A prominent magazine featured an article about the 4 types of kitchen lighting: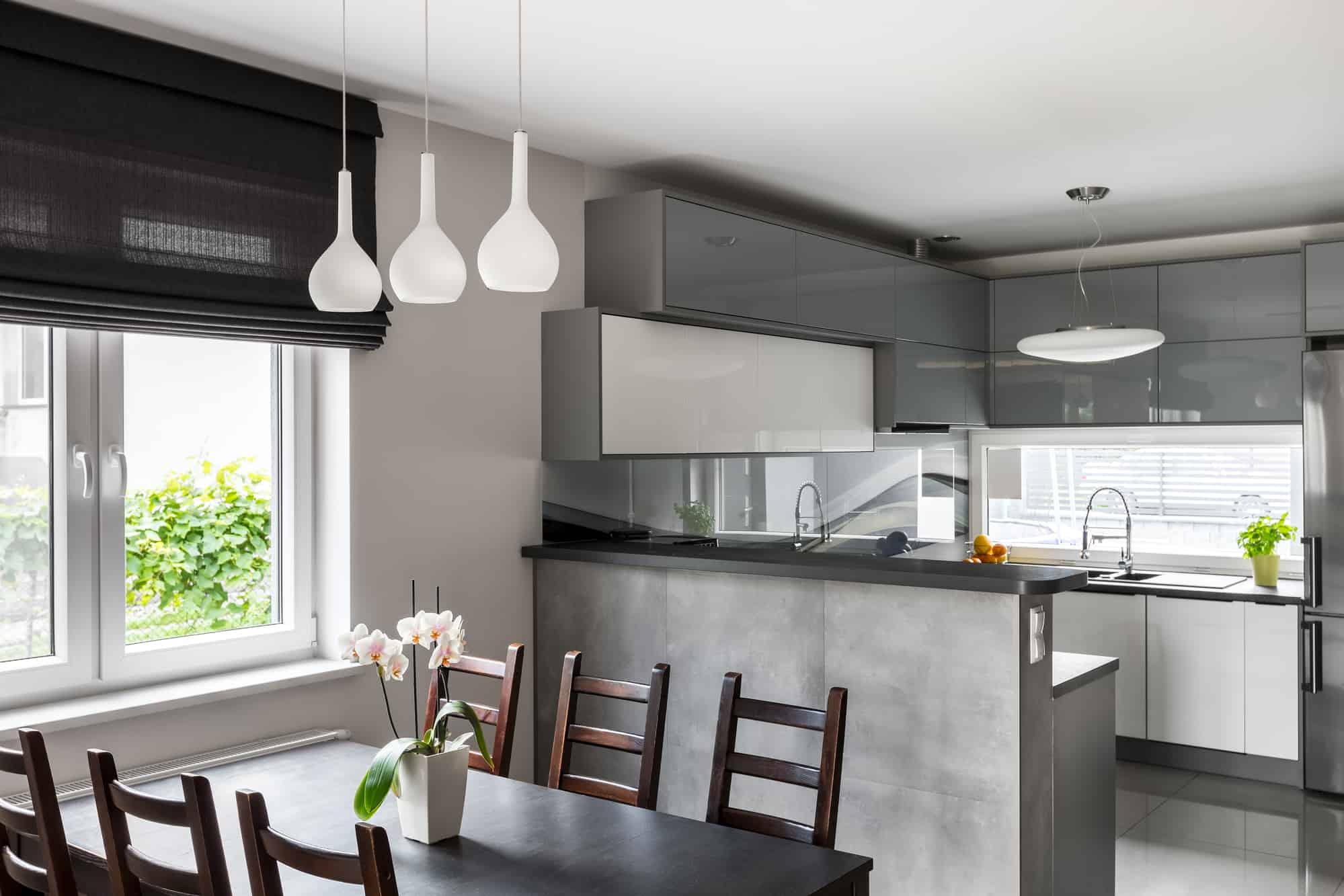 Cabinet
Pendant
Recessed
Surface
Pendant lighting is now included as a kitchen lights type rather than style. Kitchen pendant lighting is a cross between ambient and task lighting. It can provide surface lights at various sites throughout the kitchen. But unlike other light types, kitchen pendant lighting is a statement piece.
Install LED Kitchen Pendant Lighting
Have you ever heard, "If you can't stand the heat, get out of the kitchen?" Your kitchen should be a warm and cozy setting, not a stifling sauna. Energy-saving LED lightbulbs don't burn as hot as halogen. It's recommended you install LED kitchen pendant lighting. This will reduce energy and energy expenses as well as make your kitchen a more comfortable room in which to work and connect with others.
8 Advantages, Benefits of Pendant Lighting in the Kitchen
Pendant lighting can be a focal point of attraction in any room. Kitchen pendant lighting is most often used above islands and kitchen tables. In addition to being a focal point, pendant lighting actually helps you focus. It targets the area in which you need more lighting. The ability to hang a single fixture lower at the spot where it's most needed centralizes your focus.
Other advantages and benefits to kitchen pendant lighting are:
Adaptable – Fixed lighting is just that. Fixed. Pendants can be installed where and how you prefer.
Affordable – If your first pendant light choice is $4,000, you may need to scale down to $400. But if your budget is even smaller, you'll still be able to find attractive, quality pendant lighting.
Ambience – If you enjoy candlelight, you'll love pendant light. Depending on the design and location, kitchen pendant lighting can be a gentle accent piece.
Cleaning/maintenance – Accessing pendant lights to clean and change bulbs is easier than cleaning ceiling lights.
Control – Higher hanging pendants spread the light further. Lower hanging pendants confine the light to a smaller area.
Décor – Pendant lighting wasn't a fad. It's here to stay and it continues to uplift kitchen décor.
Space-saving – Lamps are great for accent and illumination, but when you need uncluttered workspaces, pendant lighting rocks.
Versatile – The biggest challenge is choosing the pendant fixture(s) that reflects your sense of style. Classic, Chic, Country French, distressed…or industrial caged pendants? Whatever you choose will be trendsetting and decorative, guaranteed.
Why You Need Professional Light Installation
Are you a Home Depot fan? (Isn't everyone?) Here's what Home Depot has to say about do-it-yourself (DIY) light fixture installation:
Installing a light fixture is no small task. The project requires working with electricity, which can be hazardous. A licensed electrician can install your new lighting…correctly and quickly according to local codes. You should always hire a licensed electrician for any electrical project, including
installing a light fixture. –HomeDepot.com
Why You Need TIO Electric Light Installation
Turn It On Electric serves the Phoenix and Tucson areas. For over 25 years, we have been a leading electrical service company because we care. TIO Electric is passionate about safety and customer service.
Our electrical professionals are Leadership in Energy and Environmental Design (LEED) certified because we also care about saving energy and sustainability. Like you, we want a better Arizona for our children and future generations.
Thanks to technology, you have plenty of smart home options and they're all good. Contact Turn It On Electric to discuss your home improvement project for this year.