Turn It On Electric is a licensed electrical contractor serving businesses and individuals throughout the Phoenix, Arizona metropolitan area. We attract technicians who:
are passionate about doing a great job
provide an amazing customer experience
are qualified or an expert in their area of expertise
highly encourage Veterans to apply
The TIO Culture & Values That We Live By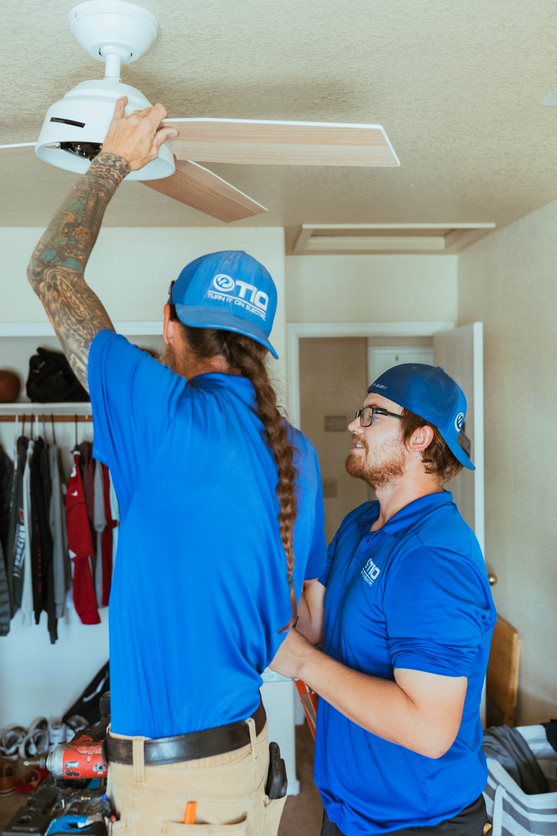 If it's not right, we're not done.
We work safely, per code, and with integrity. We perform as a team when we step into our individual roles and own them. We always ask, "What can I do to make it right?" Because no project, task, or responsibility is fulfilled until it's right by our customer, right by our vendors, and right by each other.
We're servant leaders.
We serve our customers while leading them expertly and efficiently. We deliver authority, along with courtesy and respect. At every turn, we use our knowledge, resources, and experience to solve problems. But we're also committed to listening and being fair. This kind of outstanding support sets us apart.
We choose growth.
As a company and as people, we don't stay comfortable. We're dedicated to professional growth. We're intentional about training hard and improving ourselves. What's more, we're open minded and agree that mistakes are chances for us to learn. We teach and encourage each other. We push our team to be better.
We take care of the company.
Here's the deal: If we take care of the company, the company stays strong and viable well into the future. You have job security. A place to call home, where you enjoy your work as you provide for your family. We pull our own weight. And then some. When we do, Turn It On Electric is the reputable, successful industry leader we're all proud of.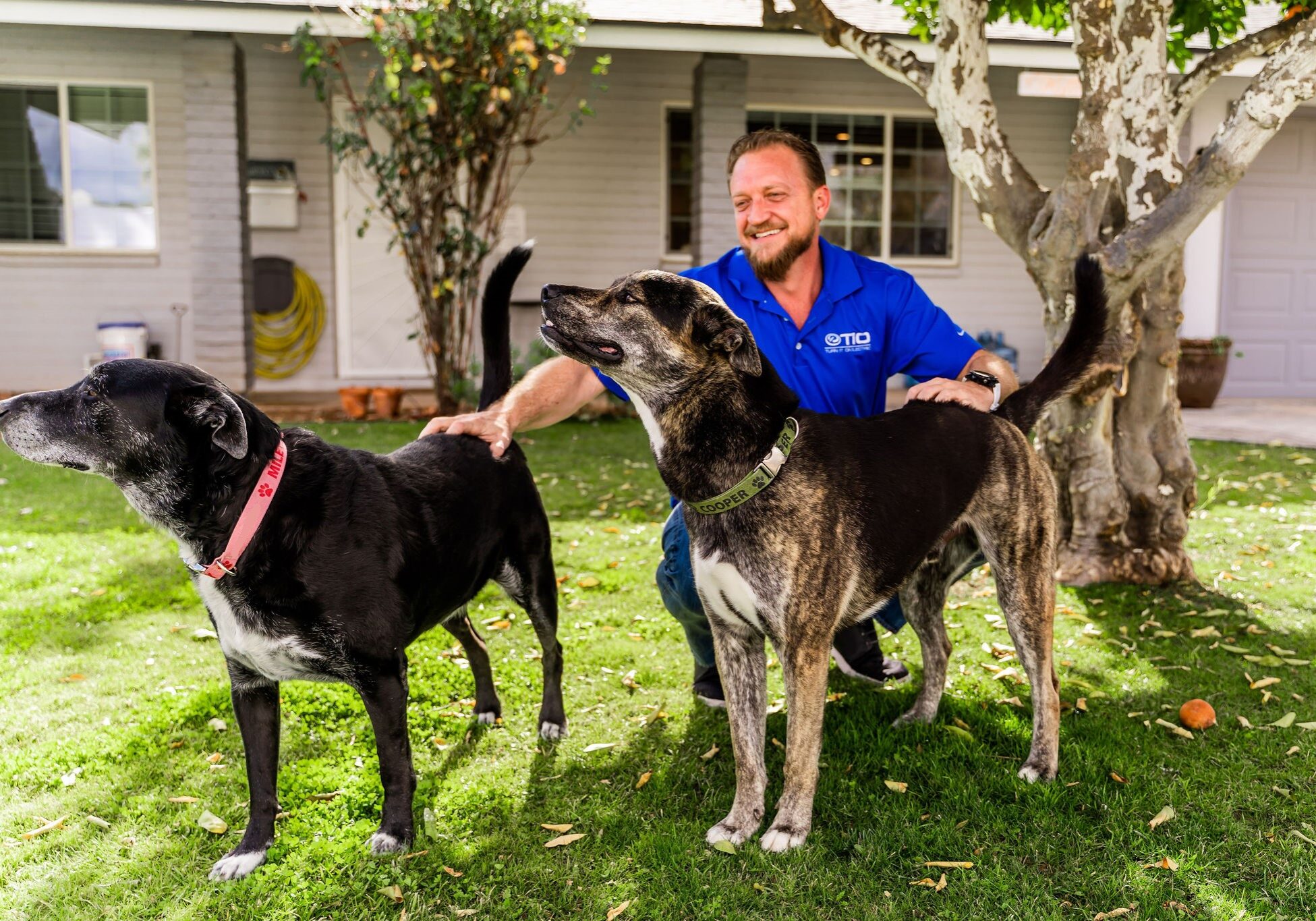 Chad, CEO / Founder
Born and raised in Phoenix, Arizona, our founder Chad Ridenour has been in the electrical trade since 1996. Through the amazing support of his wife, two children, four dogs, and one cat, Turn It On Electric was born in 2010. As our CEO, he enjoys hiking, traveling, spending time with amazing people, and enjoying every moment he can get with his family. Chad has a passion for flying a small plane and will be starting pilot school within a year.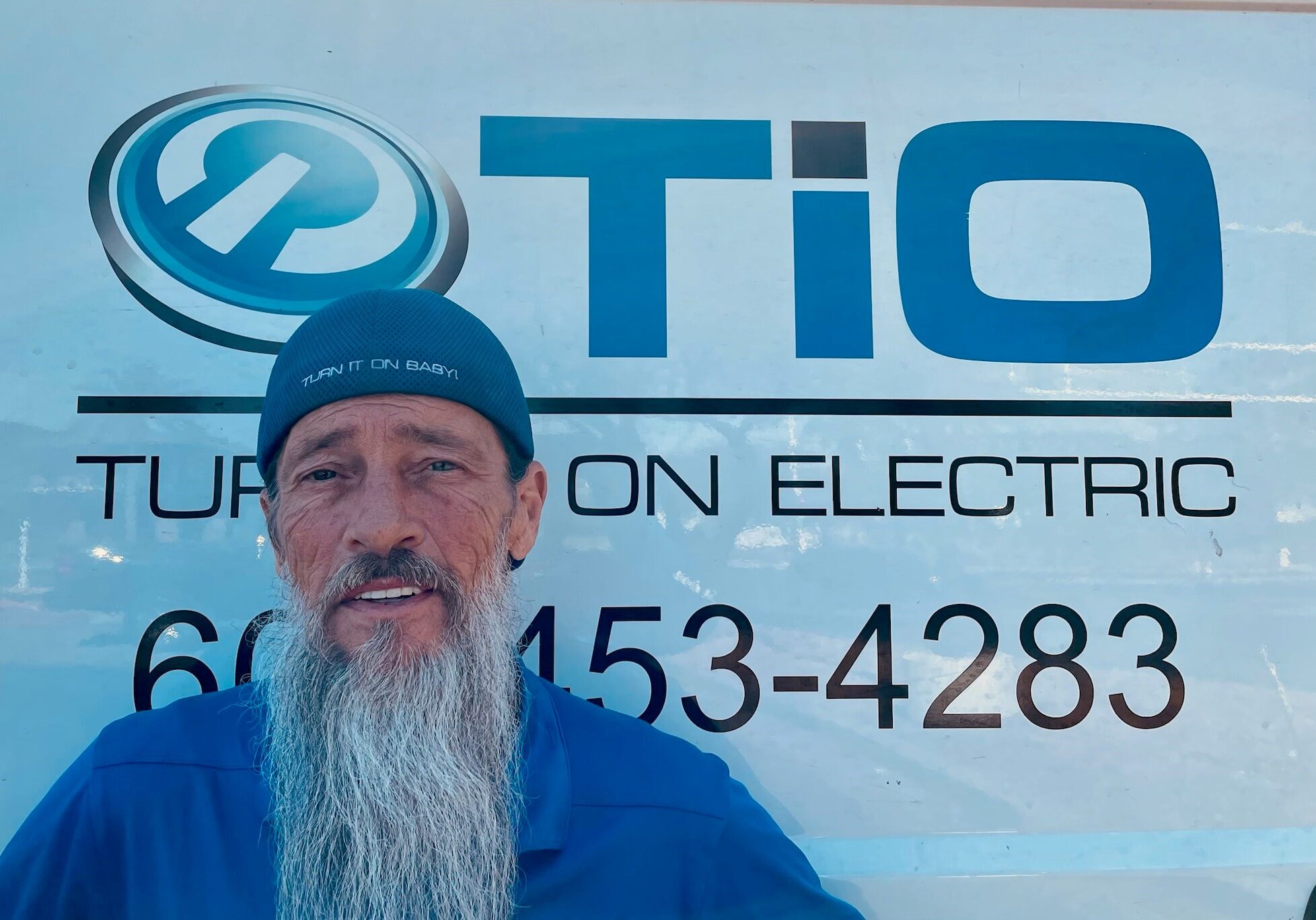 Bob, Service Electrician
On the other side of the United States, our beloved Bob moved from Pennsylvania in 2013 and joined Turn it On Electric in 2015. Bob has been an electrician for over 30 years and loves everything about the electrical world. He adores his wonderful wife, 3 children, 7 grandchildren and 2 dogs.  Music runs deep in Bob's heart and any form of home improvement to get Bob's hands dirty when not at work. Nothing screams love and caring more than our Bob.
Robert, Service Electrician
McKenna joined the family with Turn it On Electric in 2020 with over 30 years in the electrical trade.  He was born and raised right in our backyard of Phoenix, Arizona. If you put a fishing rod in his hands with some camping gear, you have stolen a big part of his heart, other than his 3 kids, 6 grandkids and electricity. He also has a knack for two stepping to some country music in his free time. McKenna is a natural born leader and will take any new electrician under his wing when the company needs him to. Mckenna has the passion to help anyone in need and that is one reason why he fell in love with his career and has never looked back.
Conrad, Service Electrician
Turn it On Electric was gifted with Conrad in 2019. The guy who started as a second seater and QUICKLY proved himself by stepping up in sales and revenue, he has become one of the hardest working electricians we have seen. Investing in his career, Conrad decided to make the jump into electrical school to assure that he will never fail a customer when it comes to safety and code. Outside of work, Conrad loves to be adventurous. He enjoys hiking new trails to jump off waterfalls, mountain biking and finding the best spots for some quality nature time aka camping. He always wanted the best and safest solution for not only our customers but everyone here in our electrical family. We are thrilled to have someone like Conrad on the team!
Alex, Service Electrician
Alex is our young and upcoming electrician. He enjoys being outdoors, working out and spending his free time with his friends and family. One of his favorite hobbies is to go to a sports bar and relax while eating his favorite food, chicken wings, and watch our Arizona sports teams dominate! Alex chose to become an electrician because he wanted more with his life and knew that being a hands-on, blue-collar worker, was exactly the way to go in order to help others and himself on a daily basis.
Wesley, Service Technician
Wesley started his electrical career at the age of 37 after deciding he wanted a change to pursue his dreams of being an electrician. He was a business owner as a licensed general contractor in Washington state and gave it up to start an electrical apprenticeship and has logged over 8000 hours of hands on plus over 200 hours of classroom time. After relocating back to his hometown of Phoenix Wesley decided that fatherhood to his seven-year-old boy was more important than anything! He's found a home with Turn It On Electric and loves our company that was built on integrity and top notch education.