Outlet and switch replacement isn't a typical home improvement and certainly not a DIY (do-it-yourself) job. It's probably not a project you'd plan for aesthetics, but outlet and switch replacement can improve property value and reduce risks.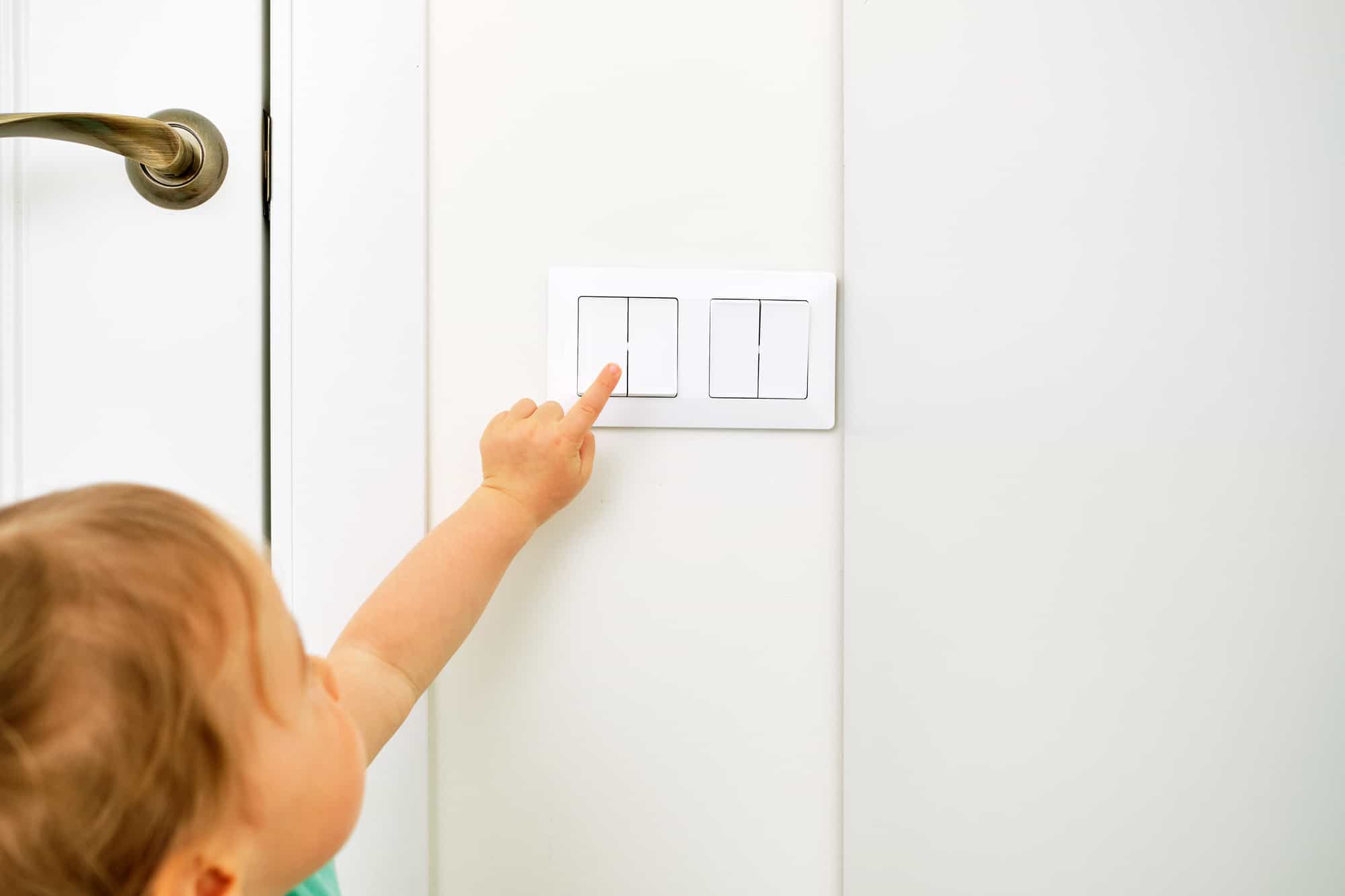 Clues You May Need Outlet and Switch Replacement
Many homeowners schedule electrical inspections every five years. When you consider the additional technology that increases our electrical use every year, electrical home and office inspections in Phoenix should be scheduled every 2 years.
If you suspect you need outlet and switch replacement, here are six questions to ask yourself:
Are any plug-in outlets or light switches hot, have burn/scorch marks, or faulty?
This includes loose/wobbly switches. If your electric fireplace has a delayed start or it takes several attempts to get a light fixture to turn on, your switches are fire risks.
Loose outlets or connectors/plug-ins that fall out of the outlet are red flags.
Do you have arcing outlets/switches?
Signs include black/burn marks on plug-in outlets and switches, cracks or damaged coverplates, or loose connections.
Do you hear noises (buzzing) from a light fixture or switch?
Even if the noise seems to be coming from the light fixture, it can indicate a faulty switch.
Do your lights flicker or cycle off and on?
Defective single-pole switches, as well as 3-way switches, can cause flickering lights/short-cycling.
How old is your electrical system?
Twenty years is a benchmark for having your electrical system inspected for safety. Usage makes a difference; some switches and outlets are seldom used and many are over-used.
How old is your home or commercial property?
If it was built more than 20 years ago, residential or commercial electrical inspection in Phoenix may reveal you need outlet/switch replacement.
FYIs About Outlet and Switch Replacement
You make informed decisions when you strive to learn more about your property's electrical usage, conduits, and components. For example, make a list of all heavy-duty appliances and their outlets. When you add a new appliance that is heavy with technology whistles and bells, your electrical load probably increases.
Here are some for-your-information facts:
If you have a light switch that "doesn't do anything," it may be a switched outlet. An example would be a bedroom that has no light fixture/chandelier…but there's a light switch by the door.
Some outlets are "angled," and others are flat. The angled outlets are designed to allow 2-prong connectors to plug in more tightly.
The average home has 70+ outlets. Other words used for "outlets" include "receptacles" and "plug-ins."
The NEC (National Electrical Code) says outlets can be installed with the ground up, down, or sideways. What's your preference?
There's more than one way to wire an electrical outlet.

Back wiring – Good option
Side wiring – Most frequently used
Speed wiring – Not recommended

Turn It On Electric welcomes your questions and can provide free estimates for electrical upgrades, including outlet and switch replacement
Let's discuss a home improvement project that offers the best possible ROI (return on investment): safety. If you're planning to sell your "good old house," this kind of investment will also increase your property value in a competitive market.
To learn more, contact TIO Electric.