Urban dwellers are aware of the risks associated with their living locations. Suburbanites are vigilant too. Hopefully, you feel safe in your home and neighborhood. So do you really need security lights and/or motion sensors?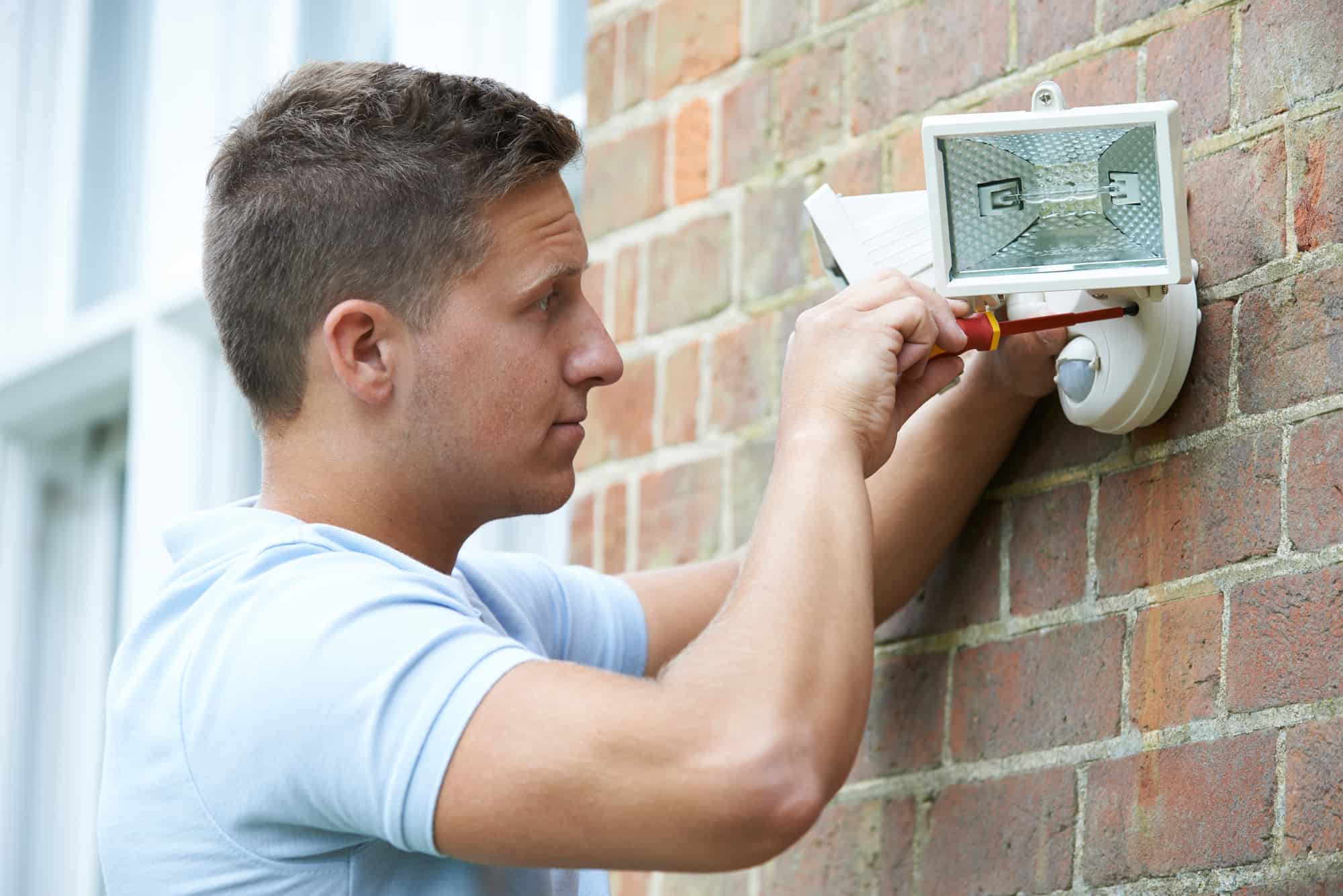 Security Lights Enhance Quality of Life
Wanting to be able to see what's going on in your yard isn't necessarily "fear." It's just good sense. If you have aging family members or friends, security lights and motion detectors can illuminate their paths from car-to-door. It's a great safety feature.
Wandering wildlife can be a pleasure to view but also destructive. Security lights and motion sensors can keep them at a safe distance. You can also reduce energy usage with motion sensors. Your all-night front porch light can be "off" until activated.
Types of Security Lights and Sensors
Lights with cameras are becoming more popular, especially during the holiday gifting season. More front-porch-package hijackers and their license plates were filmed this year than ever before.
The top outdoor security cameras for 2020 are:
Amcrest Ultra HD 4K Dome
Arlo Ultra
Logitech Circle 2
Nest Cam IQ Outdoor
Reolink Argus 2
Ring Floodlight
Vivint Outdoor
All offer some degree of night vision. Fields-of-view range from 69°-180°. The Amcrest and Arlo Ultra cameras offer the best resolution (3840 x 2160). They are also among the priciest.
Motion Sensor Activated Lighting
Motion detectors with lights are another good choice for your property. If you live on a low-traffic street, a security light motion sensor can be a welcome addition to your home. But in a high-traffic area, it's like having a strobe light on your front porch.
Motion detectors are usually wired into your home security system and connected to a monitoring center. Your concerns might include:
Doorbell-triggering upon approach
Restricted areas for kids, pets, visitors – basements, medicine cabinets, pools, workout rooms
Saving energy – Abandon all-night front porch/garage lights for energy-saving motion-detectors/lights
Teens breaking curfew; sneaking out
Choose a motion sensor that provides what you need:
Area-Reflective – Reflections from infrared LED rays are measured. Alarms are triggered if an object is within a specific range.
Dual-Technology – These motion detectors can combine PIR and MW sensors. Because one is passive (PIR) and the other active (MW), they reduce the number of false alarms.
MW – Microwave sensors measure the reflection of moving objects and can cover a larger area than infrared. They are pricey and can be vulnerable to electrical interference.
PIR – Passive infrared sensors are the most popular. They detect heat and movement. If a moving person or animal trips the infrared energy levels, the sensor sounds an alarm.
Ultrasonic – This unit measures moving objects' reflections in pulses of ultrasonic waves.
Vibration – These can be homemade. The sensor detects vibrations then activates a switch to an alarm. They are often unreliable.
Turn It On Electric Protects Your Investment
Simple home security systems without lights (bells or buzzer systems) can be DIY (do-it-yourself)-mounted. They are usually battery-operated and you simply need to monitor the batteries. Most don't consider them very effective.
The circuitry for even a "small" home security system can be complicated. "It's more than drilling holes and running wires," says Reviews.org.
If you want security lights and motion sensors, consider it an investment that will increase the value of your property. Get a good system. Then contact your local electrician for installation.
In the Phoenix-area, Turn It On Electric is your affordable, trusted source for home security system installation. Contact us to learn more.