You've purchased your electric or hybrid vehicle! It's exciting and you're eager for this investment to do its magic. It will reduce your carbon footprint and save money. Now it's time for your home electric car charger installation.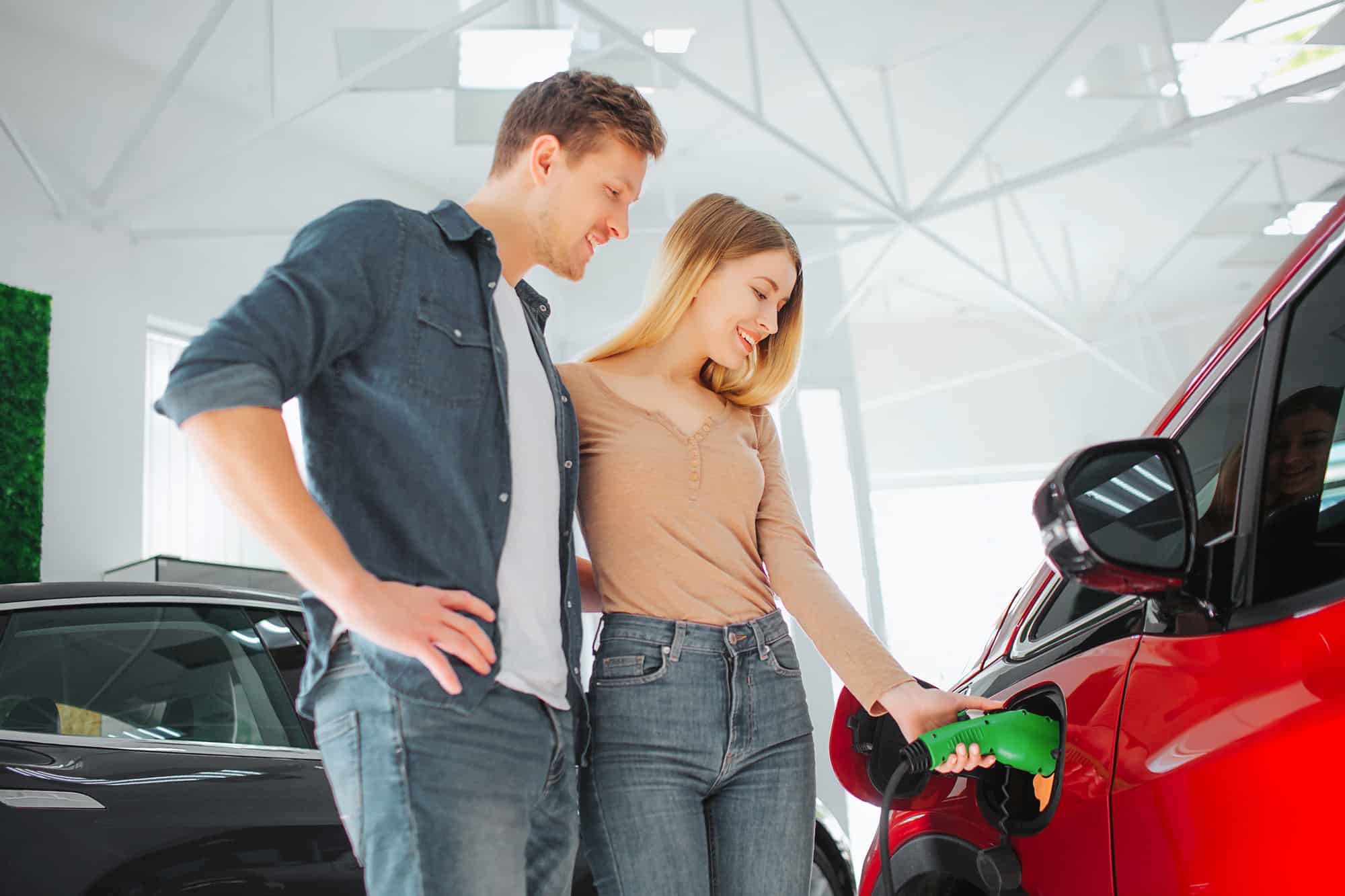 Electric Car Charger Installation Questions To Ask Your Electrician
There isn't a one-size-fits-all solution…consumers and different electric vehicles have different charging needs. –Forbes
The "slow-speed charger cable" that came with your EV purchase charges between 2-5kW. You'll quickly learn that's not what you need. Forbes issued its "best home EV chargers" for 2021 and prices range from $369.00 to $1,099.99. Before you buy an EV home charger, you may want to consult with your local electrician.
Here are questions to ask:
1. Do you think I need an electrician? An honest electrician will tell you if a DIY (do-it-yourself) home electric car charger installation is safe. You may not need professional installation if:
You have an existing 240-volt outlet
You plan to use a portable Level 2 charger
2. Does it matter where my electric car charger installation is located? Location matters because you want the charger near or in your garage or driveway. An outdoor charger needs a different installation process to better protect it from the weather. If your circuits and plugs are insufficient, you may need more wiring/rewiring.
If the installation is outside, it may be postponed during extreme weather events.
Your charging station must be located at a point in which the car cannot hit it.
Your electrician won't install the charging station in an unsafe area (crawlspace or roof, for example).
3. Does my electric car charger installation need permits? Do I need a city, county, or both? Local codes vary. A professional Phoenix electrician will know what your community requires.
4. How much electricity do I need? This depends on the type of EV and how it will be used. The amount of electricity you need also depends on how quickly you want to home-charge your EV.
5. Is a professional inspection required after a home electric car charger installation? In some Phoenix communities, you'll require a professional inspection following DIY charger installation.
6. Is my electrical panel okay or do I need an upgrade? This is determined by your existing electrical load. You may need to upgrade to 200- or 400-amp electrical service. Also, a dedicated circuit is needed. You may require a sub-panel.
EV Charger Installation Process
Your electrical professional must first inspect and determine your electrical requirements. The actual electric car charger installation by your family electrician should take about 2 hours. If you need more than a standard installation, you may be charged more.
Before the installation date:
Clean the installation area and the area(s) the cable will run. Remove any clutter, dust, or debris.
Write your Wi-Fi password correctly (upper/lower case letters, etc.) on a piece of paper. Your electric car charger use will likely require internet access.
Your electrician will confirm the installation date and time. During installation, your electrician will:
Drill access holes for the cable and clip the cable to a wall
Briefly turn on the electrical power supply to install the RCBO (residual current breaker with over-current)
Connect the RCBO to the main power supply
Complete installation with Wi-Fi internet access
Test the electric car charger installation for safety and ease of use
Demonstrate the charger and review what lights/switches mean
Provide contact information for questions/concerns you may have later
Learn more about your EV at-home charging options before you invest in a charging station. Contact Turn It On Electric today.