This summer holds the promise of being one of the best! We are spending more time at home; playing and working. For Summer 2022, many of us are examining ways to make our home lifestyles more engaging and safer. Electrical upgrades in Central Arizona can be affordable as well as enhance your quality of living.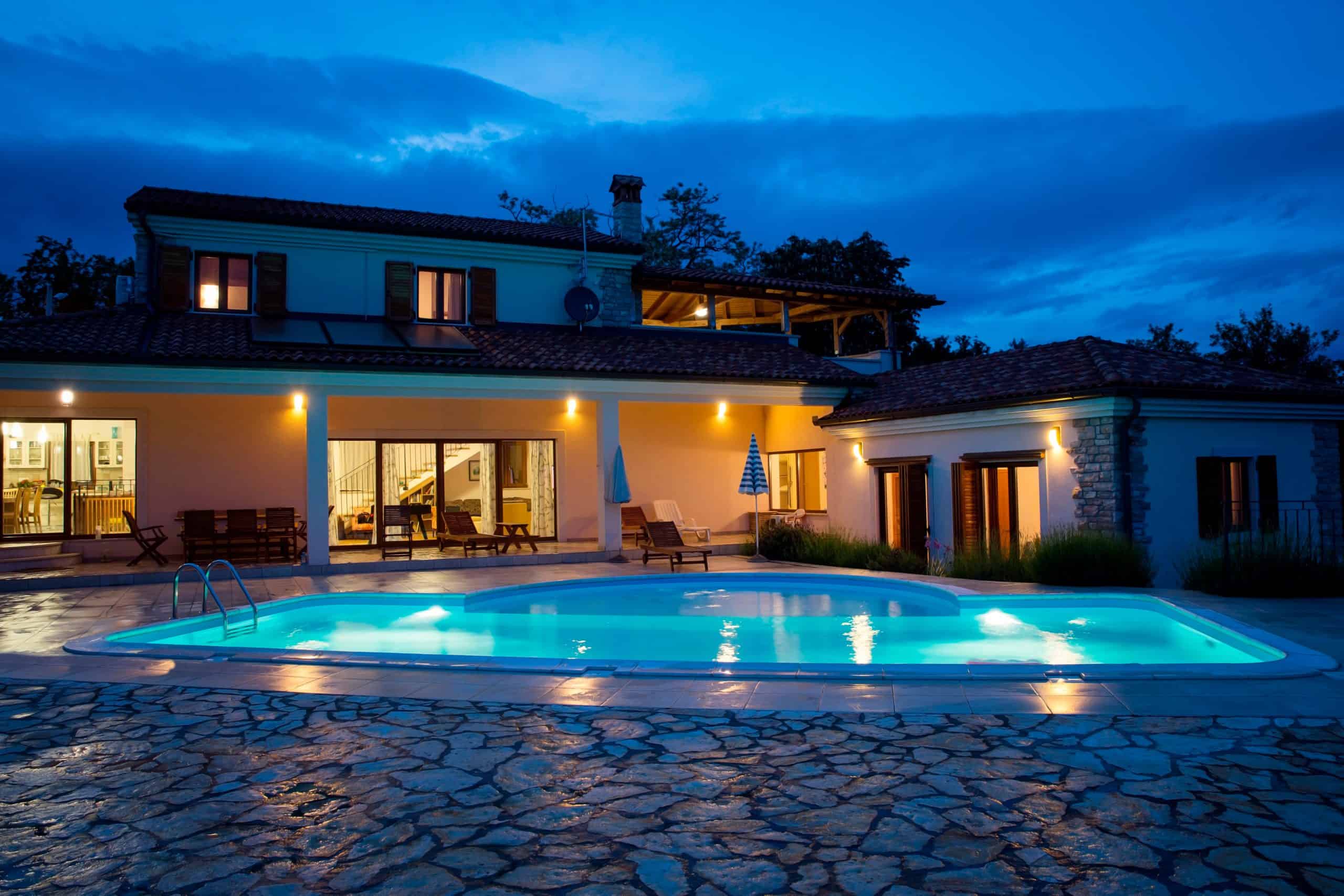 Electrical Upgrades: Safety, Convenience, or Fun
What's your priority? Upgrading outside lighting can include landscape lights, motion-activated lights, and more. Smart-home electrical upgrades are added conveniences that also increase the value of your property. Swimming pool lights and fun recreational lighting are entertainment options your friends and family will enjoy.
Here are 3 electrical upgrades to consider this summer:
1. Entertainment and Recreational Lighting
Outdoor entertainment calls for additional lighting. You can add long-term light fixtures or create temporary lighting for tented events and more. What's more entertaining than outdoor white LED light-wrapped trees? They're not just for winter anymore; they can offer year-round beauty and appeal.
This year, consider hot tub and swimming pool light options for safety and beauty (or just plain fun!). Adding or relocating your pool light switch can offer more convenience and safety to summer fun.
Another consideration is your own, indoor entertainment. Valued collectibles and art pieces are even more enjoyable with the right presentation lights. Upgrade your home's entrance with a stunning chandelier or add auto-on/off lights to bathrooms and closets.
2. Home Safety and Security
Safe passage during darkness is a reasonable expectation, and with ground illumination, you have it. Landscape lights can line your sidewalk, providing beauty and safety for visitors.
Two popular types of security electrical upgrades are security lights and motion sensors. You can program security lights to turn on at dusk and off at sunrise. Some security installations include video. Motion sensors can quickly activate security floodlights when a trespasser is detected. Pet-immune motion detectors can be programmed to ignore moving objects under 40 pounds.
Security lighting should be added to areas including:
Back/side yards
Blind spots around the house
Entrances to house/garage
Storage sheds
3. Whole-house Rewiring
Admit it. Your office looks like a tangled web of power strips and multi-outlet plug-ins. Every electronic in the house needs recharging every day, and if you buy that hybrid vehicle you want, the overload may put you over the top.
An electrical inspection will reveal problem areas and prioritize areas that need electrical upgrades. Advantages to whole-house rewiring include:
Additional home improvement/expansion options, including a garage or house expansion for rental or family
Fewer outages
Greater energy efficiency
Higher property value
Increased safety and reduced fire risks
…and any location on your property you feel would benefit from additional security.
TIO Electric Specializes in Arizona Electrical Upgrades
Perhaps you plan to sell this year or next. Or perhaps, like many of us, you're stretching the capabilities of your home's original wiring. Home safety and security are electrical upgrades that are a solid investment, but they also offer peace of mind.
Turn It On Electric pros are electrical technology specialists. We receive continuing education so we can offer you the latest smart electrical technology for your home. But we're also focused on industry-best practices as well as customer care. Our electrical project isn't complete until you're happy.
Ask about summer electrical upgrades for your home. Contact TIO Electric.