They may be called "power shades" by millennials and "motorized shades" by retirees. But whatever they're called, the important questions are: Are remote-control shades a good investment? Will their cost justify the added convenience and enhanced property value?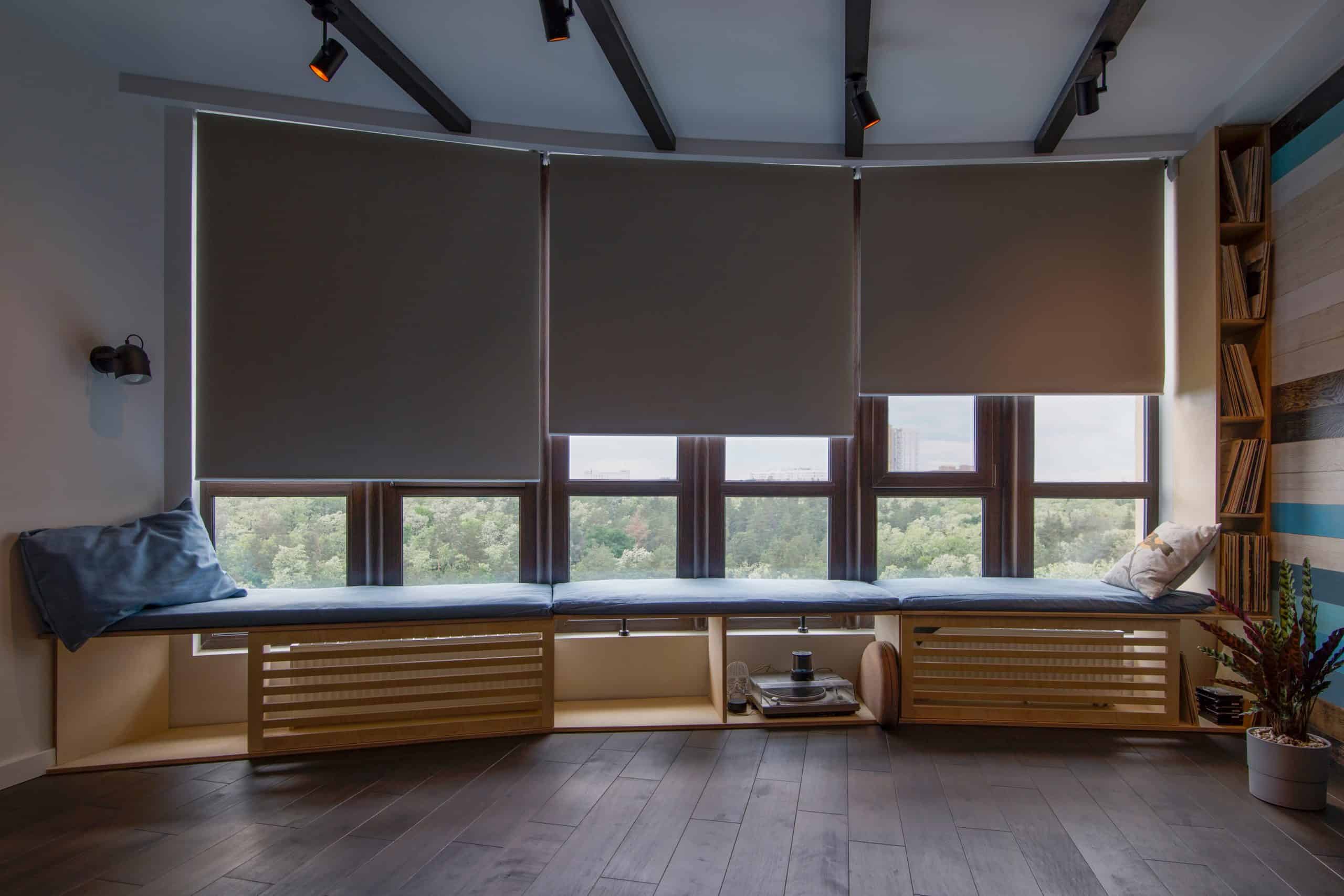 What Are Remote-control Shades?
Remote-control shades are window coverings that can be opened and closed at the touch of a switch or remote control. They can be hard-wired for long life or battery-powered (in which case the battery will need frequent recharging or replacement). And yes, some types of power shades will integrate with your smart home.
Remote-control Shades Add-To Home Automation
Home automation is here to stay. We're becoming savvier about using our phones or remote controls to manage appliances and other home essentials. Home décor is no different.
Window coverings have always been an interior fashion option and now they are even better: Not only can you remote-control opening and closing, but you can also adjust the tilt of blinds. With no pull-strings hanging down, there's less risk of kids, pets, or your robo-vac getting tangled in cords.
Your motorized window coverings can integrate with other smart home systems, including:
Amazon Alexa®
Apple Home®
Control 4®
Nest®
…and more.
Are they loud? That's a frequently asked question and a good one. They shouldn't be. Request a demonstration before you buy remote-control shades.
A soft, humming sound is standard; if the volume seems too noisy, check another brand. Door blinds can have a clacking noise when operated. Only you can determine which sounds are tolerable and which are not.
Also, ask about maintenance. Any appliance with moving parts needs to be cleaned and lubricated, at least once a year.
Benefits of Hard-Wired Shades
Residential power shades often have as many as 24 batteries to operate the remote-controlled shades. Hard-wired shades using low-voltage wiring at every window opening can let you use battery-powered shades without the inconvenience (and expense) of battery replacement.
You can install a phone app to organize your shades by room. This means you can open and close window coverings at set times, which is a security advantage when you're on vacation.
UV rays can damage flooring and furniture as well as our skin. A predicted cloudy day doesn't develop and instead, we see blazing, blistering Arizona sunshine. Just close the shades from wherever you are that day.
The shades themselves offer energy efficiency. They can prevent heat loss in winter and minimize solar heat gain in the summer.
Turn It On Electric Is Central Arizona's Choice For Home Automation
The average cost for motorized shades alone is $500/window. You can pay from $350-$700 per window (or more), depending on many factors.
What's your style? Remote-controlled window coverings are available in many designs: accordion, blackout, honeycomb, light-filtering, roller, slat, solar, and more. But the most important feature to consider is the power source.
Some can be solar-charged as well as battery-charged. Some can include a DC adaptor. Power shades require different levels of control using varying degrees of energy.
Electrically hard-wired shades are more reliable, durable, and consistently provide better movement and operation. If you have questions about installation and power sourcing your remote-control shades, let's discuss your options. Convenience, affordability, and – as always – safety are what we'll consider.
To learn more, Contact Turn It On Electricof Central Arizona.
___