Smoke alarms provide a convenient and cost-effective way to ensure that you and your family are alerted if a fire occurs. This is why it's so important to make sure that your smoke alarms are working properly. Here's what you should do if a smoke detector isn't working in your home.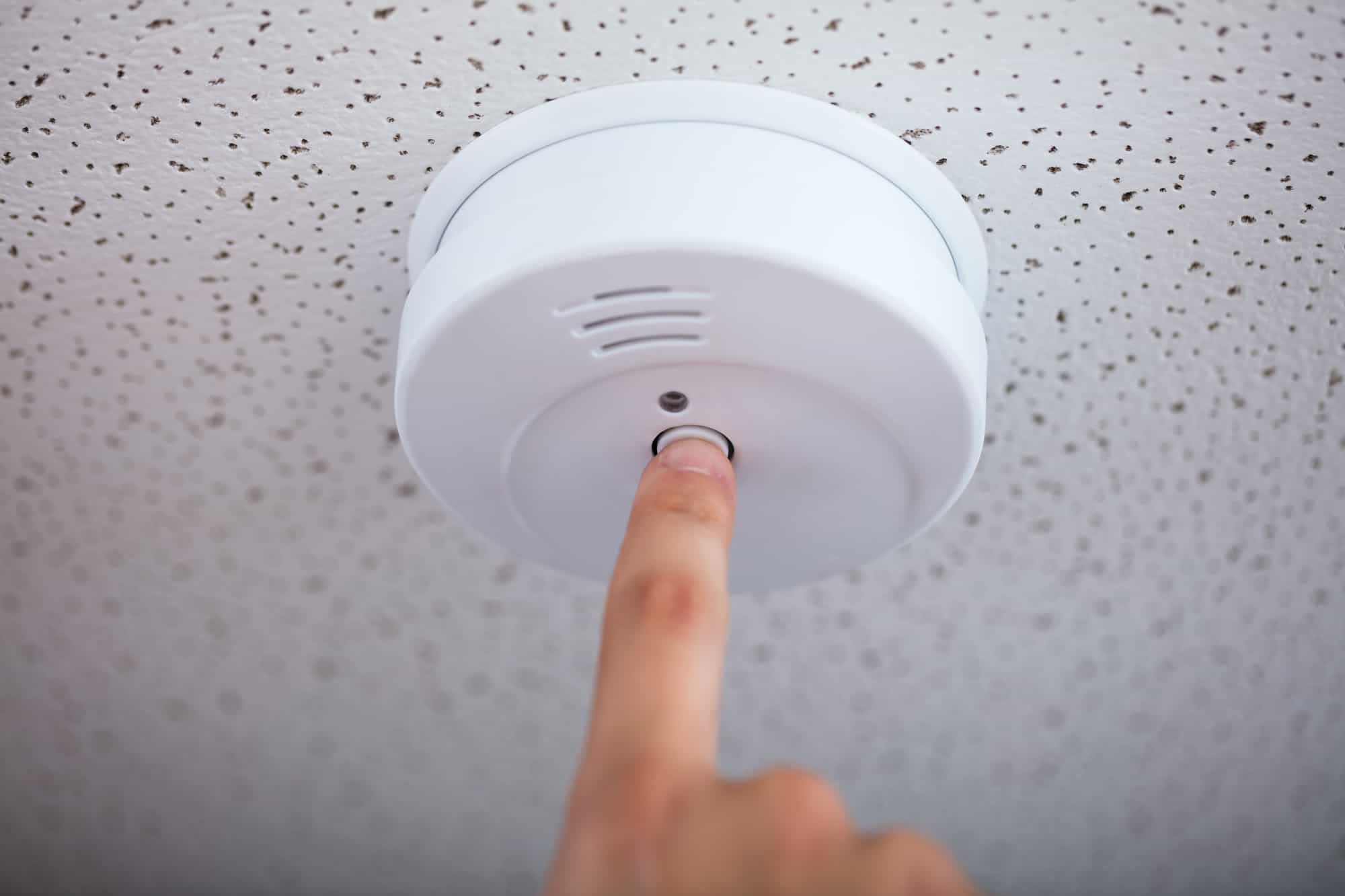 Testing Smoke Detectors
Your smoke detectors are a vital part of keeping you and your family safe. To make sure that yours are working right, you should test them on a regular basis. This helps ensure that you have smoke alarms that will immediately alert your household if there's a fire.
How do you test your smoke detectors? Most have a test button that you simply push to check if your alarm is working. You should hear a beep when you press this button, which indicates that your alarm is functioning. Make a habit of testing your smoke alarms once a month. Keep in mind that you should also put new batteries in your smoke detectors every spring and fall.
Troubleshooting Your Smoke Detectors
If you test your smoke detector and don't hear a beep from it, your first step should be replacing the batteries. With new batteries, your smoke detector should work. If you're still not hearing any beeps, this means that something else is wrong. Your smoke detector might have reached its lifespan or it could be damaged. Either way, you should replace it with a new one as soon as you can.
What happens if your smoke detector keeps beeping without any fire present? Battery-operated detectors tend to beep every so often to let you know that they need new batteries. AC-powered smoke detectors typically beep when they're nearing their lifespan and need to be replaced. They might also beep if they're malfunctioning.
Keep in mind that testing the batteries when a smoke detector isn't working is just one step. You can test your alarms in other ways as well. For example, you can carefully light a match and blow it out while standing under a smoke alarm. The smoke that drifts up should set off the alarm. If this doesn't happen, you should replace your smoke alarm with a brand new one.
If your smoke detectors appear dusty, you can clean them off. You should clean inside them as well to remove dust and debris that could affect the sensors. After cleaning your smoke detectors, you can test them again to see if they work. If they don't respond to smoke or if they don't beep after you push the test button, you need to replace them.
Replacing a Smoke Detector That Isn't Working
If you have to replace your smoke detectors, keep in mind there are different types available. Electricians can help you determine the best type to get for your Phoenix home to protect you and your family. They can install these for you as well and ensure that you have smoke alarms properly placed around your home.
Smoke alarms generally last up to ten years. Even if you have a smoke detector that is working, you should consider replacing it if it's getting close to reaching its lifespan.
If your smoke detectors aren't working properly, don't wait another minute. Contact Turn It On Electric right away.