"EVs are here. Try to keep up," says Charged, the magazine for electric vehicle enthusiasts. Thinking you might install an electric vehicle charger at your home? We get it. There's a lot to like.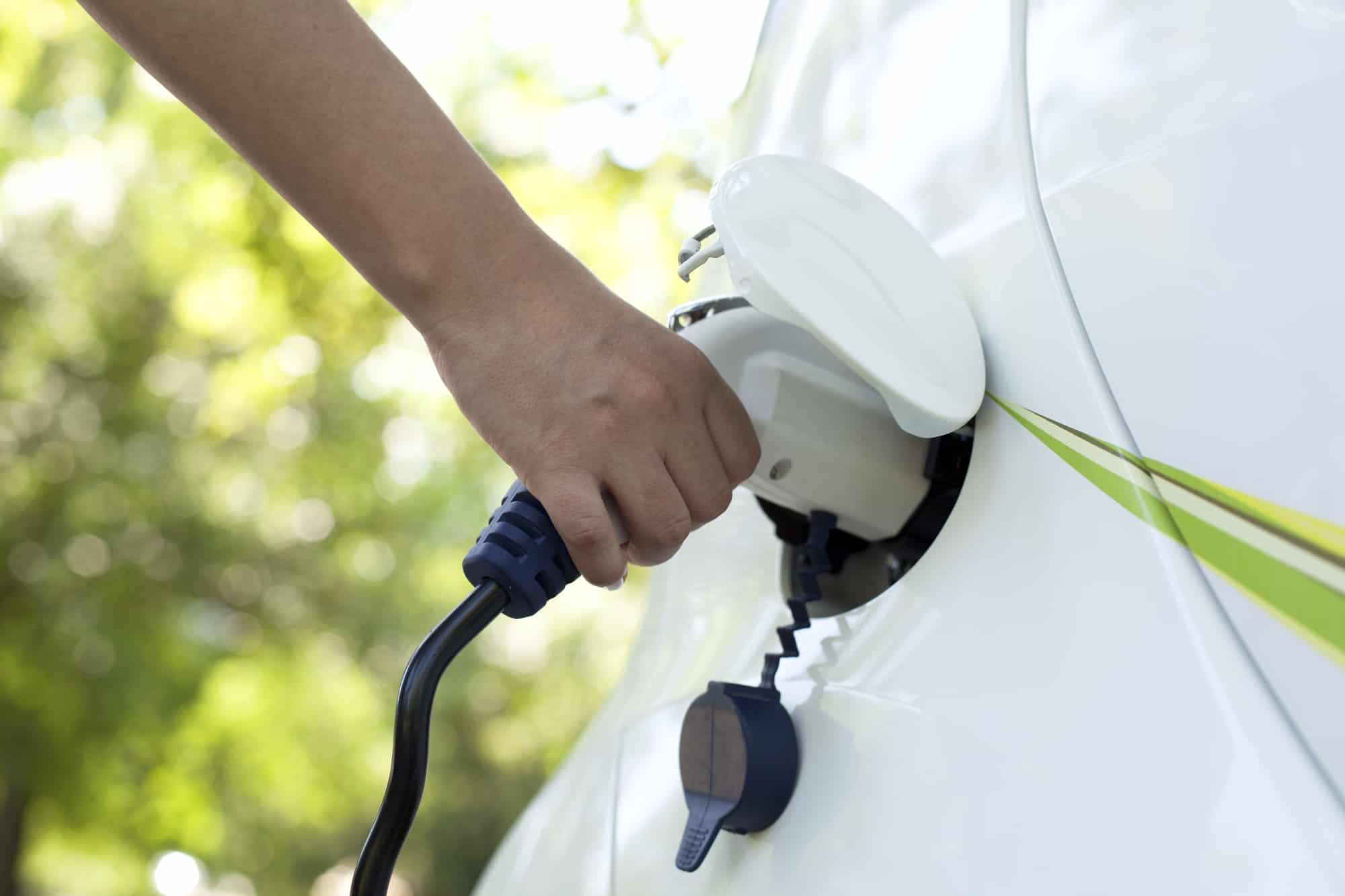 Hybrid and plug-in electric vehicles are much faster. What's more, they can increase energy security and improve your fuel economy. They also lower fuel costs and reduce emissions. It's a decision you can feel great about. But it comes with a challenge.
Some drivers say the real setback of EV ownership is charging. There's the inconvenience of finding a station and making that chore part of your routine. Today, we'll talk about why you need to install an electric vehicle charger in your home. Keep reading for a few of the top reasons.
Advantages of Installing an Electric Vehicle Charger in Your Home
Here's the bottom line: Charging an electric vehicle at home has undeniable perks. You've got to think about how often you'll need to charge up, the costs to use public chargers, and protecting your EV and yourself.
"When you charge your EV in public, you're assuming the same risks as parking your car on the street or in a garage," says EV Solutions™. "There's always a chance that it could get vandalized, stolen, or damaged."
Here are the top three advantages to an in-house EV charging station:
1. Convenience
It takes about 4-6 hours to charge your EV with a Level 2 charger. If you have an early-morning road trip planned and your electric car is low on battery, a night-before trip to a public charging station is necessary.
Are you comfortable dropping your car off at a charging station for 6 hours? What if there's a line? By the time you wait in line and finally plug-in, you may be thinking the day trip isn't worth it.
2. Cost
When you charge your electric vehicle elsewhere, you must purchase battery power. The costs can vary widely in Arizona. Installing an EV charger at home uses the energy service you presently have. Plus, you'll save money making trips to a public charging station.
The type of charger you purchase may influence the cost of installation. Hiring a certified electrician for installation is necessary, especially if you purchase a Level 2 charger.
3. Safety
EV charging at home is safer for your car and you. You must have the right equipment and you need an EV charger installation by a certified electrician.
Installing an electric vehicle charger in your home is not space-specific. Your whole-house electrical system is involved. For example, Level 2 chargers require a dedicated 240-volt circuit. If the one circuit in your garage powers a freezer, you'll need another source or a new circuit.
Invest in Your Home and Our Future
Reducing gas- and diesel-vehicles' pollution is important to global residents. Phoenix-area residents also want to reduce energy costs. Because Arizona's electric vehicle charging costs are unregulated, EV owners find themselves faced with too many uncertainties about charging expenses. Of course, we're highlighting a way to care for the environment and keep costs low while maintaining maximum convenience and safety.
Turn It On Electric believes it's important for our friends and neighbors to control costs whenever possible. That's why installing an EV charging station in your home may be the best investment you'll make this year. Contact us to learn more about the advantages of in-home EV charging today.