As one family shared their Thanksgiving meal, most were grateful for health, loved ones, and all the things we value most. But one person said, "running water and electricity." If you've never lived off the grid, you cannot imagine how important your home's electrical wiring is to your quality of life.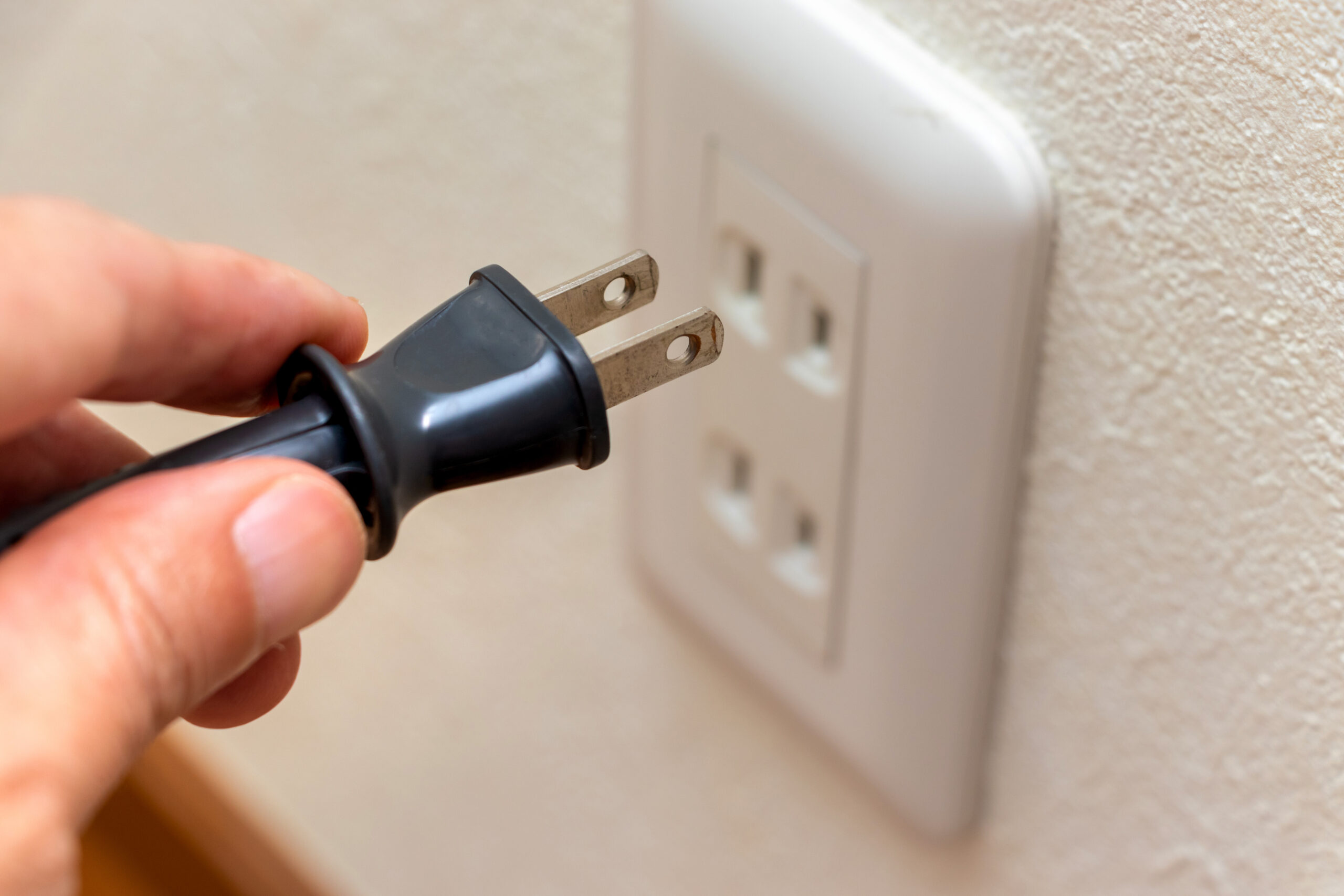 Electrical problems can change everything.
When Home Outlets Have Electrical Problems
Electrical outlets are wall-mounted plates with openings (receptacles) that connect an electrical device or appliance to your electrical supply. To keep the terms simple, you can't put a light bulb into an electrical outlet. Light bulbs go into sockets. You can plug a lamp into an outlet.
You can have electrical problems with one outlet's receptacle while the other still works. But any problem with electrical outlets can be dangerous.
The types of electrical outlets in your home can include:
GFCI (ground fault circuit interrupter)
Pop-out
SB/USB (serial bus/universal)
You may not have difficulty yet, but there are signs one or more outlets in your home have electrical problems:
Burning odor
Buzzing noise
Discoloration (brownish/blackening)
Feels warm
GFCI doesn't trip (or trips but won't immediately work afterward)
Melted plastic
Only 2-prong openings (should be three)
Plugs loose/keep falling out
Shock when you plug-in
Smoke
Sparks when you plug-in
5 Reasons Why Your Outlets Aren't Working
Again, all electrical outlet problems are red flags, but why do they happen?
1. Defective Outlets
This is very uncommon, but it happens. A multimeter can determine if the outlet itself is defective.
2. Half-Hot (Connected) Wiring
Sometimes, even after years of use, you discover you have a "half-hot outlet." One of the receptacles (usually the bottom plug-in) doesn't work. You then discover that the plug-in works, but only when a nearby switch is turned on. The top receptacle is wired to be permanently "on," but the bottom is wired to turn on with the flip of a switch.
3. Loose Wires
Loose wiring can affect one outlet or every outlet along the circuit. There's no safe way to know if your wiring is loose without bringing in your family electrician. One of our electrical professionals will be happy to stop by for a quick one-outlet loose-wiring check. We'll charge an upfront, affordable fee because peace of mind and safety are worth it.
4. Serious Fire Risks
The deadliest electrical problems are behind the scenes; usually behind outlets and walls. Some outlets can literally "burn out," and you may miss the signs. If an outlet quits working for any reason, that's the time to request an electrical inspection. If there are indicators of burning wires (discoloration, smoke, odor, etc.), request Phoenix emergency electrical service.
5. Temporary Interruptions
If your circuit breaker trips or a fuse blows in the fuse box, you know right away why you have difficulties. And GFCI outlets are designed to trip as a warning of a possible overload. GFCIs protect you against electrical shock from water in kitchens and bathrooms.
Those types of interruptions are temporary and easily fixed. But repeated tripping means there's something more serious at play. You need to request an electrical service call to discover the real issue.
Electrical Solutions For Phoenix Families
It's not always about problems. There are amazing electrical conveniences available today. Many homeowners are exploring a world of electrical options that can make life easier and more efficient.
You may start with a remodeling idea or want an electrical inspection with recommendations. LEED-(Leadership in Energy and Environmental Design) certified Turn It On Electric has money-saving, energy-sustainable solutions for your Arizona home.
If you'd like to learn more, contact TIO Electric.