When you are working on a DIY project or other hobbies, including arts and crafts with your kids, you'll need to have plenty of light to see what you are doing. Without enough light, you run the risk of making errors in your work or even injuring yourself in the process. To get the illumination you need to work safely and accurately, you have many lighting options available to you. Two of the most common choices are can lights and lamps. Each has benefits and drawbacks, so keep reading to learn how to decide which is best for you.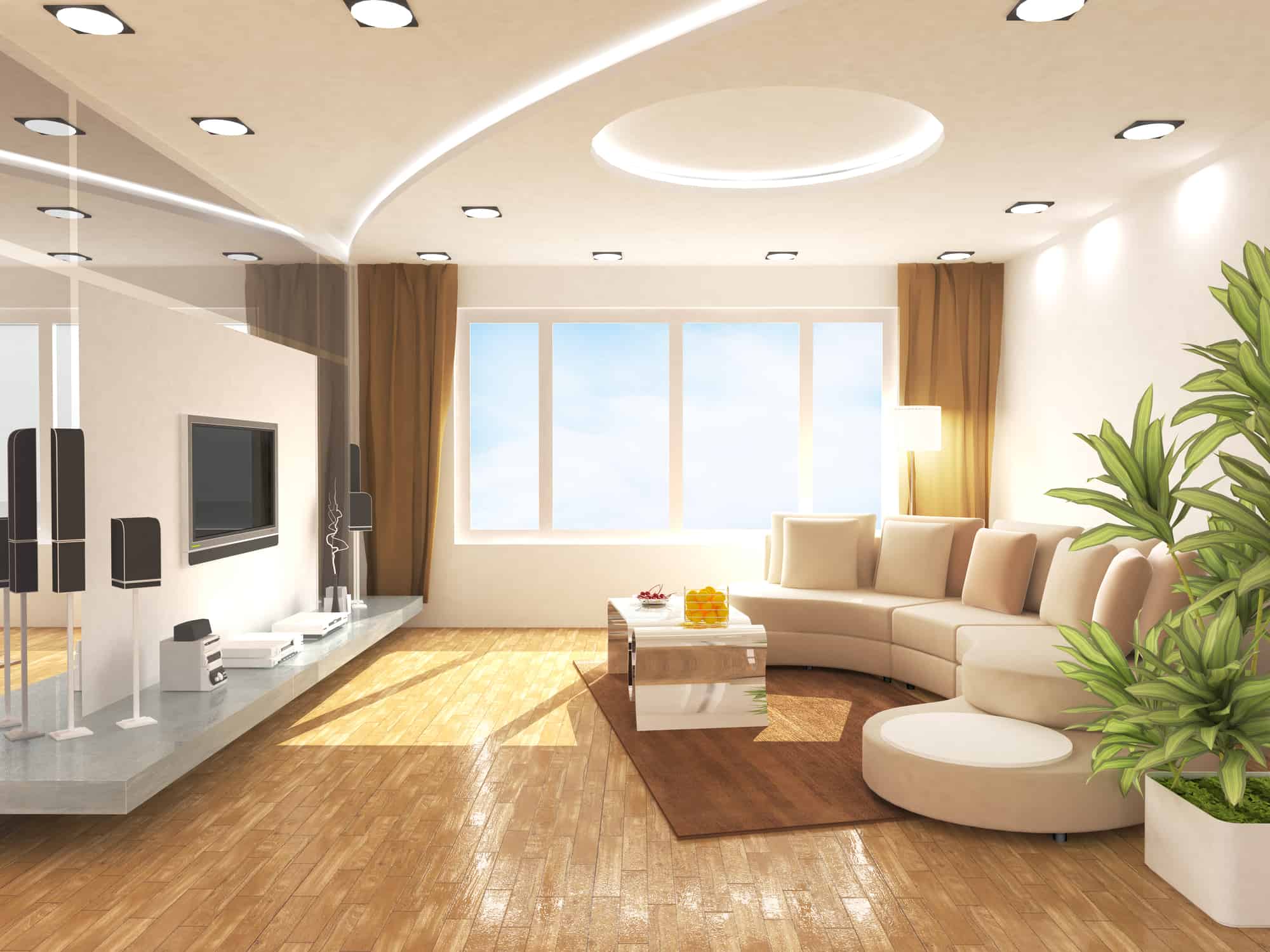 All About Can Lights
Can lights, also called recessed lights, are fitted directly into your ceiling. This gives them an overall appearance that is sleek and elegant. The simple styling of these types of lights makes it easy to fit them into just about any decorative style. You'll also have a number of options to choose from in terms of finish, allowing you to complement your home's paint colors.
This type of lighting can provide ample overhead lighting throughout the room. Depending on the fixtures you choose, you may also get dimming capabilities to allow you to adjust the lighting for other purposes besides work. However, because the light comes from above, you may find that you end up with shadows on your work area. You'll need to install several lights in strategic places throughout the room to minimize shadows as much as possible.
One of the key benefits of recessed lights is that you won't have to worry about your kids messing with them, as they are fully out of reach. However, you won't be able to change the angle of the lights as you would with specialized task lighting. You'll also likely need to call in a professional for the installation unless your home is already wired for overhead lighting.
All About Lamps
Lamps give you greater flexibility in terms of where to place your lights. You'll also be able to choose from many different styles, including table lamps, floor lamps, and desk lamps. You'll have a plethora of options in terms of aesthetics, with many different colors, finishes and shade styles available. This way, your lamps can serve as decorative pieces as well as functional ones.
With the exception of task lamps, many other lamps may not necessarily provide the brightness you need to work. Because of this, you may need to have more lamps than you initially might think in order to get the illumination you need. You will, on the other hand, have a bit more control over where you direct the light. This will enable you to get the light exactly where you need it while working.
Finally, you'll be free to move your lamps around as your needs change, which you can't do with can lights. This does expose them to a bit more risk from rambunctious children, but you'll get the benefits of greater affordability as well. You also won't need to do any construction to install them. Simply plug your lamp into a standard wall outlet, and you're good to go!
Get Help Installing Your Can Lights
If you are interested in learning more about installing can lights or other lighting styles in your home, the Turn It On Electric team is here for you. We'll evaluate the current wiring in your home to let you know what needs to be done to accommodate can lights. We'll provide you with a free quote before we get started, so call today to schedule a consultation appointment.