We all know the struggle of waking up and getting ready in the mornings. Wouldn't it be great if there was a way to make this process easier on your mind and body? In fact, there is. Closet lights come in a wide range of color temperatures, and selecting the right one can make it easy to transition into wakefulness so you can start your day refreshed and ready to go.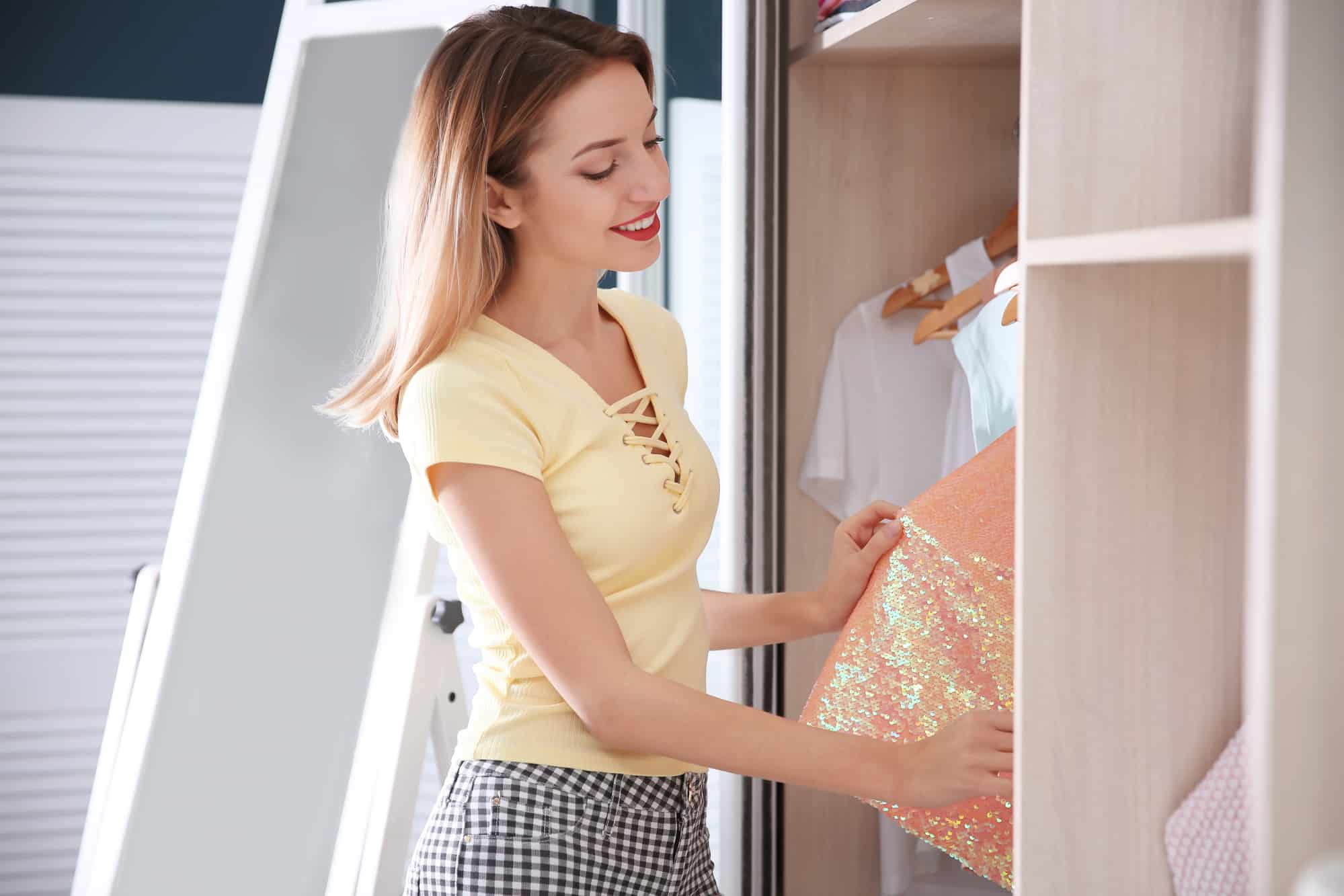 All About Closet Lights
It may seem obvious that closets, especially large walk-ins, should have lights, but it is remarkable how many home builders don't include this feature. For many builders, closet lights are an afterthought, if they are included at all. If your home did come equipped with closet lights, they are likely of the fluorescent variety or some other cheap installation.
While fluorescents are fine for providing light, they won't do much for your mood and self-esteem in the mornings. Instead, look for light bulbs that mimic daylight. Being exposed to sunlight first thing in the morning can help you to wake up, and lights that create this effect can be helpful as well.
Benefits of Closet Lights
The most obvious benefit of having lights in your closet is that you'll be better able to see what you are doing when getting ready in the morning. As mentioned previously, choosing the right color temperature for your lights can help ease you into your day by helping you to wake up.
In addition, the right lighting can do wonders for your self-esteem. When you look good, you feel better about yourself, which can have positive repercussions throughout your day. In establishing your closet lighting, don't just put lights overhead, as this can cause harsh shadows. Aim to fill in the lighting from the sides as well, like with sconces or wall lights, to help you look and feel your best.
Closet Light Variations
Closet lighting typically comes in two primary categories: battery-powered and hard-wired. If your home doesn't have the necessary wiring in place to support lights in your closet, battery-operated lights may seem like an easy solution. While this can be true temporarily, it is not the best long-term decision.
Batteries run out over time, so you'll need to replace them periodically. The hassle of doing this may make you less likely to use your closet lights. Then, you'll lose out on all the benefits. In addition, you may notice your lights dimming as the batteries begin to run low.
Hard-wiring your lights may require a bit more expense and effort upfront, but you'll be rewarded in the long run. Once the lights are in place, you'll only have to replace the bulbs every once in a while. With modern LED lights, you may not have to replace them for many years down the line, given their longevity.
To help save electricity, you also have the option of choosing lights that are motion-activated. This way, the lights will only turn on when you actually need them. If you forget to turn them off in the rush to get out the door in the morning, they'll turn themselves off after you have been out of the room for a few minutes.
Call Us for Closet Light Installation
If you need wiring installed in your closet to accommodate new lights, Turn It On Electric is here to help. We'll run any necessary wires and get your new closet lights installed quickly and efficiently. You can always count on us to clean up after ourselves, so there is no need to worry about us making a mess of your closet. Reach out to us today to schedule an appointment.