Late summer nights here in Phoenix typically deliver beautiful, warm weather. It's no surprise that many local residents enjoy entertaining in their backyards. And exterior lights are a part of that. It's likely that you already realize the beauty and power of outdoor lighting. Even the simplest of installations can create a very festive atmosphere.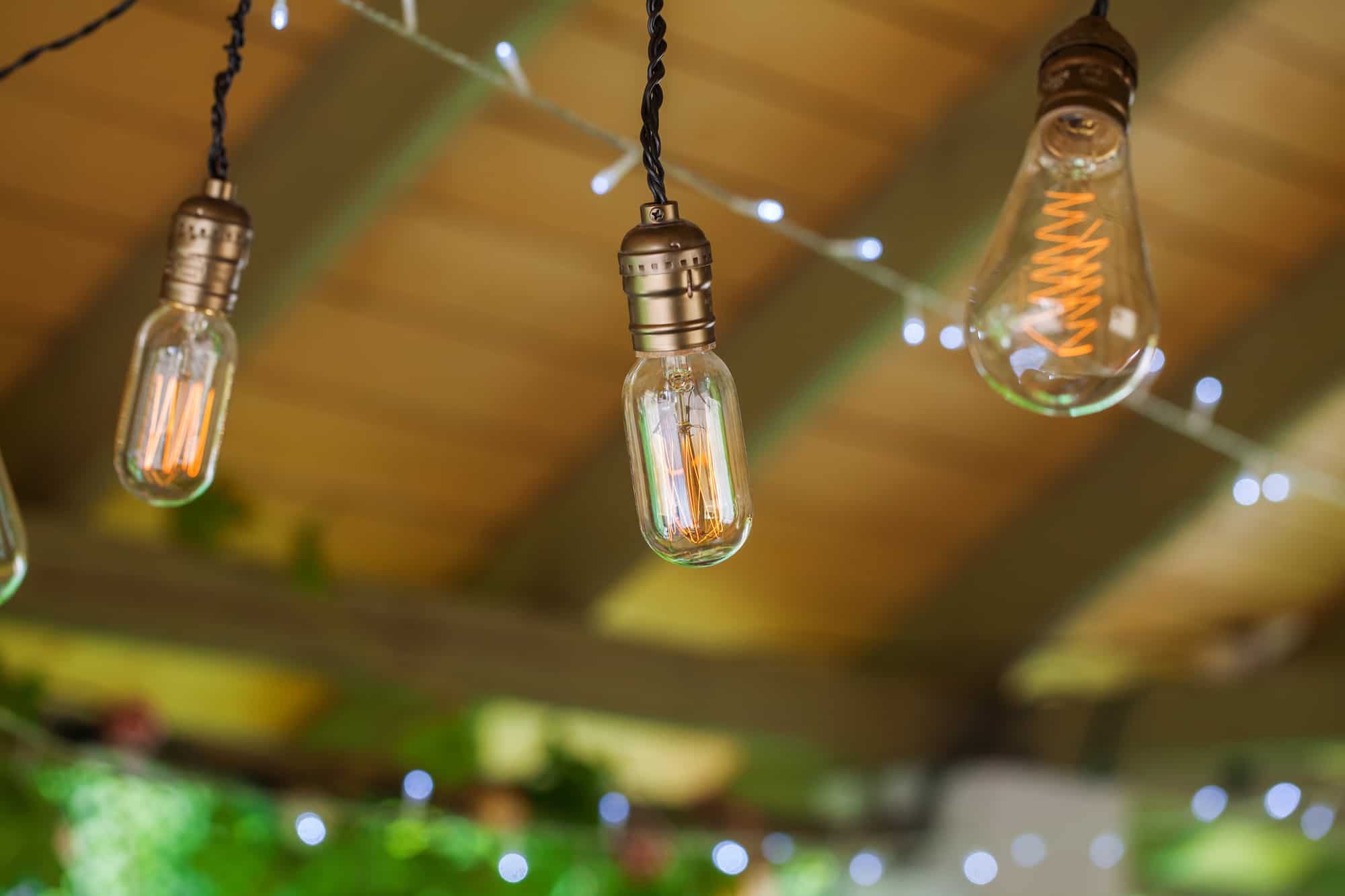 Follow these tips for selecting exterior lights to turn your outdoor space into an oasis of fun. Whether you are hosting a birthday party or relaxing under the stars, a warm glow can amp up your experience.
String Lighting
These long strands feature evenly spaced bulbs along a single cord, and they are incredibly popular for outdoor installation. Even if you don't have a dedicated patio cover in your backyard, you can create the illusion of one with string lights.
It will benefit you to have these professionally installed. You'll want quality materials, as well as a custom, permanent design you can be proud of. Too often, people hang their own lights and are disappointed with the outcome. It's not as simple "as seen on TV." Hire experience, and get exactly what you envision.
These string lights further define various spaces in your yard, letting guests know which areas are for dining, lounging, socializing, and other activities. You'll want an expert handling it all, especially when it comes to higher installations and areas that lack electrical outlets.
Pathway Lighting
While some of your guests may be familiar with the layout of your backyard, you may not always be able to claim this for everyone who visits your home. With pathway lights, your guests will be able to see their way around your yard, helping to prevent anyone from tripping and falling or stumbling into your garden.
You'll want these professionally installed to ensure that the lights aren't too bright. You don't want them to overwhelm people's eyes in the darkness. The goal here is to simply illuminate the path, not brighten up the entire yard. If you have any stairs in your yard, the experts will know to give these areas extra attention, as they are common sites for accidents in the night.
Focused Garden Lighting
In addition to illuminating the areas where you and your guests will be hanging out, it is also a good idea to showcase some of the most attractive aspects of your garden. For example, if you have a large tree on your property, a vertical spotlight can help to show it off. Flowers with bright colors, unique plants, and decorative items are some other prime locations for localized exterior lights.
When lighting up your garden, your lighting professional will focus on just a few key pieces that truly stand out. Because you'll want to highlight your yard's best features, not light up the entire space. Again, it's a good idea to keep exterior lights relatively dim so they don't distract from the overall ambiance of your outdoor area under the stars.
Take the Overall Effect into Account
When it comes to placing exterior lights, it pays to have at least an expert plan in place before you get started. This way, you can develop a cohesive lighting design for the entire space, not just individual pieces. With an efficient plan in mind, you'll achieve a space that sets the perfect mood for entertaining.
At Turn It On Electric, we'll verify your fixtures are designed for optimal outdoor use. This will ensure that your exterior lights can withstand a variety of weather conditions and minimize the risk of electrocution.
Upgrade Your Phoenix Backyard with Exterior Lights
When you are ready to transform your yard with exterior lights, the Turn It On Electric team is here to help. We'll work with you to develop the overall design for your space and install everything for you – safely and efficiently. Call today to get started.