This year, you've likely personalized several standard security options (cellphone password plus thumbprint authentication, for example). Your financial service providers have also personalized data protection. And now, ring doorbells are being replaced by more personal technology: video identification.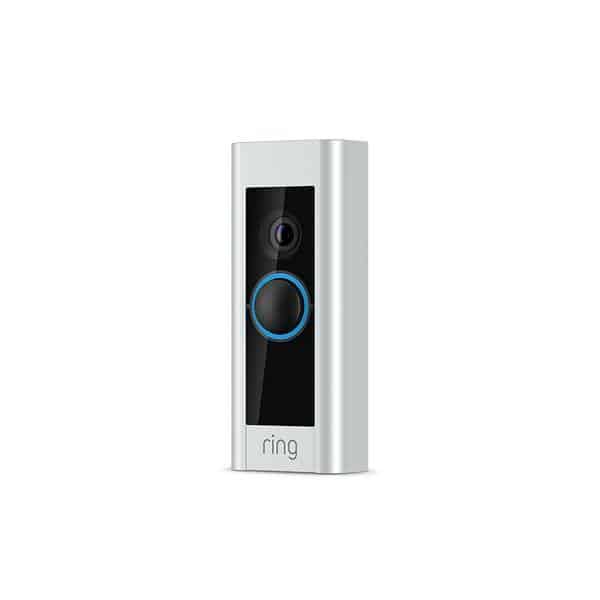 Disadvantages of Traditional Doorbells
In Arizona, one property crime occurs about every 3 minutes. Burglary ranks as the number-one crime committed here. Video doorbells are "smart home" technology, but they also serve as security cameras.
Traditional ring doorbells:
Put you at risk. You must get near the door to verify the identity of your visitor or delivery person.
Put your home at risk. You must open the door to address the need.
Puts your possessions and valuables at risk. When you don't respond to the doorbell, it verifies the house is empty. Thieves will take advantage of your absence.
Advantages of Video Doorbells
Video doorbells can be the "eyes" and "ears" of home security. Their capabilities and technology alone are worth the investment. Video doorbells increase your property value. They need professional installation, but once in place, the mechanics are easy to implement.
Buzzer
High-definition 1080p camera
Smartphone connectivity
Two-way audio
You can always view who is at your door using live video. You can talk using the audio function. The two-way audio function also works from your cellphone, so if you're not home, the visitor or delivery person won't know.
Video doorbells put a safe distance between you and your unknown visitor. This is something that will prove beneficial beyond 2020.
Images are amazingly clear.
Infrared night vision allows you to see who's outside, 24/7.
Suspicious activity can be recorded.
You can photograph who's on your doorstep.
Wifi capabilities are available in most models.
Hardwire vs. Battery Video Doorbells
Some video doorbell installation kits come with a rechargeable battery. It will need to be recharged regularly, depending on its battery life. In bad weather, battery-powered video doorbells have difficulty holding a charge and can fail completely.
If your video doorbell is hardwired, there is no battery to worry about. An electronic video doorbell uses between 8-24 volts AC (alternating current).
The Best of 2020
"If you're looking for the best video doorbell*, chances are it's among those we've tested," said CNET. This year you might consider replacing your ring doorbell with a . . . Ring doorbell.
Saving space and competitive pricing make the Ring Video Doorbell Pro a good fit for most doorframes and budgets. Doorbells average 7.6 centimeters and you wouldn't think size matters that much.
But just slightly larger units can lead to rewiring, re-routing wiring, or worse – rerouting through bricks or siding. A few centimeters can make a big difference. Ring Doorbell Pro is a compact 4.7cm and transmits in terrific 1080p HD resolution.
The Ring Doorbell alerts you even when visitors don't ring the doorbell and includes:
Wide-angle video shows people from head to toe
Continuous recording for up to 30 days
Advanced Motion Detection
Two way talk with noise cancellation
1080p HD Video
Video history for 60 days (with subscription)
Live View
Near motion zone motion capability
Knock, Knock! Who's There?
Turn It On Electric is open for business.
Now's a good time to replace your ring doorbell with the kind of protective technology you need. Turn It On Electric continues to install security lights and motion detection lighting. We believe video doorbells address additional security solutions for Phoenix homes. They can serve you well for many years.
Turn It On Electric is available for all your home automation needs, including smart doorbells. We're your Phoenix-area electricians. Call or email us to learn more.