You've installed attractive lighting throughout your home. Your property has lighting for safety and landscape enhancement. But what about your garage lights?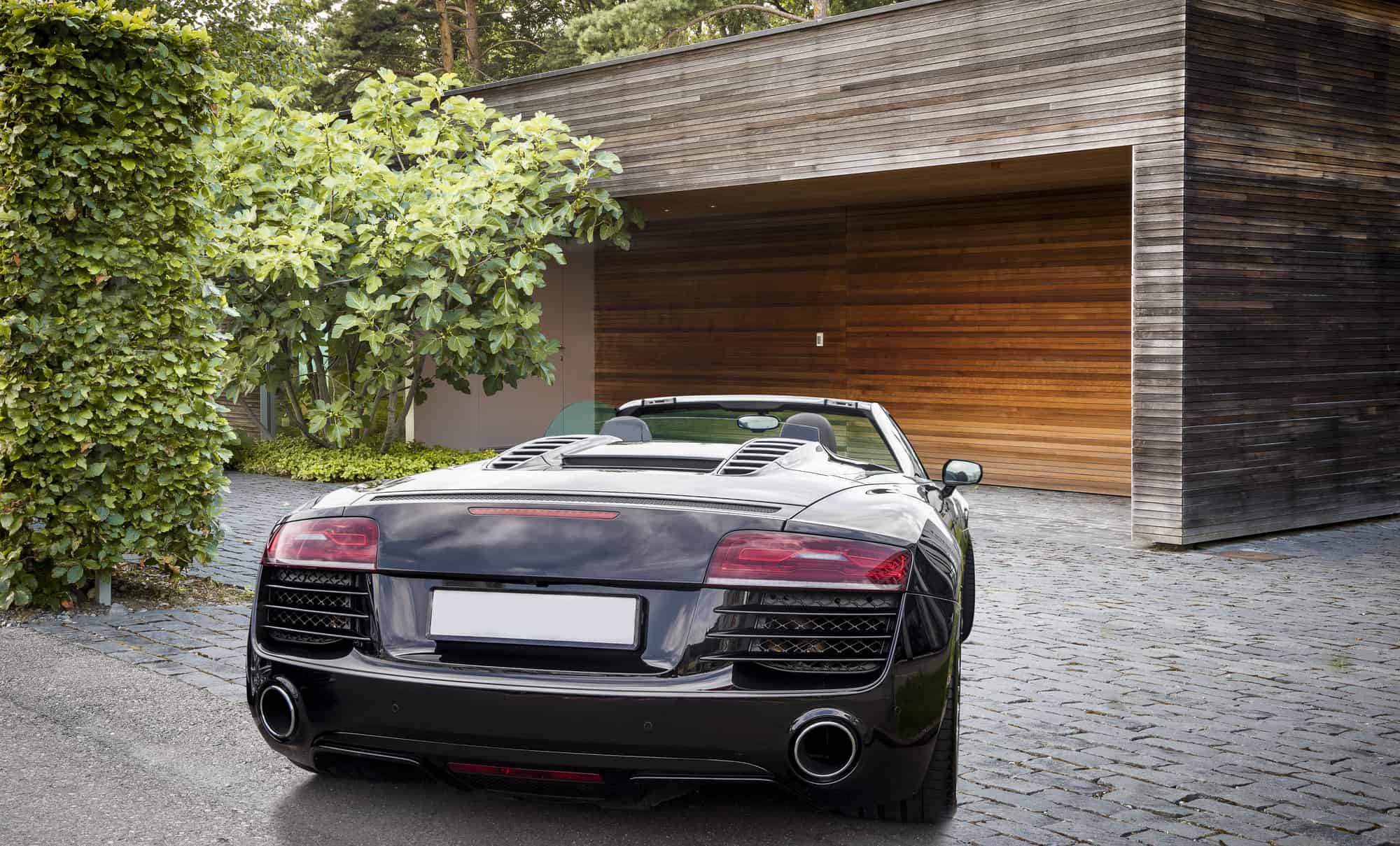 It's not quite inside, not quite outside and never well-lit. The low-wattage light on the door opener rarely provides enough illumination and it shuts off when you're only halfway to the door.
Garage Lights: Many Options
Garages are probably one of the most versatile rooms in your house. You can use your garage for one thing (parking cars) or several:
Auto repair/restoration
Crafts
Game room
Recreation area
Storage
Workshop
Your garage needs proper lighting no matter how its space is used. What's confusing is there are many types of lights available. First, identify your "essential areas." These can include:
Above the door of the garage (an ideal place for storage)
Electrical appliances
Storage/seasonal tools
Where you hang frequently used tools
Workbench
Then decide if and where motion-sensor garage lights would provide value. If you have small children, you want to know their whereabouts at all times, so motion sensor lighting at all garage entrances would be effective.
Types of Garage Lights
Lighting is either accent, ambient, or task. "An ideally lit garage should have all three," says HomeStratosphere. Layered illumination is perfect for a multipurpose space like a garage.
Here are 11 tips for installing garage lights:
"Shop" lights – These are new-and-improved fluorescent garage lights. They are cost-effective and provide more illumination for small spaces.
CFL – Compact fluorescent lights replace incandescent bulbs. They're the twisty-spiral bulbs used in most table lamps. They are energy-efficient, cost-efficient, and provide an illumination that feels more natural.
Consider CRI – Color rendering index measures how well a bulb illuminates all the colors in an area. High CRI bulbs render wood colors as well as painted walls.
Don't skimp on wattage – A lot depends on your garage size. The bigger the area, the more you should invest in good illumination.
Equal distribution – Flush-mounted fixtures should be evenly spaced. Ambient lighting should deliver even distribution of light across the floor. Accent should distribute light directly on an area of focus.
Flush lighting – These are more decorative but they are extremely versatile too. Three-light flush-mount garage lights are trending. They have 3 light sources on one base and offer form and function.
Halogen bulbs – These are considered among the most efficient garage lights. They produce a white light that reduces eye strain and can be 10%-20% more energy-efficient than other light sources.
High bay LED lights – These offer a whopping 40-times-longer lifespan and provide excellent illumination.
Incandescent – These are traditional, inexpensive garage lights that produce a warmer, yellow-white color. One bulb can last for 1 year, however, they may not be available in your area.
LED technology – Shop lights with LED technology can out-perform fluorescents. They offer greater efficiency and longer life. All LED garage lights can make this space a safer place to work and play. They're the most energy-efficient.
Recessed lighting – When properly installed, recessed lighting can cover a lot of space.
Turn It On Electric for Safe Lighting Installation
There are many DIY (do-it-yourself) tasks for homeowners to tackle. Electrical installation isn't one of them. It's simply not worth the risk of endangering your family and property. You also don't want to jeopardize your insurance coverage.
Let's team to make your garage lights more efficient and attractive. Contact Turn It On Electric today.