There are many quotes about "anything worth having" that imply good things may come with challenges. We think ground fault circuit interrupters are one of the most wonderful inventions since electricity. There are a few GFCI issues, but none of them override the life-saving benefits of GFCI outlets and breakers.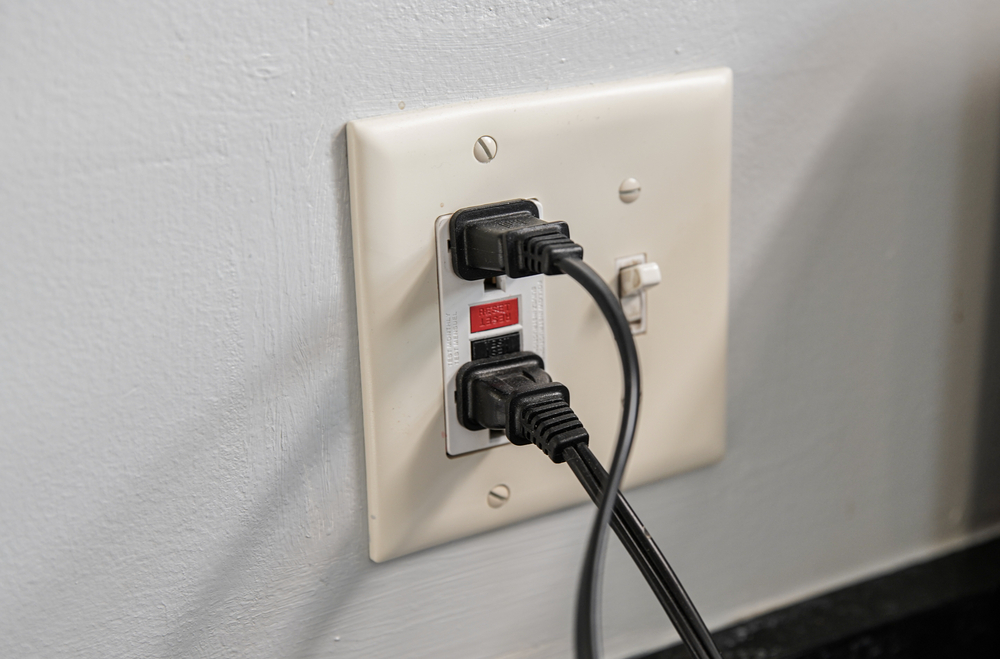 Five of the frequently asked questions we receive about GFCI issues are:
Q: Can I plug anything and everything into GFCI wall outlets?
A: 15-amp GFCI outlets support three-prong plug-ins. They should be used anywhere appliances may be exposed to water: bathrooms, kitchens, laundry rooms, garages, etc.
Your home's largest appliance is probably the HVAC (heating, ventilation, air conditioning) unit. Its receptacle will likely be 125-volt, single-phase, and 20- or 15-amp. Refrigerators/freezers and sump pumps shouldn't be plugged into some GFCI outlets because the wiring may be "daisy-chained." This means several outlets may be connected. Your local Phoenix electrician will explain which outlets require GFCI protection.
Frequent tripping (often called "nuisance tripping") can occur if GFCI outlets support:
100´ or longer circuits
Electric motors that are permanently installed
Fluorescent/electric-discharge lights/fixtures
Q: Is there a major difference between AFCIs and GFCIs?
A: Arc fault circuit interrupters (AFCIs) were once used in properties where wiring might be unsafe. They provide added protection against fire. In 1999, they became mandatory in all homes.

GFCIs offer fire protection but also prevent or minimize the risks of electrical shocks. Some rooms – kitchens and laundry rooms – must have dual-function AFCI/GFCI receptacles for maximum protection.
Q: What causes GFCI tripping?
A: GFCI tripping is a quick disconnect of electricity. Some of the common causes of GFCI tripping can include:
Circuit length too long to protect the number of plugged-in/operating appliances/equipment
Defective appliance
GFCI defects
Improper wiring
Moisture in the area or wet wires
Too many appliances operating at the same time
Q: Will a surge protector stop GFCI tripping?
A: Actually, it can make it worse. The plugged-in surge protector can create an imbalance in electrical flow. The GFCI will respond by shutting down (tripping).
Q: Why do I need a licensed electrician for GFCI issues?
A: Since 1897, the National Electrical Code (NEC) has set the standards for electrical safety. It's a U.S.A.-based single set of electrical installation requirements for electricians, architects, electrical product manufacturers, and safety organizations. The NEC is not a federal law. It is a federal code that has set electrical safety standards for many countries outside the U.S.
One GFCI issue we face in Arizona is that the NEC has been adopted by our state (and all U.S. states) but is not 100% enforced within our state. That has led to electrical work that may not meet code requirements in some areas.

Licensed electricians know national, state, and local electrical standards for public and private properties. Licensed, professional electricians use industry-best practices. They will take responsibility for and guarantee their workmanship.
Ask Questions About Electrical, GFCI Issues
Knowledge helps you make informed decisions. The internet can provide general information for homeowner topics. But when you have electrical questions about your property and lifestyle, you need customized answers.
Forbes says "reskilling the energy workforce" is now a priority. A data-driven electrical environment will save money and energy. Therefore, it's important for your electrician to study and be able to speak knowledgeably about trending technology upgrades. Turn It On Electric technicians receive ongoing training and education so you have more and better options.
Your safety is our priority. Never hesitate to ask us about all things electrical, especially GFCI issues. We'll partner with you to determine the best energy solutions for your home and family. Contact TIO Electric to learn more.