Studies have shown we respond well to light. Dark rooms are best for sleeping, but during waking hours, light can literally brighten our moods. Lighting upgrades don't necessarily need to be electrical. You can uplift the mood of a small, dark room in several ways.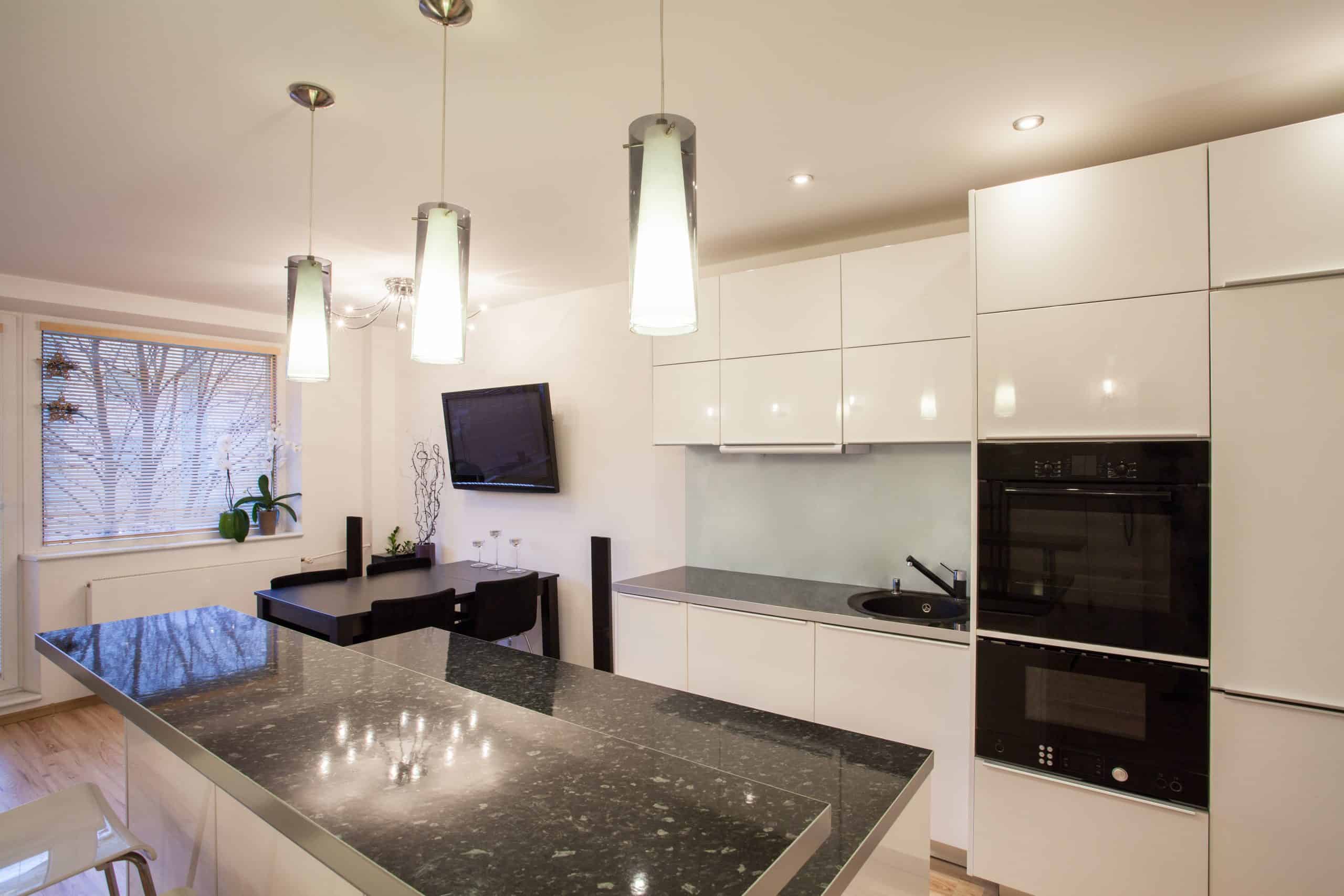 Mood-Uplifting Electrical Lighting Upgrades
When you ask someone – anyone – what's great about the winter holidays they almost always say "the lights!" We express our joy by adding lights in December, but why not create happiness year-round?
Here are 14 lighting upgrades to brighten spaces, especially small, dark rooms:
Burst chandeliers – They are called "burst" or "dandelion" designs and are dramatic focal points for any room.
Desk lamps – Explore the décor options of these small, multifunctional lamps. Desk lamps don't have to be limited to lighting desks or tables…
Floor lamps – You can also buy compact floor-lamp tables that offer surface space in small settings.
Flush chandeliers – These have the attraction of chandelier light fixtures but hug the ceiling for more headroom.
Flush-mount ceiling lights – A dark closet was conformed to a cinematic event with 6 of these light fixtures.
Glass lamps – These open themselves and a room to take advantage of space.
Long-neck lamps – These are truly "uplifting" because they take lighting higher than traditional table lamps.
Pendants – There are unlimited designs and features but keep them in sync with room size and headroom.
Recessed lights – Recessed lighting is an old standby but always effective.
String lights – They aren't tacky or childish; they're great. Would you like a flameless fire pit? What about a lightweight, creative way to divide a room? String lights are the way to go!
Table lamps – Industrial, rustic, retro, or linear…Table lamps add form and function to every room.
Under-cabinet lights – Highlight a small bar or refreshment area or even better, increase utility lighting in kitchens and hobby rooms.
USB lamps – Small homes can have functional charging stations hidden in table lamps and end tables themselves.
Wall sconces – Limited wall space is no problem with attractive sconces.
Interior Design Hacks to Brighten Rooms
There are many reasons to work with your local electrician for complex electrical installations or upgrades. Safety first, but you can also void warranties and risk property damage with DIY (do-it-yourself electrical lighting upgrades.
If you want to add light and action to small, dark spaces, try these tips:
Add white-based multicolored rugs
Consider 2700K LED bulbs
Eliminate dark lampshades
Get rid of heavy curtains
Include bright artwork
Incorporate metallic furnishings
Keep windows sparkling clean
More mirrors, mirrors on the walls
Paint flooring white
Refloor with light woods
Use high-gloss paint for ceilings
Use shades of white room designs
TIO Electric Lighting Upgrades for Phoenix, Tucson, AZ
Arizona homeowners literally take ownership of their homes' upkeep. We do what we can to enhance property values and maintain a better quality of living. The smartest homeowners know when to seek professional assistance.
If you request any kind of home service in Maricopa County, you expect knowledgeable, professional guidance. You deserve honest and accurate information. That's why Turn It On Electric is the Phoenix area's premier electric service company.
We'll provide industry-best electrical solutions for your home repairs or renovations. We take ownership of our work. If you have questions about lighting upgrades for your home or office, contact TIO Electric.