Holiday lights are beautiful and fun. They can also pose hazards inside and outside homes. A recent article cited this National Fire Protection statistic: More than 770 fires are caused by holiday lights every December. You can avoid the risks by practicing holiday light safety this year and every year.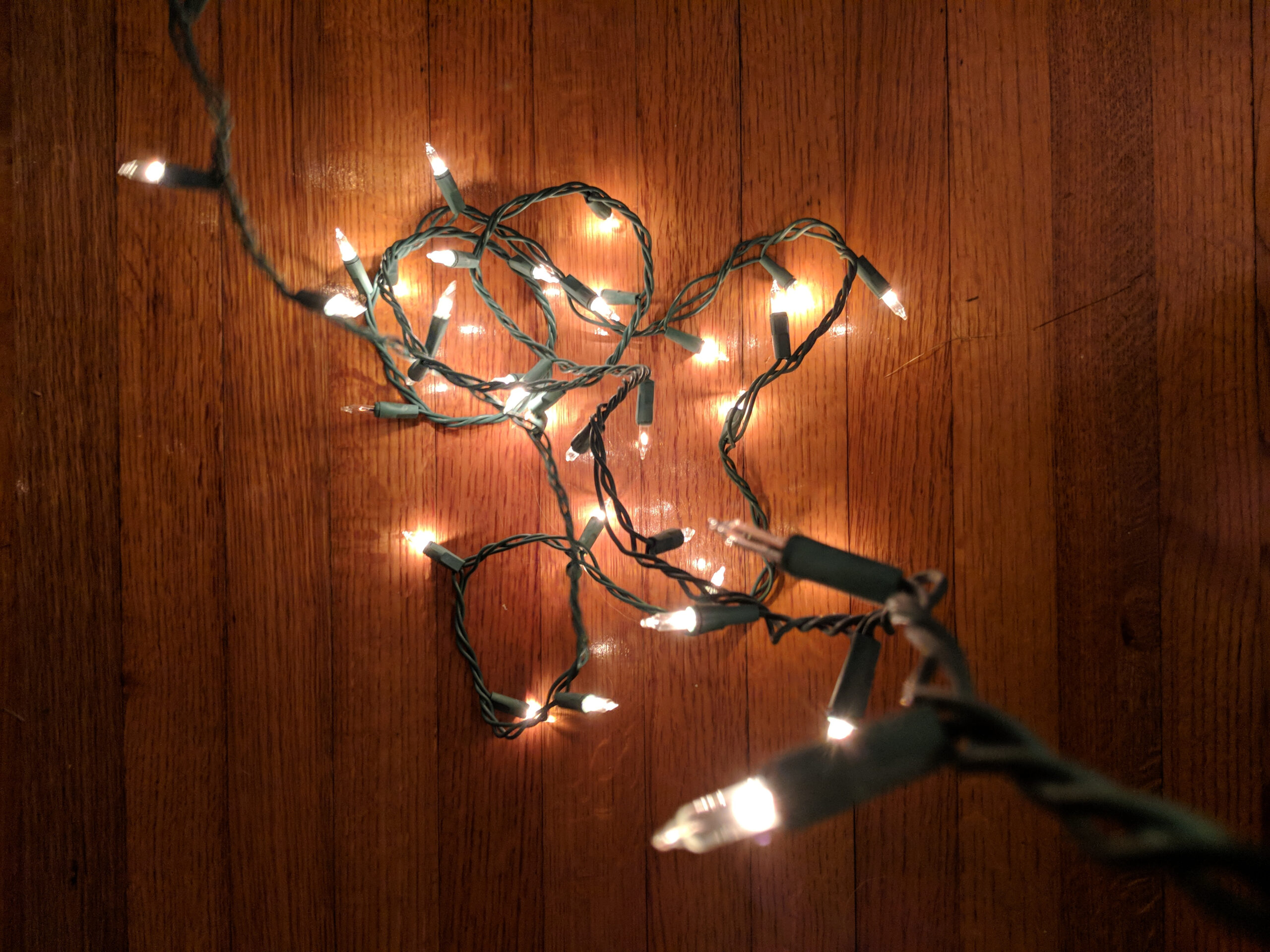 Holiday Light Safety: Identifying and Avoiding Hazards
Holiday lights give us a feel-good that's based on science. "Happy hormones" are triggered by lights and colors. In fact, some architectural professionals say we should consider new-home lighting designs that offer mood enhancements and wellness every day.
However, adding festive lights to your home is not without risks. Here are 12 holiday light safety issues and ways to avoid them.
Real trees – Keep live trees well-hydrated. Fire-resistant artificial trees are considered safer.
Bulbs – Inspect every strand of holiday lights. Even newly purchased lights may have missing or broken bulbs. Defective outdoor lighting and tree lights can cause electrocution, fires, injuries, or property damage.
Cars – If your vehicle is in the annual parade, use a power inverter for strands that are more than 12V. Be sure to anchor decorative auto or float lights carefully and firmly. Depending on the lights, you may want to use them only if it's dry outdoors. Wet 110V AC lights can be surprisingly shocking.
Extension cords – It's the only time of year extensive use of extension cords is okay. But like lights, pay attention to indoor-outdoor approved usage. Some extension cords can't survive wet and cold weather. Also, try to keep your outdoor-approved extension cords dry as possible.

Avoid placing cords in areas of your yard that tend to puddle. Inexpensive cord protectors are available online.
Don't run lights or extension cords under doors or through window openings.
Follow the "rule of three" and don't plug more than 3 strands of lights into any one extension cord.
In September 2022, the Consumer Product Safety Commission (CPSC) revealed male-to-male extension cords can cause carbon monoxide poisoning in addition to electrocution, fire, and shock risks. You should discard them and not buy them online.

Hangers – Avoid metal nails, tacks, or screws for hanging light strands. Plastic hangers are safer.
Ladders –When hanging outdoor home lights this year, don't do a Griswold. A steady wood or fiberglass ladder that will support your weight is a good idea to avoid shock or falls.
Lighting ins and outs – Light strands and their bulbs are usually specifically designed for indoor or outdoor use. It's a bad idea to mix them up. You can buy lights that are approved for indoor and outdoor. For maximum holiday light safety, only purchase lights that have been tested by an American National Standards-approved agency, like Underwriters Laboratory (UL).
Location, location – Avoid placing extension cords and light strands in any location where foot traffic is possible. They can trip any pedestrian, including Auntie Jane or the family toddler. For example, if you'd like to run lights along the sidewalk, use light stakes for the strands and anchoring pins or ground staples for the extension cords.
Pets – Some people decorate their dogs or cats with electric holiday lights, usually for family photos. It's extremely dangerous. Battery lights are much safer and reduce the risks of burns and shock. Never leave a "decorated" pet unattended.
Plugs – Don't use any outlet except a GFCI (ground-fault circuit interrupter) plug-in.
Strands – There are several websites and videos that explain how to safely repair fuses and strands of holiday lights. Our advice: Name-brand holiday light strands are available at local home and hardware box stores for under $5. Replace, rather than repair, damaged strands of holiday lights.
Take them down – You shouldn't leave light decorations up all year. Smart lights aren't designed for long-term use anyway. Etiquette-wise, January 6 is the official date for having outdoor lights down. Check the manufacturer's directions. But even if you don't plug them in or turn them on, exposure can dangerously degrade outside holiday lights.
If you have questions about lighting products or holiday light safety, contact Turn It On Electric.