It's considered smart to strive for energy conservation. And most of us are fascinated by bells and whistles. When you put the two together – managing resources and gadgetry – the future looks bright. Smart home automation is a trend we can respect and enjoy.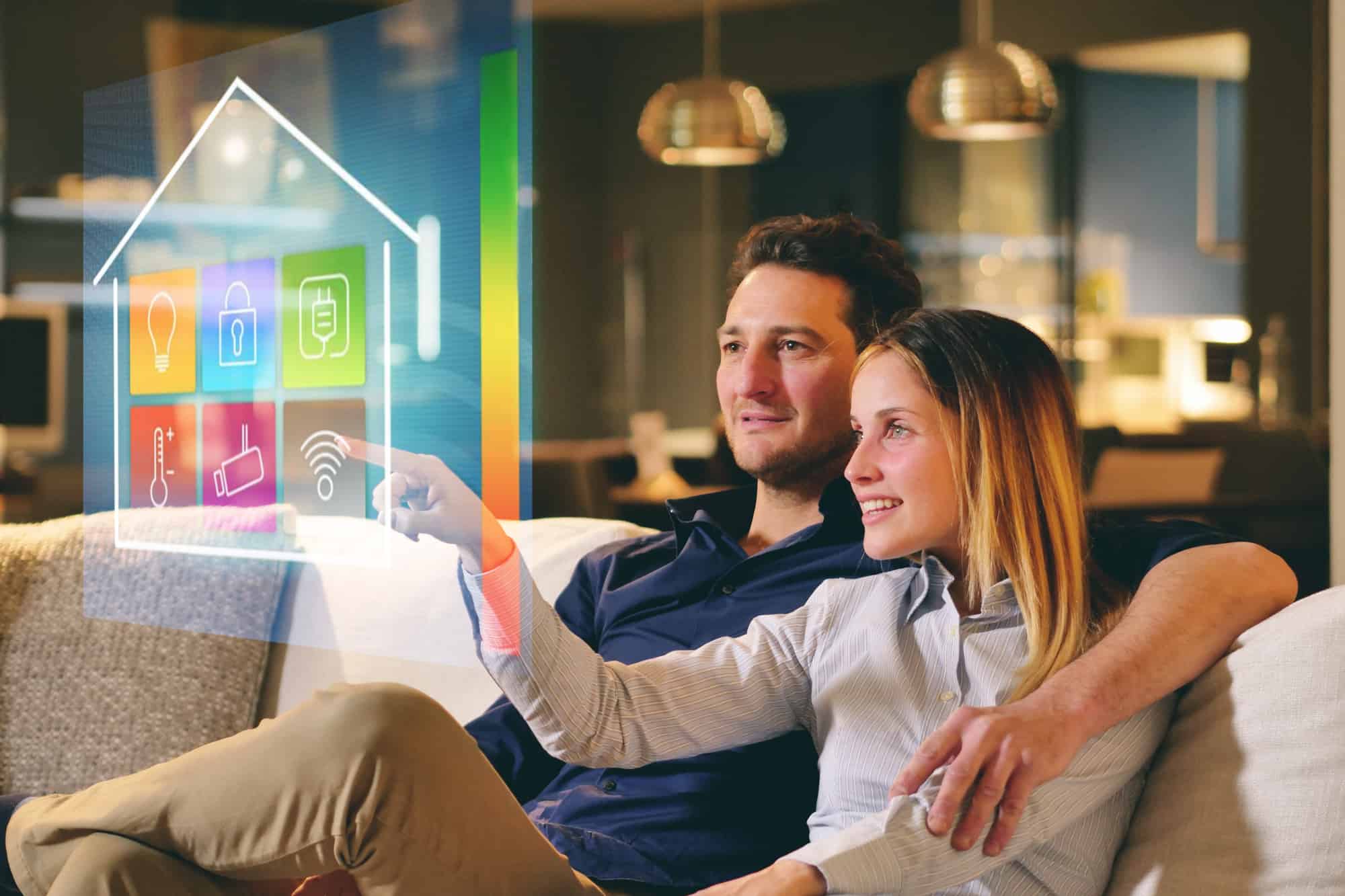 7 Benefits of Home Automation
There are too many advantages to home automation for it to be a fleeting fad. There are more, but the seven most important benefits are:
Data to efficiently manage homes
Enhanced energy efficiency
Flexibility of modifications or new additions to enable devices
Greater appliance functionality
Home security
Remote control of home lighting, heating/cooling, etc.
Single-point-of-management for all home devices
Trends to Watch in 2022
Futurist Architecture defines "smart homes" as "living spaces that use internet-connected devices to remotely monitor and manage processes, including heating, lighting, security, and general home maintenance." Here are the top trends to watch in 2022.
Appliances – You'll soon be able to control lighting or even heating and cooling from your TV. What about a built-in camera in your oven or microwave that allows you to "see" cooking foods? Self-cleaning toilets and heat-adjusting showers might be home automation tools available in 2022.
Disabilities – Voice-activated appliances and technological assistance for physically challenged people will be smart home automation drivers in future years.
Green energy – Home automation trends to deliver better energy efficiency will see increased popularity. Smart lights only illuminate occupied rooms. Even smarter lights will adjust the lighting based on room conditions. For example, when the TV turns on, the lights automatically dim.
Health – Smart homes have sleep monitoring devices that detect signs of depression. Future smart homes will have temperature-monitoring features that let us know our body temperatures may indicate illness.
Lighting – Watch for greater refinements in lighting home automation tools:

Gesture sensors
Intensity auto-adjustment tools
Light simulation for security
Remote activation
Voice activation

Robotics – The movie "Sleeper" becomes less sci-fi and more real every year. Your floor-vacuuming robot will soon have friends that babysit, cook, and clean house.
Security/home access – We've had Ring and other systems a while. Fine-tuning home security to withstand cyberattacks is the goal of most security systems manufacturers. Watch for alarm, lighting, and closed-circuit cameras integrated into one home automation application. Remote arming and motion sensors "are expected to be standard features" in homes.
Security/occupancy – It's one thing for an app to detect the presence of people in a room. It's quite another for that system to learn movement patterns to identify family members. This may be a new form of burglar alarm.
TIO Electric For Home Technology Management
Let's face it: Electrical systems are no longer a matter of which wire goes where. You may "just need an app," but your electronics need to be performing properly before an app can kick in. Turn It On Electric professionals receive ongoing education to remain competent in electrical home automation.
We serve Phoenix, Tucson, and surrounding communities.
We can help when it's time to add sensing tools to appliances and manage lighting with dimmers. Just call, and let's discuss your options. We will share what we know because we're eager to be your smart home electricians. Contact TIO Electric.