Home automation will someday be "automatically" built-in to homes under construction. For now, smart bulbs, smart plugs, and smart switches are the trending home automation improvements. Electrical upgrades can increase your property value. Technology advancements like smart switches will also give your property an edge in a competitive housing market.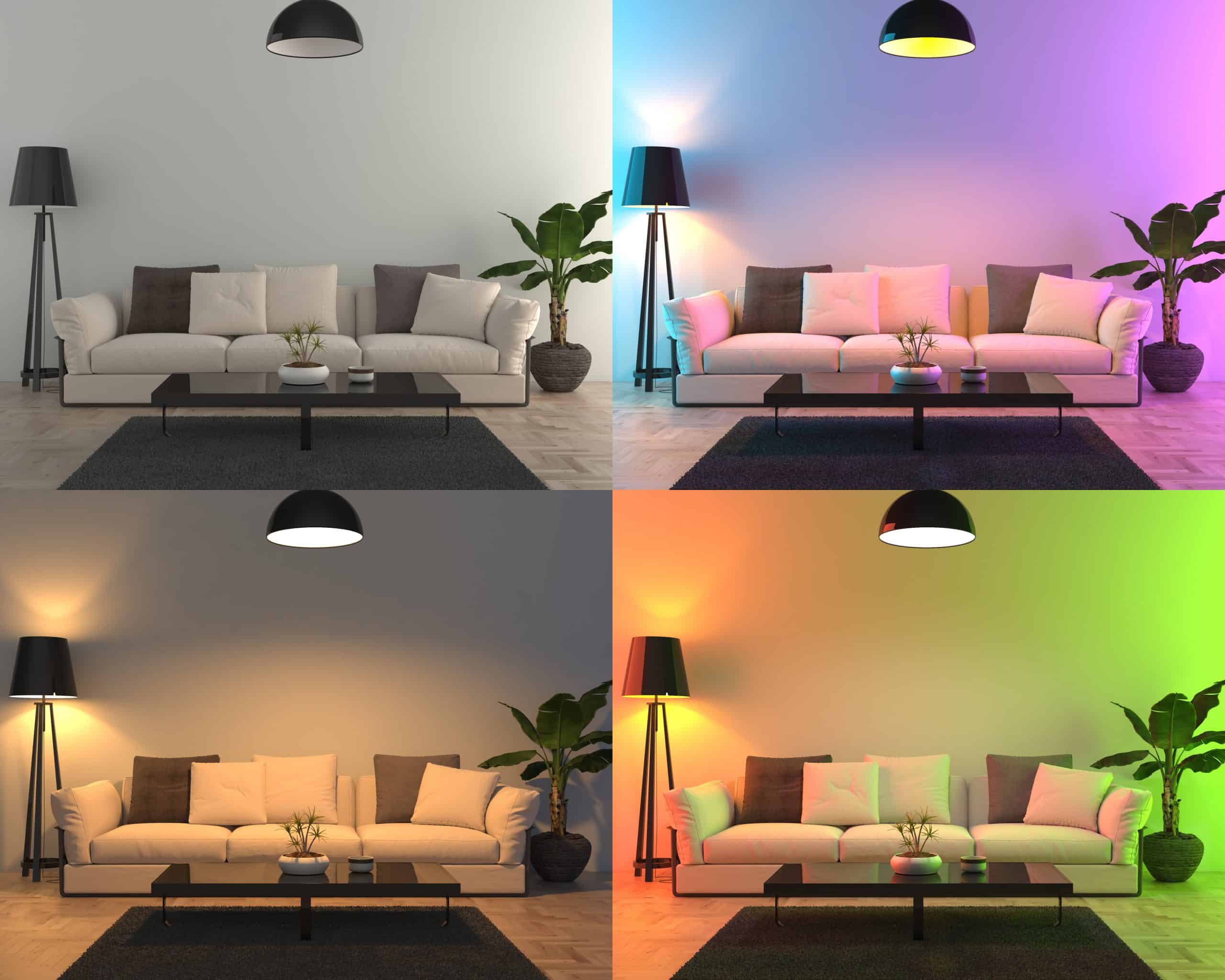 What Are Smart Switches?
Smart switches are replacements for traditional light switches. They give you auto-control over a room's lighting, including bathroom vanity lights that are wired to one circuit. You can control smart switches using a phone app. Or not. You can activate lighting with word(s), for example, "Let there be light!"
Smart switch lights can be triggered by motion; walking into your walk-in closet, is an example. The switches can be set to turn off after so many seconds or minutes of no-motion.
You can't combine a smart bulb and a smart switch in one room (usually). So, it's best to choose one or the other. If you surveyed a hundred experts which are best, odds are all of them would say smart switches. They're simply easier to use and pose fewer challenges than smart bulbs.
Smart bulbs can change colors, which you must admit, is fun. However, "If you have no desire for color-changing bulbs, then you don't really have a decision to make. Smart switches are the better choice for sure," says Colorado Public Utilities Commission (PUC) attorney and economist Eric Blank.
What Is a Smart Bulb?
A smart bulb is an internet-capable LED lightbulb. It allows you customization capabilities. You can schedule and control your lighting remotely. Smart bulbs are one of many home automation upgrades Arizona homeowners are choosing to improve quality of life and sustainability.
To clarify, smart lightbulbs save money and energy because they are LED lights. LEDs are always a smart choice. But most of us use "dumb" LED lightbulbs throughout our homes, and they save the same amount of money and energy.
Many homeowners learned the hard way that when installing smart lightbulbs, your on/off light switch becomes a liability. Unsuspecting visitors will flip a light switch. It's almost instinctive. And flipping the switch sidelines your smart lightbulb.
That "Don't Touch!" sign taped to the light switch is quite attractive (not).
TechTarget says smart lightbulbs may pose security risks to personal information:
As with all IoT products, smart bulbs can become an attack vector. …researchers from security consultancy Context were able to gain a network's password at a 30-meter distance from the targeted smart bulb… without any prior authentication or alerting.
Smart Switches Are Smarter
Smart switches controlled by electronic devices like cellphones are terrific. You can turn on the lights shortly before arriving home. If your Ring™ doorbell senses motion in your yard while you are away, turn on a few rooms-with-windows lights to deter would-be trespassers.
If your WiFi internet is interrupted, smart switches still work, just not remotely. You won't forget how to turn the lights on and off by flipping the wall switch with your finger. Problem solved.
Your smart lightbulbs are toast if your WiFi goes out. Smart bulbs are often connected using a Bluetooth hub. Homes located in areas that have iffy WiFi connectivity often return to dumb lightbulbs. They're simply easier than smart bulbs.
TIO Electric: Smart Home Wiring Professionals
Installing smart switches requires electrical experience and professional knowledge. It's simply never safe to DIY (do-it-yourself) when working with electricity. We will ensure your smart switch setup is effective and efficient as we:
Partner with you to install the light switch that best meets your needs
Know your wall's behind-the-scenes setup
Work with existing wiring type(s)
Update your wiring configuration to accommodate your smart switch
Test the installation
Smart switches are worth it! To learn more, contact TIO Electric.