Pendant lighting is the use of hanging or suspending a ceiling light fixture. It's one of the more versatile types of lighting that can serve as an accent, general, or task lighting. These lights can be installed indoors or outside as part of a pool/patio setting.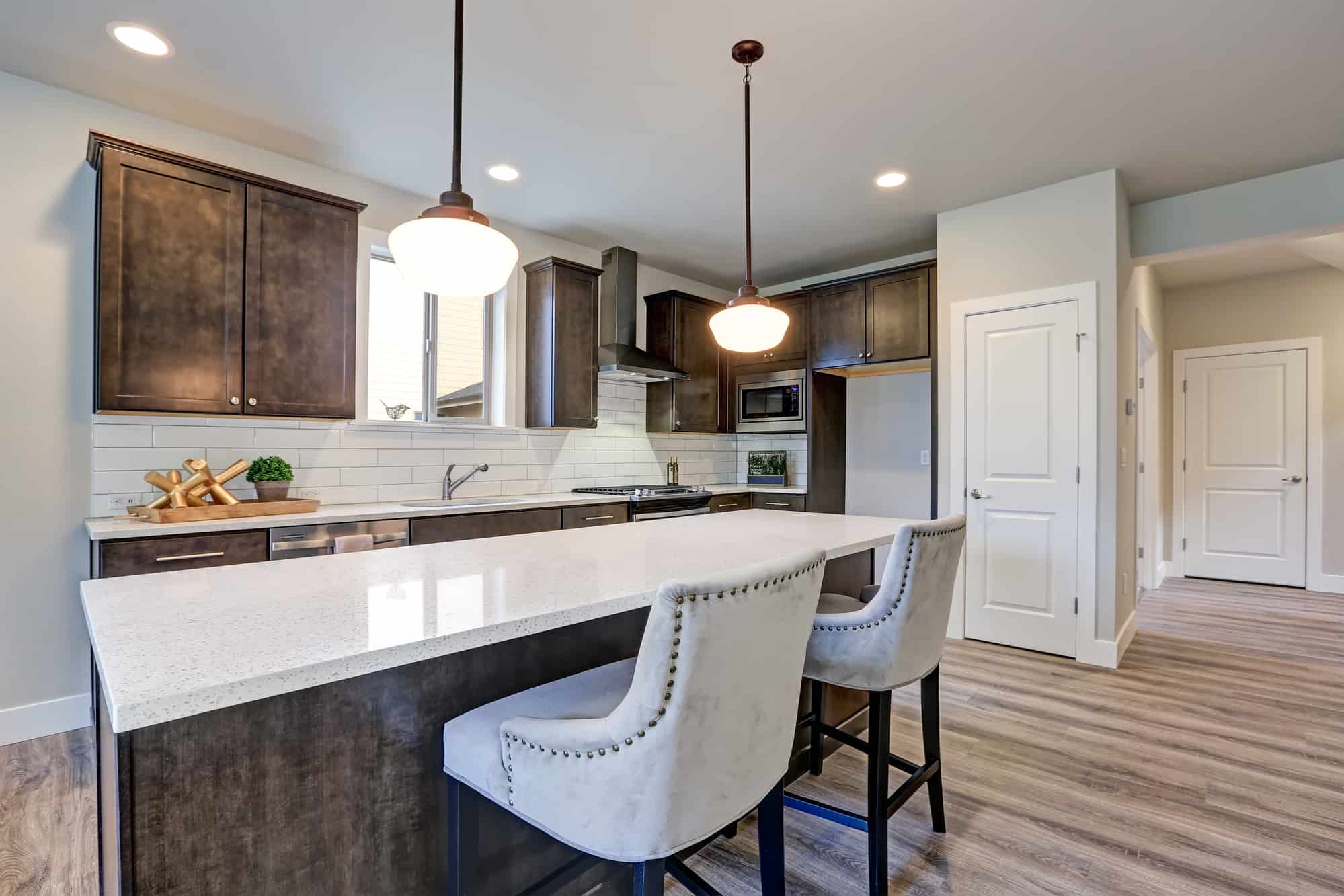 Pendant Lighting and Other 'Illuminating' Home Improvement Projects
The way to determine ROI (return on investment) for any home improvement project is based on:
The amount of energy savings you'll realize
The increase in property value
Increasing enjoyment of your home
Electrical home improvements with the highest ROI include upgrading light fixtures and adding or upgrading ceiling fans for greater energy efficiency. In addition to being solid investments in your property value, these lighting improvements can qualify for tax incentives when they are combined with:
Repairs/improvements to home office
Resale-focused home improvements
Smoke detector and fire alarm additions/upgrades
How and why you use pendant lighting is up to you. But there are many advantages to electrical upgrades as part of any home improvement project, including installing pendant lights.
Best Places to Install Pendant Lights
When it comes to pendant lights, odd numbers seem to be more eye-pleasing: 1, 3, 5… rather than 2 or 4. You can install pendant lighting in any room. But if you hang more than one light, allow for plenty of space between the fixtures; they shouldn't appear clustered together.
Here are some of the rooms and ways many homeowners consider:
Bathroom – There are no rules here. A tiny, crystal chandelier is an attractive addition to any bath setting. Rustic or industrial pendants can give the room a unique look.
Kitchen – Above kitchen islands is the most popular place to install pendant lighting. They illuminate counter surfaces efficiently and they look terrific. "In some cases, they can be the star of a room," says one reviewer.
Dining room – Pendant lights work well in the dining room for the same reason they work well over kitchen islands. They illuminate an important area and you won't bump your head on them.
Foyer – When you think about it, a pendant light is basically a type of chandelier. One dramatic pendant light in the foyer works well. An eight-foot ceiling isn't the ideal place for a chandelier but a pendant light is perfect. Ceilings have been getting higher lately. This means the chandelier vs. pendant light arguments are more frequent.
Chandeliers vs. Pendant Lighting
Chandeliers just look nicer in foyers and rooms with tall ceilings. So, ceiling height is a big consideration when deciding between chandelier and pendant lighting.
Use these measurements as a guideline:
Diameter – Follow the "one-third" rule. The diameter of the light fixture should be no more than 1/3 the length of the space. In the bath, the sink or tub is the space. In the kitchen, your island should be the base for measurement. In your dining room, the table is the space.
Height – There should be about 7´ between the floor and the bottom of the chandelier or pendant lights. For islands, dining rooms, and bathroom counters, allow at least 30″ between the bottom of the light and the countertop or table.
Weight – Before you buy a chandelier, ask your family electrician if your electrical box (and the ceiling) will support the weight.
Phoenix Safety-First Electrical Pros
Turn It On Electric professionals care about safety first. Your safety. Whether you choose a pendant or any other lighting style, using energy-efficient LED bulbs is important. Call Turn It On Electric to learn more about home improvement lighting projects, security lighting/camera installation, or any other project you're considering. We can discuss the turnaround time and your budget, then partner to make it happen.