When you have an electrical wiring issue, handling it yourself might seem like a cost-effective and time-saving option. However, what initially seems like an "easy" task can quickly turn into a dangerous and expensive mess. Electrical work should be left to the highly qualified professionals.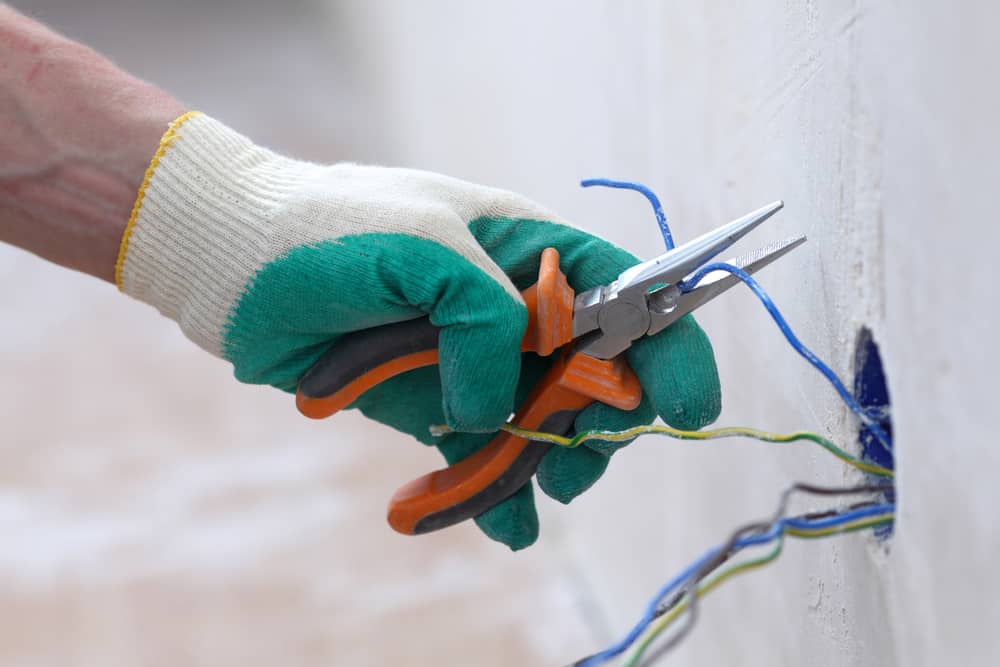 Imagine spending a few weekends to rewire part of your home. You can probably find videos online to walk you through the process. After a trip or two to the home improvement store, you'll have everything you need to start your project. Are you confident in your skills when it comes to the safety of your family? Electrical mistakes can lead to shocks or even fire.
Even if you end up completing the wiring work, imagine your frustration when you go to sell your home and find out it isn't up to code. Electricity is a complex system best left to a professional for repairs and replacement.
Safety Concerns with DIY Electrical Wiring
Although some electrical work may seem like a simple project that you can do on your own with little risk, even replacing a light fixture can be hazardous. To properly complete the work, you need the right knowledge, skills, and tools. Otherwise, you run the risk of introducing a fire hazard into your home.
Other safety concerns include the risk of electrical shock. This can happen while you're working if you aren't sure which wires are live. Electrical shocks can occur after the work is complete, too. Tackling this type of project puts yourself, your family, and your home at serious risk. Avoid DIY wiring projects and enjoy the peace of mind you'll have knowing a trained professional is the only person touching your electrical system.
Electrical Codes
Did you know that you have to properly identify terminals when installing electrical wiring? Did you know neutral conductors can only be used for one branch circuit? These are just a couple of examples of electrical codes that you have to follow when you install new wiring.
The National Electrical Code has many specifics for compliant electrical installations. Instead of keeping track of all of these yourself let a professional handle it for you.
Circuit Overloads
When you aren't familiar with electrical loads, handling wiring work can result in circuit overloads. Having too much voltage going through one circuit can cause the breaker to trip repeatedly. This can lead to an increased fire risk.
Professional electricians have the skills and knowledge to ensure no circuits are overloaded. Hiring someone from the start allows you to avoid having to hire an electrician later to correct your DIY work.
Problems Selling Your Home
You could run into delays when you're ready to sell your home if you did your own electrical wiring. Home inspectors might find that your home isn't up to code. In this case, the sale probably can't finalize until a licensed electrician re-does the work. This can make it much harder for you to find willing buyers and sell at the price you want.
Improper Installation
When you improperly install your electrical wiring, you can run into problems that range from minor to severe. For example, lights might not come on when you turn the switch or outlets might not work. Even though a DIY fix may seem like a great way to save money, it can end up causing a lot of headaches if you don't know what you're doing. Plus, if you do the job wrong, you'll need to hire an electrician anyway.
Don't risk electrical wiring hazards and other problems with a DIY fix. Contact the professionals at Turn It On Electric in Phoenix and let us take care of your wiring work and any other electrical needs.