You've heard about home energy vampires, so you always unplug the toaster after use. But there's more to effective home energy maintenance than unplugging small appliances. You'd be surprised at the number of energy-sucking vampires in your home. Here are 4 ways to stop the bleeding.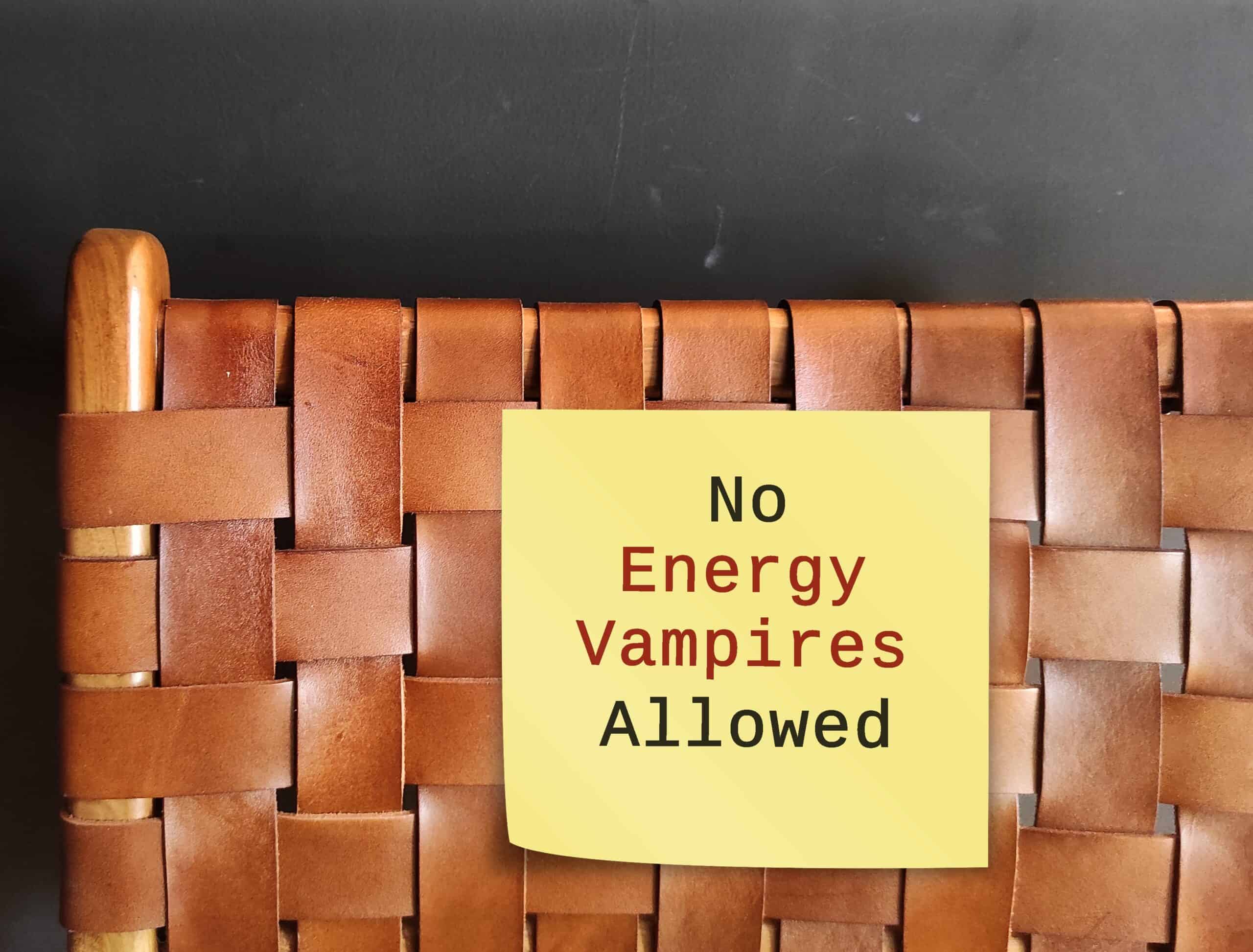 1. Upgrade Your Home Energy Vampire Appliances
Priorities are important. Some people say they draw the line at unplugging the coffeemaker. Timed coffeemaking is something we grew up with, but seriously: How hard is it to stagger into the kitchen and plug in the coffeemaker then push the power button?
Notorious energy vampire appliances include any devices that are on standby for long periods of time. Most of us won't disconnect:
Charging stations
Coffeemakers
Desktop computers
Digital/alarm clocks
Gaming consoles
Garage door openers
Microwaves
Satellite boxes
Toothbrush chargers
TVs/entertainment centers
Wall warts (These are charging plug-ins that stay plugged into the wall 24/7.)
It's understandable you won't unplug daily-use appliances. (Actually, your toothbrush will operate a long time in-between charges. Just saying…) When the time comes, upgrade to energy-efficient and ENERGY STAR®-certified products, especially large appliances like refrigerators and HVAC (heating, ventilation, air conditioning) systems. They can significantly reduce your monthly electric bill.
2. Install an SPD
A surge protector can allow you to reduce energy by simply flipping a switch when you're finished using electronic appliances (TVs, game consoles, etc.). A whole-house surge protection device is the safest way to protect valuable appliances and offers point-of-use protection at all wall outlets. A whole-house SPD will save money and increase your property value in a competitive housing market.
3. Switch to Energy-Saving Outlets
You're 5 miles from home and wondering if you left the electric skillet plugged in (a bad thing) and on (a very bad thing). If you've upgraded your wall outlets, you can use your phone to check the status. Yes, you left the electric skillet plugged in and turned on.
Disconnect it remotely. And while you're at it, turn on the security lights because it will be dark when you return. Making a whole-house upgrade to smart outlets is another way to increase property value.
4. Use Smart Plugs and Power Strips To Reduce Standby Energy Loss
Rather than lose time unplugging and plugging in, consider smart plugs and power strips. The power strips can convert a plugged-in electronic from active to standby. Smart plugs and power bars can save energy.
Both give you more control over electronics, and often you can use phone apps for even greater management when mobile. Smart power bars allow you to time devices to turn on when you need them. Some feature readouts of your power consumption.
This is nothing to jump into without consideration. For example, if a power strip uses a USB cable, you may need to tweak a few things. Some plug-in power strips aren't reliable enough to do what you want. Also, some devices have a shutdown sequence, so it's best not to use a smart power strip with those electronics.
Are You Ready To Slay Home Energy Vampires?
Managing home energy vampires is a great fall home improvement project. And the Turn It On Electric professionals are ready when you are! We'll work with you to find economical solutions to electrical home improvements. For ideas that can increase home safety as well as save electricity, contact TIO Electric.