Heating and cooling account for 51% of our energy use (and expense). When it comes to home automation, is installing a smart thermostat worth it? The answer is yes. Eight times yes.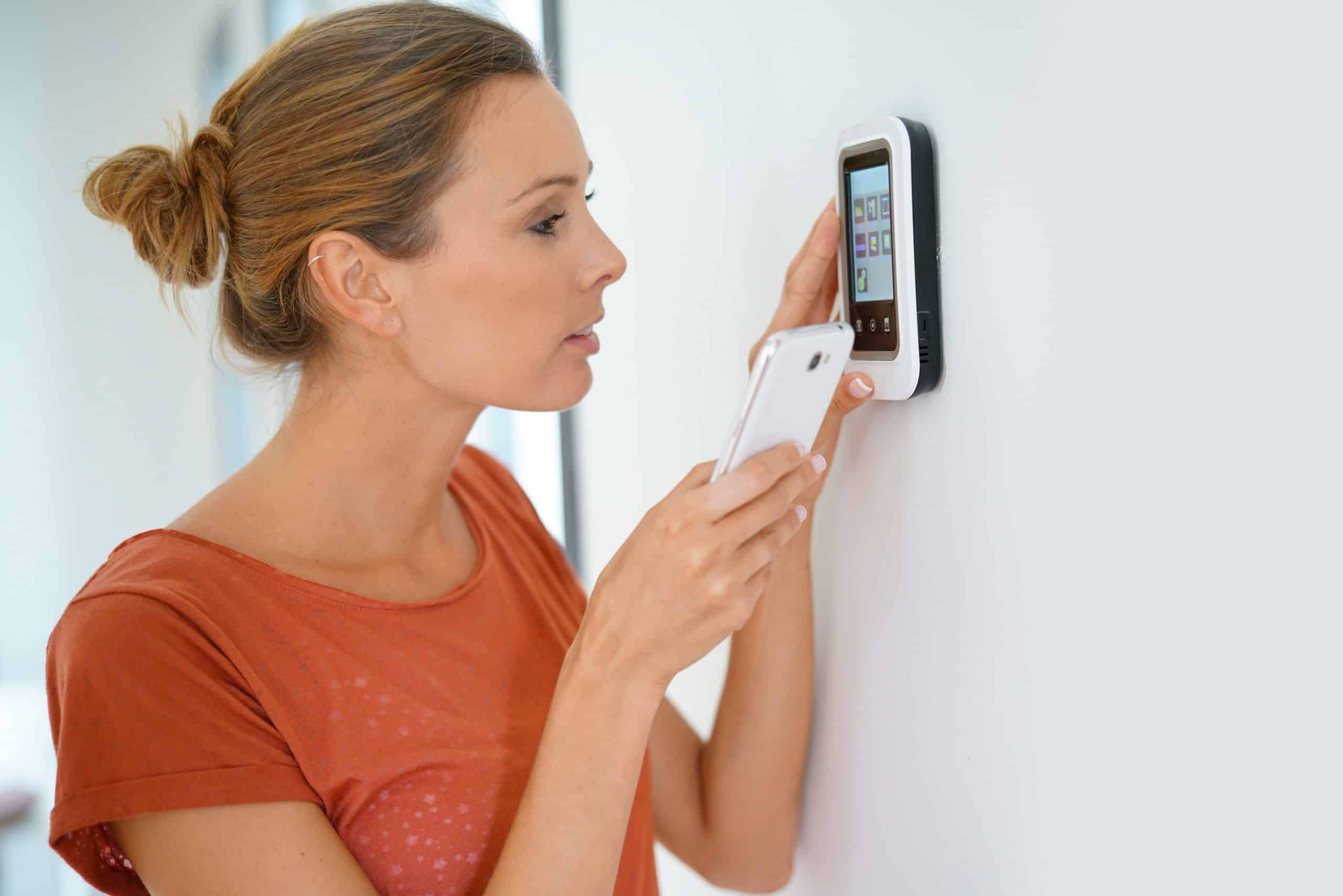 A Smart Thermostat Is a Solid Energy Investment
A smart thermostat can be controlled with an internet-connected device, like a cellphone or tablet. They can operate as a stand-alone device or as part of a home automation system in a smart home.
Here are eight ways a smart thermostat is a smart investment:
1.
Your smart thermostat can pay for itself within about 2 years. One white paper* says a smart thermostat will save 10%-15% (about $131-$145/year) on monthly heating and cooling bills. They can learn from how you adjust your thermostat frequently. They can pre-program themselves to your daily routine.
2.
You are driving home, late at night after a hard day. All you want to do is get into bed. Because sleeping temperature just feels better when it's cooler, you can begin cooling your home while you're still on the road.
One woman that has been cold for over 30 years says she uses her cellphone to raise her cool sleeping temperature before getting out of bed. She can go directly to and from the shower without "freezing to death."
3.
Motion sensors can determine if you're home and then make temperature adjustments. Another added but very valuable feature is the motion detector will notify you if someone is moving about inside your home.
4.
Your smart thermostat learns from you. If you prefer cooler air at night, warmer air in the morning, and energy savings throughout the day while you're at work, your thermostat can adjust itself.
5.
Tracking usage is another way to add visibility to energy use. Monthly reports can detail how much energy you used, its cost, and any changes that may have increased usage. Tracking can even offer tips on how to reduce costs.
6.
Some thermostats have a program that automatically adjusts temperatures to accommodate changes in weather.
7.
When some rooms are too hot or too cold, always check with your HVAC (heating, ventilation, air conditioning) professional to ensure there's no problem. But sometimes, some rooms are simply too hot or too cold. Some smart thermostats have an app that can detect room temperatures. If a below-zero cold front may cause frozen pipes, your smart thermostat can detect an issue.
8.
A smart thermostat can respond to voice commands.
"Set the temperature to 69."
"What's the outside temperature now?"
And not just for heating and cooling:
Home Automation Made Easy
How often have you casually "googled" to see the price of something, like a waterbed? The next day, you receive annoying popups from major waterbed manufacturers. And they can last for days or longer.
The only real concern with a smart thermostat is the same concern with which we wrestle daily. Your smart thermostat is internet-connected. Internet search engines are driven to learn as much as possible about you. Armed with that information, search engines gain paying advertisers/customers.
TIO Electric professionals appreciate the conscientious and forward-thinking people of Maricopa County. Like you, we want to do what's right for Arizona's sustainability. Most smart appliances, like smart thermostats, were developed to save energy and reduce carbon footprints. Saving money is another advantage.
If you suspect you need a smart thermostat, you are probably right. Let's discuss your ideas for automation at home. Contact TIO Electric.
___
*This content is for information only. TIO Electric does not recommend nor endorse any thermostat product or brand.