When you have children, you'll want to do everything you can to protect them. More than a third of injuries and deaths in children happen at home. It is easy for kids to accidentally get injured when they are playing or left unsupervised. To keep your kids as safe as possible, it's important to childproof your home. Here are seven of the most common household dangers and how to childproof them.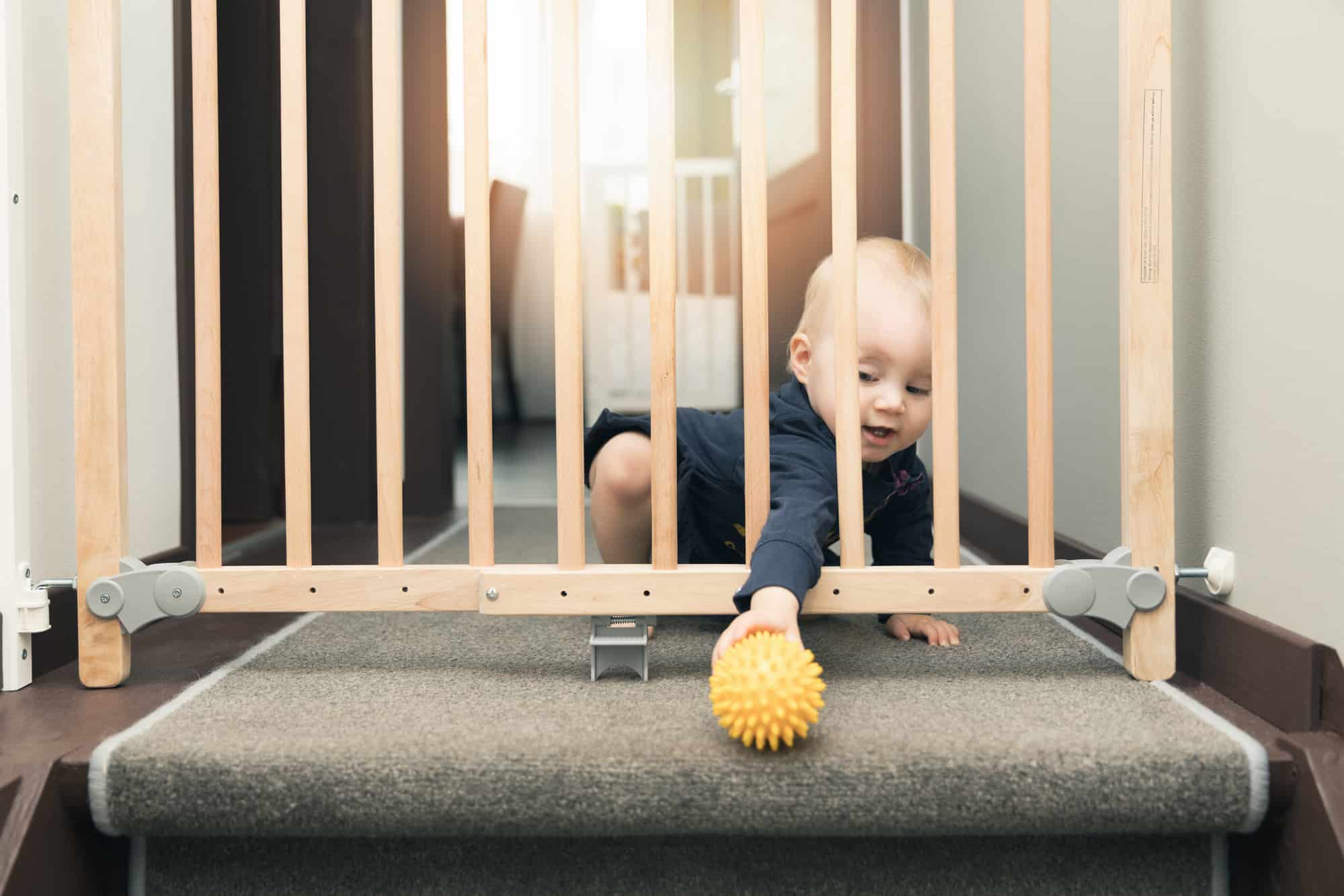 1. Swimming Pools and Hot Tubs
Young children can sneak out of your sight quickly if you lose focus for even a moment. They can drown in a pool or hot tub just as quickly. If your home has these enjoyable features, you should install a fence around them immediately. Make sure the latches for the gates are as high as possible to keep them out of reach of tiny hands.
2. Cribs
As unfortunate as it is, many infants die in their sleep due to unsafe sleeping conditions. To babyproof your baby's crib, make sure the mattress is flat and firm. You should not place any toys, blankets, or pillows in a crib with a baby. They can pose a suffocation hazard. Also, until your baby learns to roll over on their own, you should always put them to sleep on their back.
3. Harmful Substances
From cleaning products to medications to toiletries to alcohol, you've likely got a lot of things in your home that are unsafe for children. Wherever possible, consolidate them into a single cupboard or drawer. This way, you only have to childproof those components rather than all of your cabinets. You can buy childproof drawer and cabinet closures at any baby products store.
4. Heavy Furniture
Kids are known for trying to climb just about anything. Unfortunately, that extra weight can cause taller items, like TVs and bookcases, to topple over, possibly crushing your child in the process. Be sure to secure any large or heavy furniture to a stud in the wall to prevent tipping. Many furniture manufacturers provide the necessary hardware along with each piece, so you likely already have everything you need to make them childproof.
5. Sharp Edges
Tables, chairs, and other furnishings can have sharp edges, and careening children can easily bump their heads. Apply foam padding to any corners or sharp edges to provide extra cushioning for little bodies. You can buy specialized foam coverings at baby supply stores, or you can go the DIY route to save a bit of money.
6. Stairs
As your little one starts to crawl, the stairs will become a lot of fun for them to play on. However, there is always the risk that they'll fall so this can be dangerous. To prevent this from happening, install gates at the top and bottom of your stairs. This way, your baby can only use them under your supervision.
7. Electrical Outlets
As kids explore, they often want to stick pens, forks, and other narrow items into electrical outlets. This can expose them to the risk of electric shock. You can childproof your outlets with tamper resistant outlets. Contact a licensed professional electrician to learn more.
Always Be Vigilant around Your Kids
It is important to note that no childproofing method is 100-percent effective; you'll still need to supervise your kids at all times. However, the steps you take to make your home safe can go a long way towards protecting your children. If you are concerned about the electrical safety of your home, the experts at Turn It On Electric will be happy to help. Reach out to us today for an appointment.