Always ask questions! When you learn more about any topic, you'll make informed decisions. Turn It On Electric of Arizona is available to answer your questions about EV charger installation in Phoenix and surrounding communities. We encourage you to contact us before you buy, so you'll make the right decisions for your home, lifestyle, and your energy-saving (money-saving) electric vehicle!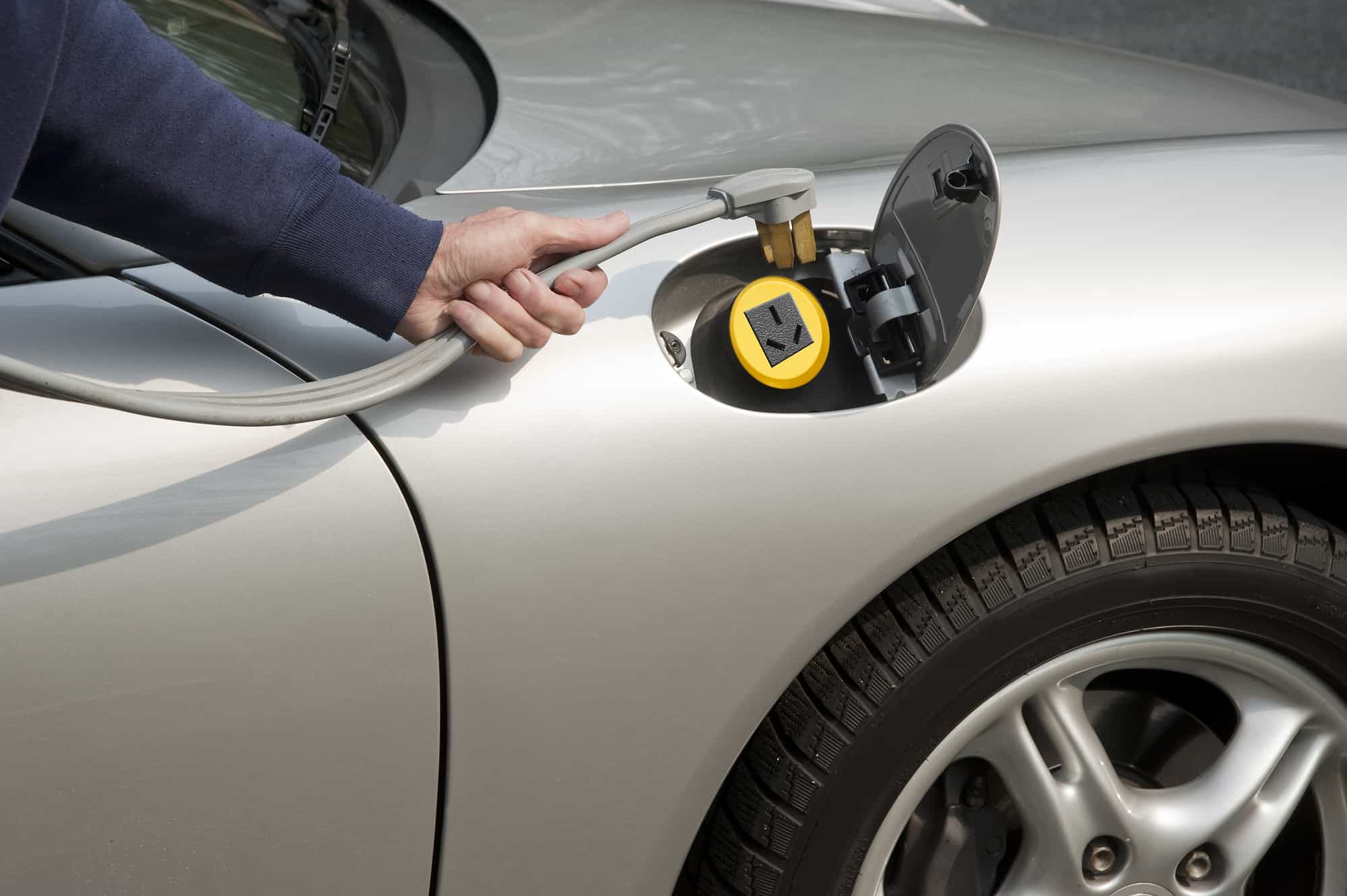 Some of the frequently asked questions we receive about an EV charger installation include:
Q: Does my electric car charger have to go in my garage?
A: The garage is the best location for many reasons. But not all Southwest homes have garages. Many have carports or stand-alone driveways. You can charge your car anywhere it's safe. And the keyword is "safe."
Ask your local electrician about the laws and regulations regarding outdoor charging stations. If your home will support it, you might be able to charge your vehicle without compromising power, but again; you need a professional electrician evaluation.
You'll need an area outside your premises that allows you to run a cable from the EV to the dedicated outdoor charge point.
You'll need to take proper safety precautions to make sure no one trips or accidentally moves the charging cable.
Q: I didn't buy a charger when I bought the car, can you still help?
A: It's never too late. Most EV car purchases include a Level 1 charger. This plugs into your home's standard 120-volt outlet. Many electric vehicle owners say it's not adequate, so they purchase a Level 2 charger.
You'll likely want a Level 2 EV charger installation. You should partner with a Phoenix professional electrician to get the fastest, most efficient, and safest installation.
Q: How do I know what electric car charger fits my car?
A: Charging an EV car is not exactly like pumping gas. It's going to take longer. It's also less about what fits your car and more about what fits your home. The EV charger that came with your car purchase may not be able to fully charge your car overnight. Forbes says to think Level 2: Level 2 = 240 volts.
To determine the right car charger for your home, consider:
Cable length
Cost
Plug-in or hardwired
Power/amps
Safety certification(s)
Smart vs. "dumb"
Warranty
Q: What's the best EV charger?
A: There are many chargers available on the internet from $200-$1,000 or more, but often they're low-quality and cheap. They may not be safe. Your charger should be safety-certified by Underwriters Laboratories (UL) and Nationally Recognized Testing Laboratory (ETL). The best EV charger installation will include a 3-year warranty for the charger. Your local electrician should guarantee the quality of workmanship for an EV charger installation.
Q: Will I need a new electric panel for an EV charger installation?
A: A lot depends on how fast you need your car to recharge. A retiree that drives 2-3 times a week may be happy with the Level 1 charger that came with the car. If you're a 5-days-a-week commuter, you need a powerful EV charger installation. You should schedule a home electrical evaluation by your professional electrician.
You need to know:
Electrical load used by large appliances and probable future usage
Home's existing electrical usage
Home's square footage
Make/model of your central HVAC (heating, ventilation, air conditioning) system
The charge rate you need for your level of driving
Your existing service size (100amp, etc.)
TIO Electric is experienced in Tesla, Qmerit, and hybrid car charger installations for Phoenix- and Tucson-area residential and commercial properties. Ask us about EV charger installation options for your home. Contact Turn It On Electric today.