Arizona homeowners are lucky to enjoy beautiful weather throughout much of the year. This makes it easy to enjoy spending time outdoors. However, it can also get incredibly hot, especially in the summer. Adding a ceiling fan to your outdoor space can help to keep you cool and comfortable while also keeping bugs away. Here's what you need to know about outdoor ceiling fans and their benefits.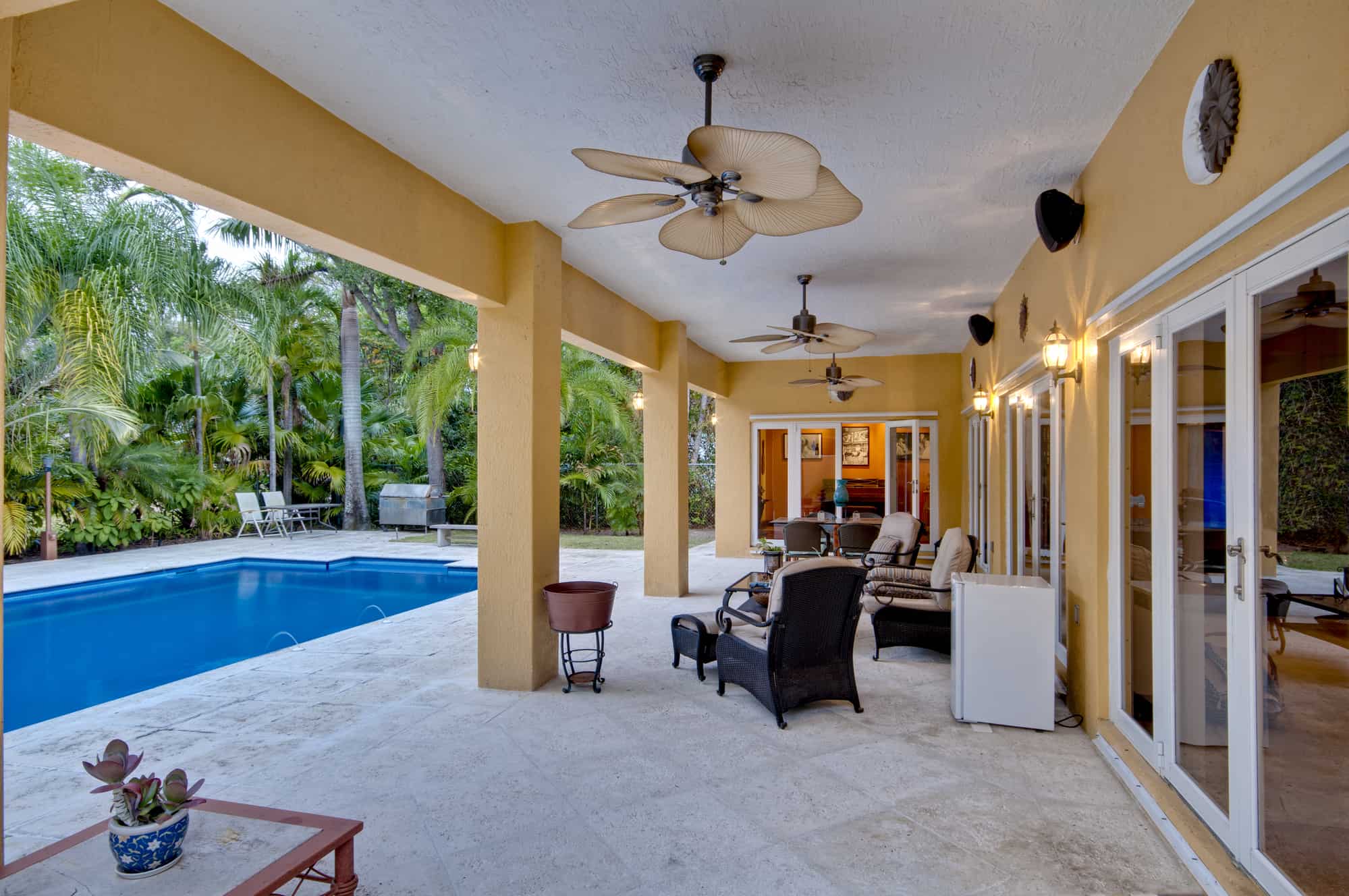 The Difference Between Indoor and Outdoor Ceiling Fans
As you start shopping for ceiling fans, you'll likely notice that some are designated for inside the home, while others say that they can be used outdoors. Outdoor ceiling fans will be exposed to the elements of weather. Therefore, they need to be much more durable than their indoor counterparts.
Look for the Underwriters Laboratories (UL) rating on the fans you are considering to determine where you can use them. You'll see the following designations:
Dry-Rated – Fans with this rating cannot handle damp or wet environments, so they should only be installed indoors.
Damp-Rated – These fans can withstand a bit of moisture in the atmosphere, though they cannot get wet themselves. This is an excellent choice for bathrooms, covered patios, and other areas that get indirect water exposure.
Wet-Rated – These outdoor ceiling fans can handle being out in the rain. If your patio or deck is only partially covered, like by a pergola, this is the type of fan you need.
Benefits of Outdoor Ceiling Fans
Installing a ceiling fan can make a big difference in your outdoor lifestyle, and here's how.
Extend Your Patio Use
When the temperature rises in the summer here in Arizona, the heat can get quite stifling. This can diminish your enjoyment of your backyard. With a fan, you and your guests will be able to stay much cooler. It will allow you to use your patio throughout the summer without worrying about overheating. This way, you can make the most of your outdoor space at just about any time of the year.
Brighten Things Up
Many outdoor ceiling fans incorporate lights. This way, you'll be able to enjoy your patio just as much at night as you do during the day. When choosing the bulbs for your light fixture, make sure they aren't too bright. You want there to be enough light to see what you are doing, but not so much that your outdoor space becomes as bright as day. The light should be soft and warm to create an atmosphere that is welcoming and inviting, not cold and clinical.
Customize and Beautify Your Outdoor Space
There are countless ceiling fans to choose from in the outdoor category. There is also a wide range of styles among them. Adding a ceiling fan to your patio is about more than just keeping you cool; it is also about beautifying the space and making it an enjoyable place to spend your time. Think about the overall vibe you are going for in your outdoor space to guide your decision. Your outdoor ceiling fan should fit with your general theme for your backyard, whether it is vibrant and tropical or understated and elegant.
Keep Bugs Away
Nothing can ruin an outdoor gathering faster than a swarm of gnats, flies, or other insects. Many of these bugs don't like moving air, so the circulation created by your outdoor ceiling fan can help to keep them at bay. You'll really appreciate this benefit when you and your loved ones are dining outside, as it will keep the bugs away from your food.  It will also prevent them from buzzing around your head while you relax and unwind at the end of the day.
Enhance Your Backyard with an Outdoor Ceiling Fan
If a ceiling fan is just the thing your patio needs, get in touch with the electrical experts at Turn It On Electric today. We'll install your new fan as quickly and efficiently as possible so you can start enjoying it right away. Call now to get started.