Ceiling fans are great for creating air circulation in a room, which can make it feel cooler without changing the actual temperature. However, there are several other benefits to installing ceiling fans throughout your home.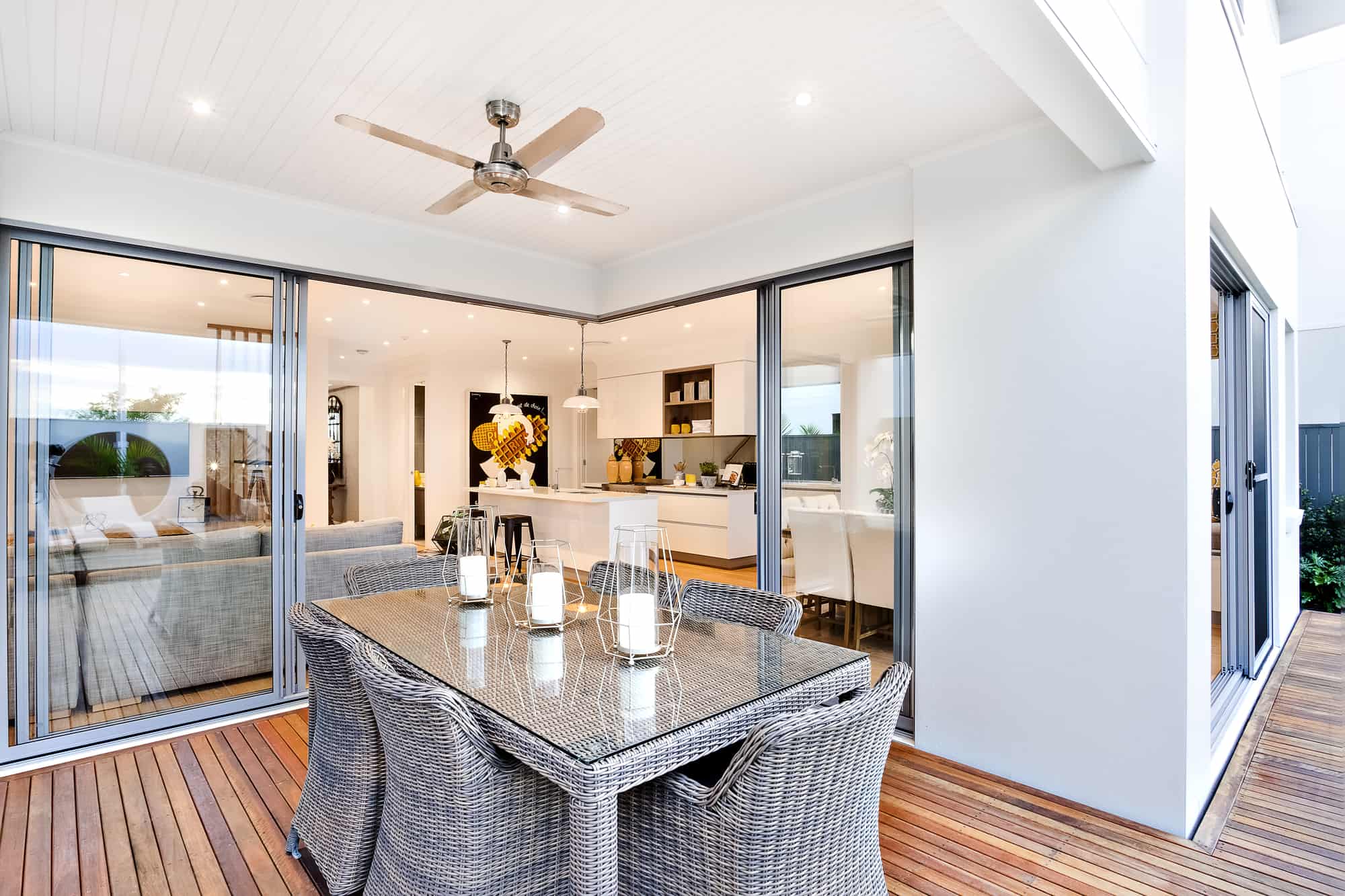 Cut Down on Your Energy Costs
The most obvious benefit of ceiling fans is that they can help to reduce your energy bills, especially in the summer when the weather is hot. When the air around you is moving, even slightly, it feels cooler, so you won't have to rely on your air conditioning as much. Air conditioning is one of the biggest contributors to high electricity bills, so you stand to save a lot of money in this area.
Of course, you will still require electricity to operate your ceiling fan. However, fans can be up to 70-percent more energy-efficient than AC motors. Running your fan throughout the day will cost you far less than using your AC, and those savings can seriously add up over time. However, make sure to turn it off if you aren't in the room as they don't cool while you're away.
Keep Bugs Away with a Ceiling Fan
If you think that you can only use ceiling fans inside your home, think again. Covered patio or deck areas are prime locations for fans. It is a little-known fact that fans can help deter many flying insects like gnats, mosquitos, flies, and more. These bugs don't like the air circulation that ceiling fans create, so they'll tend to stay away from the area around the fan.
This is great for when you want to sit outside in your yard during the summer when the weather is nice. Insects constantly buzzing in your ears while you are trying to enjoy a fun evening with your friends can quickly ruin the occasion, forcing you back indoors. With a fan, you and your guests will be able to relax in comfort so that you can soak up the beautiful weather.
Personalize Your Home
There are so many different styles of ceiling fans on the market today, you are sure to find one that speaks to your personal style and taste. Many new homes these days don't come with many light fixtures preinstalled. It is likely that they realized many homeowners would prefer to choose their own fixtures. This gives you the chance to make your home truly your own.
In addition to choosing the overall style of the fan, you'll also be able to choose between lighted and unlighted varieties. If you already have other lighting in the room, you may not need lights on your ceiling fan, as this can add to your cost. Where lighting is minimal, a fan with lights can do just the trick, scattering the light around the room in a wide-angle format. Take your time browsing through the myriad options available to you to find the perfect ceiling fan for your home.
Get Help with Ceiling Fan Installation
Ceiling fans can be quite heavy and have a lot of moving parts. While it is possible to install your fan yourself, it is far easier to let the experts here at Turn It On Electric handle the hard work for you. This is especially true if your home doesn't already have wiring to the location where you want your fan to go.
We always take great care in our work, treating your home as if it were our own. You can count on us for safe, professional electrical services, including ceiling fan installation. Reach out to us today to learn more about our services and schedule an appointment for a free price quote. Whenever you are ready, our team will be ready to get to work, so call now to get started.