Residential electrical accidents in Tucson are few and far apart. Pima County residents are diligent homeowners and even better parents. If you live in Tucson, baby proofing is something you care about.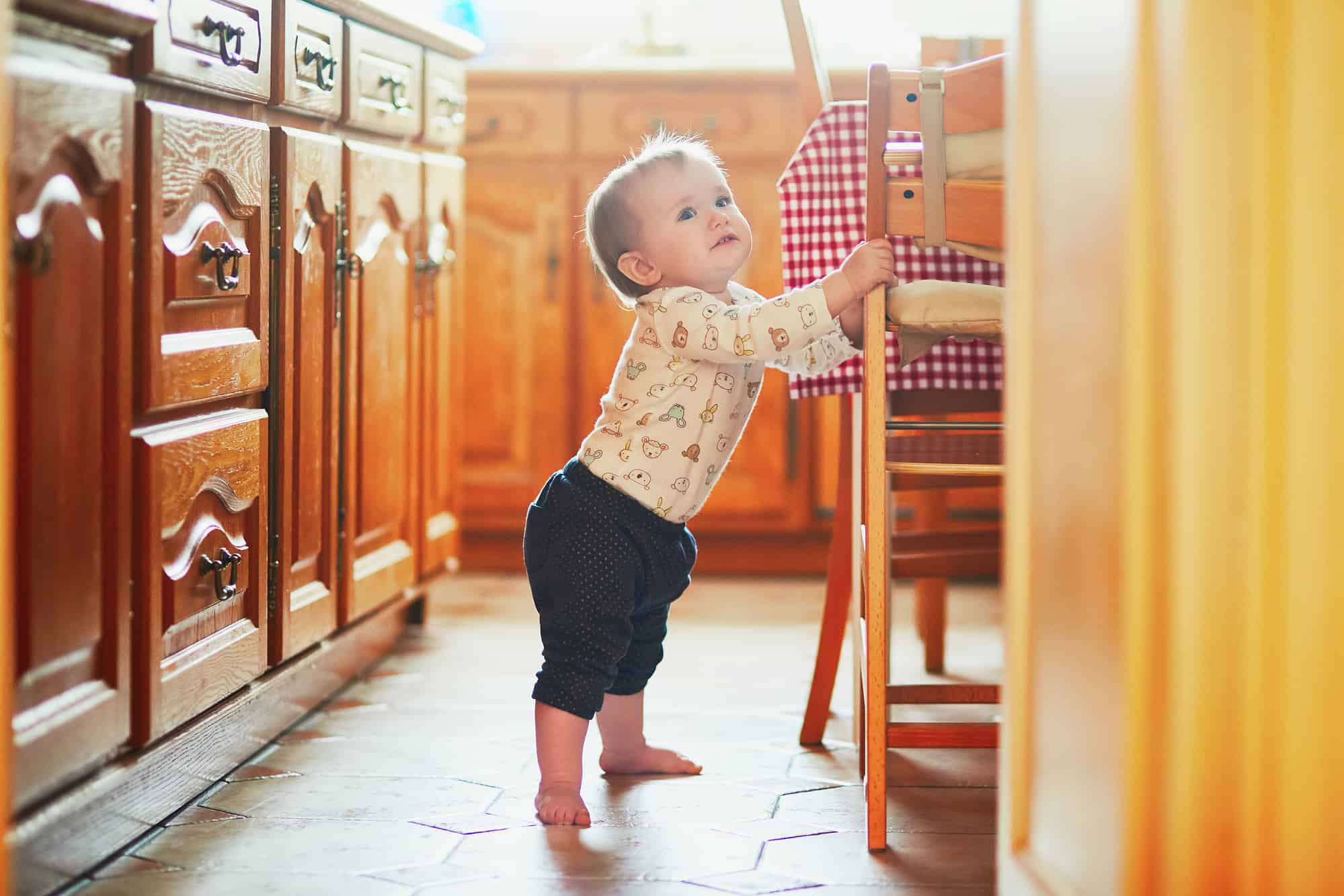 Even if your children are in elementary school, don't relax your guard for home safety. Tucson baby proofing is a good idea for any home in which children live and play.
Tucson Baby Proofing and Child Safety
Your kids, grandkids; all children visitors should be able to move freely and safely in your home. Here are some Tucson baby proofing tips for homeowners.
Get on the floor. Literally, lie on the floor in every room and look around to see what a crawler or toddler sees. If something might be dangerous, fix it. You don't take chances when it comes to kids' safety.
Falls are the leading cause of injuries in children.
Attach barrier along banisters/railings.
Attach furniture that can be tilted/toppled to the wall.
Avoid playgrounds with concrete/hard surfaces.
Consider wall-mounted television for flat screens.
Do not use cribs with drop-side rails.
Don't let kids lean on window screens.
Examine playground equipment for open spaces and be there to catch them.
Install stairway/bedroom safety gates.
Never use accordion gates.
Secure outdoor play equipment.
Use museum putty to secure heavy shelf items.
Use window guards and locks.
Approximately 100 children die every year from electrocution.
Young children, particularly toddlers, experience electric shock most often when they bite into electrical cords or poke metal objects such as forks or knives into unprotected outlets or appliances. These injuries can also take place when electric toys, appliances, or tools are used incorrectly… Christmas trees and their lights are a seasonal hazard.
–healthychildren.org
Tucson Baby Proofing for Electrical Safety
Preparing for a new family member is an exciting time! And the time when they become curious crawlers isn't far off.
The terms "wall outlet," "electrical receptacle," "plug-ins," and "electric outlets" are synonymous. They are the most likely sites for electrocution. If your Tucson home was built after 2008, it has tamper-resistant electrical outlets. If your home is older, ask your local electrician to replace receptacles.
Here's what you need to know about Tucson baby proofing and child electrical safety:
Do:

Be vigilant about frayed cords
Make family rules about who can plug-in/turn-on electronics
Provide opportunities to use electronics under supervision
Watch electrical safety videos together

Don't:

Leave appliances plugged-in when not in use
Put electronics near water
Put fun/colorful items near electrical outlets
Work with electronics, cords, outlets, etc. while children are watching

Hide electrical cords. Curious babies put everything in their mouths.
Long cords are strangulation hazards. Get cord shorteners, cord sleeves, or covers.
Safeplates cover electrical outlets to provide another child safety option.
Unplug unused electronics. Put toasters, hairdryers, etc. out of sight.
Use outlet plug caps. They're cheap. Children watch you and will mimic pulling out an outlet plug cap.
Powerstrips Increase Danger
Imagine a power strip from a baby's perspective. Holes, cords, a flip-switch… It's another version of a Playskool® learning toy to them.
There are several powerstrip issues.
First, if you're using a lot of powerstrips, you need a professional electrical inspection. You may be overloading your wiring and need an upgrade.
The powerstrip's unused outlets are a shock hazard. But toddlers can and will unplug what's plugged in. Invest in a childproof power strip cover. Then duct-tape all gaps and cords.
TIO Electric Offers Tucson Baby Proofing Inspections
A Turn It On Electric pro will inspect your home and offer childproofing suggestions. Your electrician may spot other issues that need attention, as well.
During these inspections, we most often hear, "The baby won't ever be alone in that room…" He or she will be in that room as soon as possible. Never take chances with children.
Contact Turn It on Electric to schedule a Tucson baby proofing inspection today.