The light-emitting diode (LED) is today's most energy-efficient and rapidly developing lighting technology. Quality LED lightbulbs last longer, are more durable and offer comparable or better light quality than other types of lighting.
–energy.gov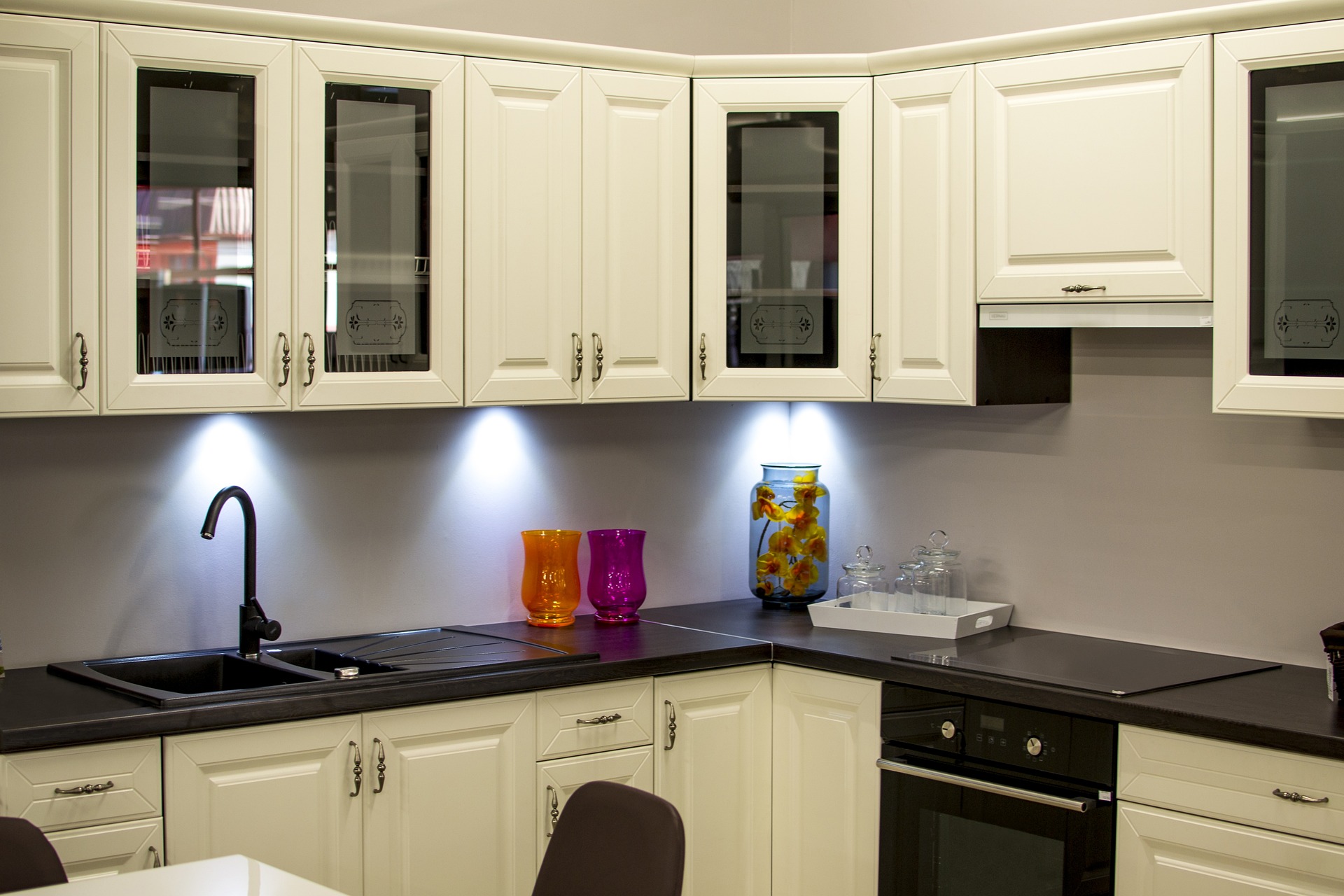 The advantages of LED lighting are without dispute. LED lighting delivers quality illumination 40-50 times longer than incandescent lightbulbs. This means replacement LED lightbulbs can last anywhere from 5-10 years or longer. They'll improve energy efficiency by as much as 50%-90%, depending on the types of bulbs you replaced.
Other differences between LED and incandescent bulbs include:
Incandescent bulbs need lampshades and fixtures to deflect lighting. Sometimes half the light emitted never leaves its source. LED lighting is more directional. (Task lighting is more effective with LEDs than incandescent.)
Incandescent bulbs release 90% of their energy as heat, while LEDs are much cooler (and safer).
LEDs last much longer.
Home LED Lighting
Upgrading your home to LED lighting is a fun family project. You can educate youngsters by sharing ways to save energy and lower expenses. Whole-house LED lighting is also a good investment.
Carefully wrap discarded bulbs before placing them in trashbags. (Most Lowe's and Home Depot stores accept lightbulbs for recycling, but call before you go.)
LED light upgrades are perfect for:
Bathrooms – Lighting can be bright and functional for facial cleaning and makeup applications or appealing and mood-setting for relaxing tub soaks.
Bedrooms – Set the tone for relaxation with LED accent lights, lamps, and reading lights. You can also use LED lights to illuminate focal points with flair.
Kitchens – The most high-traffic room in the house needs a lot of light.

Under lower cabinets near floor
Under upper cabinets to illuminate workspace/countertops/sink

Living rooms – This area's lighting helps entertain visitors or enhances relaxation at day's end.

Behind big-screen televisions (Multicolors are popular.)
Downlighting above photos/art exhibits
Uplighting underneath display shelving

Porches – All-night lights will last years when LED bulbs are used.
Stairways – Attractive lighting can also add safety.
What are LED Light Strips & Ropes?
LED light strips are several surface-mounted LED lights or "chips" affixed to a tape. They can illuminate a wider area and are usually brighter than LED ropes. They are also dimmable and you can change the colors.
LED ropes are small bulbs encased in plastic tubes. You can buy multicolored or specific bulb-color ropes, but you can't change the bulbs. Rope lights aren't much dimmer than tape lights, but if brightness is needed for a work area, go with tape LED lights.
Commercial, Industrial LED Lighting
You're familiar with residential LED lighting. Commercial and industrial LED lights are usually not the same as residential. These low-maintenance and long-lasting lights are also more temperature-friendly for areas in which high heat is an issue.
Commercial LED lighting is designed for:
Hotels
Offices
Public outdoor areas
Restaurants
Retail stores
…and more
Industrial lighting is more durably designed to illuminate tougher workspaces. These lights are usually located on ceilings higher than 20´, including:
Chemicals/hazardous materials' manufacturing/storage
Fixed/in-place heavy machinery/equipment
Mines
Production/factory facilities
Refineries
…and more
Central Arizona's Electrical Contractor
If you're planning a spring or summer home project, Turn It On Electric professionals may have some illuminating ideas (pun intended). Effective lighting can make a good project great.
We're also available to discuss the best locations and voltage for lighting additions and upgrades. We will work with other contractors to deliver your project on time and within budget.
To learn more about ways to use LED lighting in your home or office, contact TIO Electric.