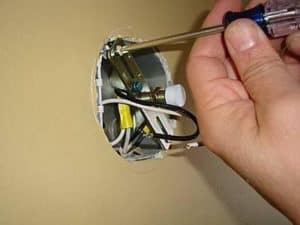 We have all been there before. You don't notice that anything is wrong until you try to take a quick shower and cold water comes out, or worse, no water is available. When the electricity is not working properly at your home, your life can be put on hold until the issue is resolved. Likewise, a problem with some electrical component at your office or place of business can be damaging in more ways than one. Without the use of the appliances that you rely on to conduct business, having a productive work day just is not possible.
Unlike other maintenance and repair tasks that can be quickly fixed, when dealing with electricity it is always best to call a professional. The dangers that can come with incorrectly working with electricity are vast and should be taken seriously. But what choice do you have if you need an electrician to come within a few hours? Most have to schedule you for later in the week, and that just will not do.
If You Have an Emergency Electrical Issue Call Us Now
At Turn It On Electric, the top rated electrician company in Arizona, we understand that when electrical issues occur they often put a halt in our customers day. That is why our emergency electricians respond to calls within the hour, in order to take care of your electrical service and repair needs the same day that you notice the problem. You will never have a significant wait time at Turn It On Electric because we send our highly trained experts to sites equipped with all of the necessary parts and tools to fix your issues on the spot.
We are committed to providing quality service that you can trust at an affordable rate. Often electricians tend to increase rates for emergency calls, sticking customers with a bill they did not expect at the end of the job. Our emergency electricians for hire will never surprise you at the end of the day. You will be informed of costs ahead of time and will be kept updated should additional fees arise throughout the process, providing you an affordable electrician rate. There is nothing worse than paying for a service you do not feel comfortable with, which unfortunately happens much of the time. By keeping our clients involved, we prevent unforeseen costs arising in the long run.
Emergency Electrician
24-Hour Emergency Electrical Service
Circuit breaker and panels
Outlet wiring problems
Burned-out parking lot lights
And more!
Valley Wide Providers
Turn It On Electric services customers across The Valley, so no matter where you are located in the Phoenix Metropolitan area, we can help. We have emergency electricians ready for unexpected electrical breakdowns whenever they occur, wherever they occur. With staff in Scottsdale, Cave Creek, Carefree, Glendale, Paradise Valley, Peoria, and the East Valley, there will always be someone to assist you when you need it most. Our Tucson electrician emergency team are on call 24 hours a day, during the week and on the weekends.
Our electricians are prepared to take on electrical servicing jobs big and small, so do not hesitate to call. If you are in need of assistance no matter the time or place, call Turn It On Electric and let a professional take the stress out of dealing with an electrical mess!
When you find yourself asking, "Where is the best electrician near me?" Give us a call! We look forward to hearing from you at (602) 837-3368.