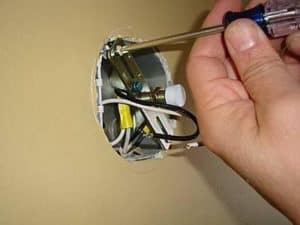 There's nothing worse than not being able to find a Tucson emergency electrician when you need it most.
When the electrical system in your home or business isn't working properly, your life or your revenue are put on hold.
While lack of cold water at home is an inconvenience, not being able to serve your customers at your business location can be damaging in more ways than one.
Without the use of the appliances that you rely on to conduct business, having a productive or profitable workday may not be possible.
Unlike other maintenance and repair tasks that can be quickly fixed, when dealing with electricity it is always best to call a professional.
Working with electricity can be dangerous. Not only to your property, but also to your life and those around you.
You often don't have the luxury of time when there's an electrical issue, so what should you do? Many service electricians will tell you they have emergency service which simply means you can call them. At Turn It On Electric, we have a different approach.
Call Now for a Tucson 24 Hour Emergency Electrician
As the top rated emergency electrician in Tucson Arizona, we understand that electrical issues can ruin your day. That's why our emergency technicians can respond within hours.
We can cut through much of the red tape and tension that is required to repair your home or office and get you operational again quickly.
After speaking with our office, our Tucson emergency electricians will be dispatched quickly. You will never have a significant wait time.
Our highly trained electricians are equipped with all of the necessary parts and tools to fix your issues on the spot.
We are committed to our high level of service and transparent rates. There won't be any surprise charges for emergency services. You will be informed of costs ahead of time and will be kept updated should additional fees arise throughout the process. This allows us to keep our electrical repair services affordable.
Emergency Electrician
Call Now For Instant Help (602) 837-3368
24-Hour Emergency Electrical Service
Breakers tripping
Circuits not working
Outlet wiring problems
Outlets not working
Burned-out parking lot lights
Office lights not working
Water heater not heating
Equipment down due to electrical issues
Weird flickering of lights
Emergency main breaker replacements
And more!
Serving the Tucson Area
Turn It On Electric services customers in Phoenix and Tucson with technicians in each city. We have emergency electricians ready for unexpected electrical breakdowns whenever they occur, wherever they occur.
With staff in Tucson, there will always be someone to assist you when you need it most. Our Tucson electrician emergency team are on call 24 hours a day, during the week, and on the weekends.
Our Tucson emergency electricians are prepared to take on electrical servicing jobs big and small, so do not hesitate to call. If you are in need of assistance no matter the time or place, call Turn It On Electric and let a professional take the stress out of dealing with an electrical mess!
When you find yourself asking, "Where is the best electrician near me?" Give us a call! We look forward to hearing from you at (602) 837-3368.