Most of our homes in Tucson were built between 1970-1979. "The upside," says one home inspection pro, "Is that these (1970s) houses often have the modern 3-slot receptacles…similar to what is being installed today. The downside is that most homes do not have ground fault circuit interrupters (GFCIs), which provide shock protection."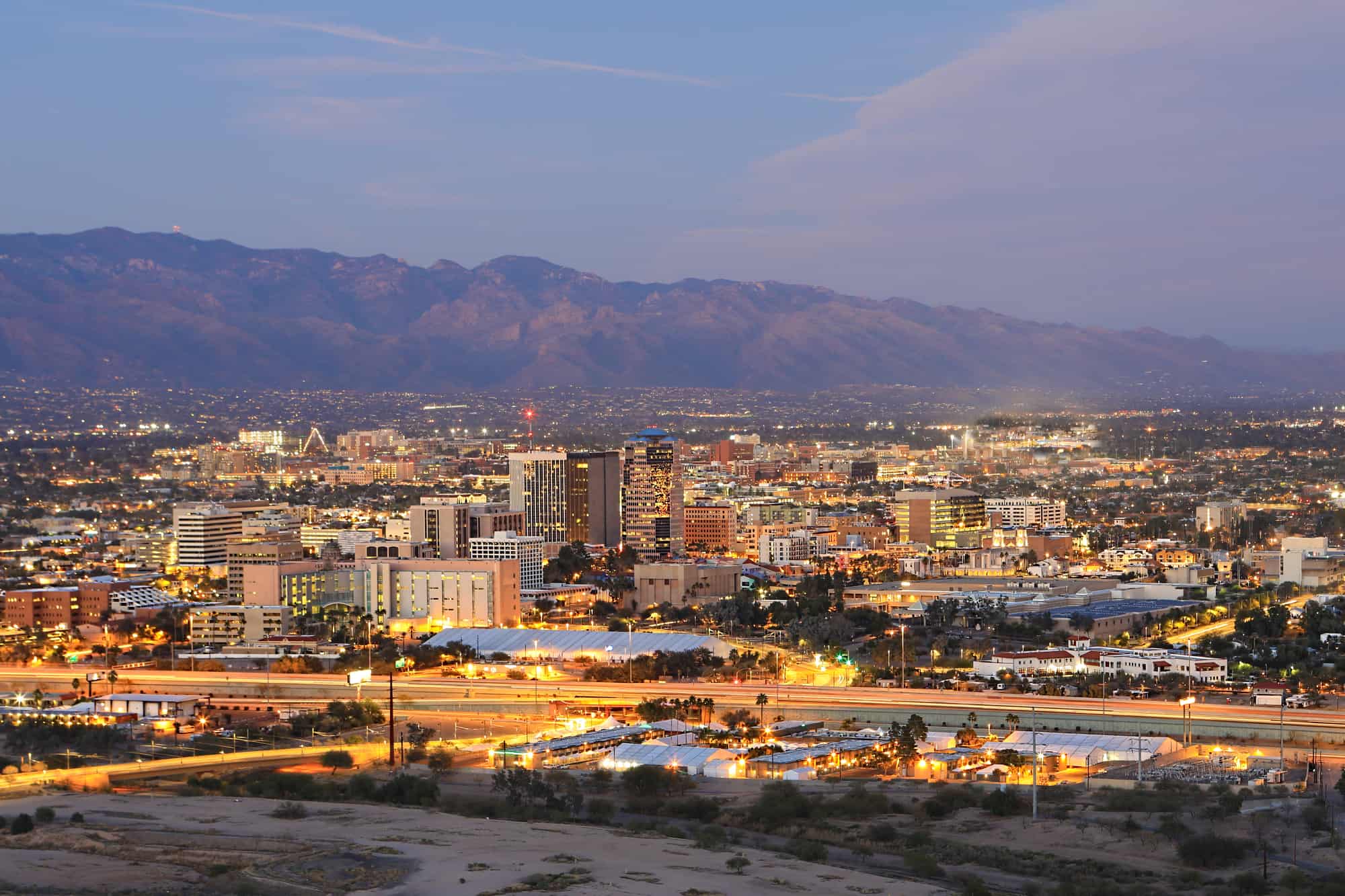 Fifteen percent of Tucson homes were built in 1950-1959. Homes built in the 1950s used electricity for lighting only. However, it was also the 1950s when electric appliances began their big boom in the United States. Washers, dryers, televisions, ovens, coffee percolators, clocks…Anything that could be electric was. It was deemed safer than gas and of course, more convenient.
This led to electrical service needs closer to home: electrical repair in Tucson and wiring upgrades for 1950s-1980s homes. Today, Turn It On Electric is the premier provider of electrical repair in Tucson.
TIO Reviews and Testimonials for Electrical Repair in Tucson
'Highly Rated for Quality, Value, and Customer Service'
Yelp says the best electrical repair in Tucson is Turn It On Electric. That's a powerful endorsement! Angi gives TIO Electric a 5-out-of-five-star rating:
…They were willing to treat the call as an estimate so there would be no charge. But, within about a minute, the old switch died again. They took out the old switch, installed the new and stayed to ensure the hookup worked. They were professional, courteous and I would definitely hire them again when needed.
HomeAdvisor gives TIO Electric a 96% recommended rating, and we're working hard to bring that percentage up. We want every property owner in Tucson to recommend Turn It On Electric. Put this in your contact list under "E" for electrician:
243 Words of Praise
We have a testimonials page on our website. But the best reviews are the testimonials not on our website.
Here are just some of the words from 10 pages of internet reviews:
Above and beyond
Addressed all my questions and concerns
Adjusted the cost to actual time and materials
Affordable
Call-back was quick
Cleaned up the site
Competent
Completed the work in 3 hours, not four, so it cost me less
Courteous
Diagnosed quickly
Did an excellent job fixing a difficult problem
Did not do unnecessary work
Excellent contractor
Excellent service
Extraordinarily friendly
Fantastic, start to finish
Fast, affordable, polite
Flexible
Friendly
Gave quality advice and guidance
Good thinking about the project
Great customer focus
Great technician
Great work
Hard-working
Helpful
Honest
I couldn't be happier
I give TIO my highest recommendation
I had 3 bids and they beat them all
If I could give TIO more than 5 stars, I would
Knowledgeable
Made sure everything worked
My husband was an electrician, so I knew what to look for: best company ever.
Now I can charge my Chevy Volt in one-third of the time
Now my go-to electrician
On-time
Organized
Patient and methodical
Provided expertise needed
Punctual, efficient, professional
Quick, efficient, friendly
Respectful
Saved us $200 by finishing early
Sent pictures of the work
Skilled
They did the right thing
They know their business
They stayed and showed me how to work the TV…I will call them for all my electrical needs
Thorough
TIO performed the work for less money
Very polite and knowledgeable
Very professional
Went through a lot of effort to find a creative solution
Wonderful outcomes
Worked around my schedule
Worked efficiently
Our Services: What Do You Need?
TIO Electric can provide the electrical services you need, 24/7:
Residential

Appliance circuits
Ceiling fans
Circuit breakers/fuses
Code correction
Data/communication lines
Dedicated computer circuits
Electric cars/home charging stations
Electric water heaters
Exhaust fans
Fluorescent lighting
Generator transfer switches
GFCIs
High-tech troubleshooting
Hot tubs/spas
Hot tubs/spas
LED lighting
Lighting
Motors
Outlets/circuits
Security/landscape lighting
Smoke detectors
Surge protectors
Track/adjacent lighting
Transformers
Troubleshooting/repair
VFD
Whole-house generators
We're proud to be the leading electrical contractor in Tucson! We're even happier if we're your electrician. You'll always get the best service; the best price. After all, we live here too. Contact us with questions.