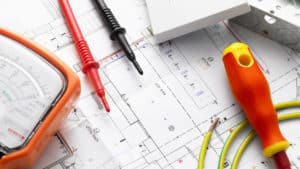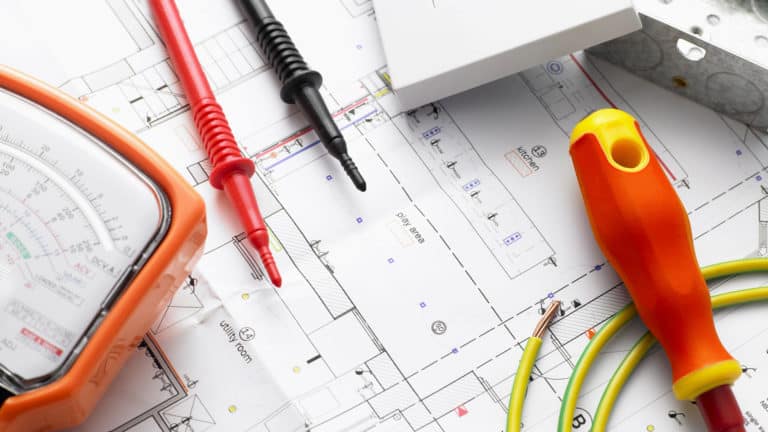 Turn It On Electric is well known for promptly responding to customer's calls for service. In many cases, Turn It On Electric can respond to your electrical repair service call in under an hour.
With over 20 years experience in all aspects of residential, commercial and industrial electrical work, Turn It On Electric is the preferred choice for all of your electrical service needs in Phoenix and its surrounding cities.
Electrical Services we Offer:
Here are some of the electrical services we have completed for our customers across The Valley:
Quality Phoenix Residential and Commercial Electrical Services
Turn It On Electrical, the best rated electrician company across The Valley, is a Licensed and Insured Electrical Contractor. We take pride in continuing education for all of our staff. Our goal is to make sure our team has the right tools, experience, competitive electrician rates and training to work safe and efficient on your project every time.
When you need electrical services in Phoenix, you want to be confident that the contractor you choose is not only competent, but prides themselves on excellent workmanship using quality materials at a fair price.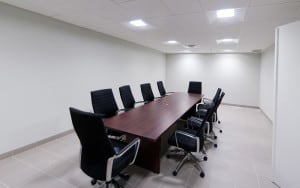 We're licensed, bonded, and insured, of course, but our services go beyond that.
We consider ourselves to be project managers and consultants rather than just service delivery people. Sure, if you know what you need, we can provide that service, no problem.
But what if you don't know what you need? We'll come to your location and walk through the project to provide you with feedback and direction, covering all of the bases to ensure that your project will give you the functionality you seek while adhering to all safety codes.
That means you'll get it done right the first time because we've covered all the bases, saving you both time and money, and aren't those what we all want more of?
Talented Electricians Covering The Valley
So, whether you need a light bulb changed, outlet installed, a full rewiring project, or wiring for an addition or new build, we have you covered. One of our talented electricians for hire will manage your project from the initial consultation through delivery, communicating with you the progress and being transparent with budgets and timeline.
Our goal is to always exceed your expectations and provide the electrical service you deserve!
We are conveniently located in North Phoenix providing service throughout the valley including Scottsdale, Cave Creek, Carefree, Glendale, Paradise Valley, Peoria, and the East Valley. If you have an electrician emergency, don't hesitate to call no matter where you are located.
We are a full service Commercial and Residential Electrical Contractor.
Please feel free to fill out the form on this page or call us at (602) 837-3368
---
Quality Service You Can Trust
Turn It On Electric is prepared to handle all electrical service and repair jobs that our customers are in need of. With talented electricians trained to tackle any service, no matter your electrical issue, we have got you covered. Our highly educated staff has serviced thousands of clients with a range of needs, always tailoring the job to what our customers are looking for most.
Some of the services that Turn It On Electric specializes in include:
Appliance Circuits
Almost all appliances today need a circuit to operate. Any break in the electrical system can result in the loss of use of that appliance really spoiling your day. Our electricians will come to your home with the necessary tools and parts to service your circuits and get your appliances back up and running fast and safe.
Your home's circuit breakers are the center of all electricity that runs through the house. Without breakers functioning properly, electricity may not be supplying individual circuits that power your life. Circuit breakers and fuses erode and break down with time, so regular maintenance is vital.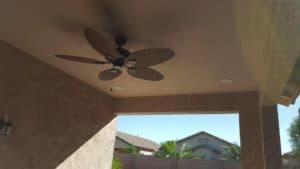 Our year long warm weather in The Valley makes have a ceiling fan in the Phoenix area a must. Ceiling fans are a great way to keep electricity bills low, while increasing air circulation in a home or business. Let Turn It On Electric help you install and maintain your ceiling fan, eliminating the possibility of dangerous wiring issues.
Code Correction
Electrical codes are written to create a safe environment for all of us. Just like everything else in our lives, codes are growing and changing to meet new technology and adapt to how we live. Old electrical equipment can deteriorate causing it to fall out of code compliance, as well. Our electricians can inspect your system and repair any unsafe areas to keep you and your family or coworkers focused on what you should be focused on, not paying attention to your electrical system.
Data & Communication Lines
We depend on fast data and communication lines now more than ever. If your internet or cable connections are weak or telephone lines are not clear, your daily routine is likely being interrupted. Turn It On Electric can clear up your lines quickly and affordably, saving you time throughout the day.
Dedicated Computer Circuits
If your computer shares a circuit with other items in your home or office, if there is a problem with the circuit or the other items plugged in, it could create an anomaly in your electrical system that may hurt your computers. We always recommend running a separate dedicated circuit to any computer equipment to help avoid this.
Electric Water Heaters
There is nothing worse than a problem with electric water heaters, especially come winter time! In The Valley, our water heaters tend to break down more frequently because of the extreme summer temperatures. Do not wait until your electric water heater stops working completely; be sure to have regular checkups to avoid major problems. We work with your plumber when it is time for replacement or upgrade to make sure it performs flawlessly for you.
Electric Car Home Charging Stations
If you have invested in an electric vehicle, you need an electric charger at home. Turn It On Electric will install a custom charging station at your home, for more frequent and convenient access to charging than ever before.
Exhaust Fans
At home or in the office, exhaust fans are key for air circulation and ventilation. Having a working exhaust fan keeps air clean, removing pollen, dust, and dirt that we do not see. Without a quality exhaust fan, you may be breathing in unhealthy air.
Fluorescent Lighting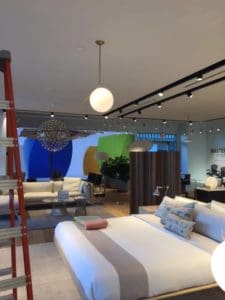 If you are looking to light up a large space, fluorescent lighting is a great way to do so. Turn It On Electric will install fluorescent lighting in any setting taking the tough work out of doing the timely job for you.
Ground Fault Interrupt Circuits
GFI's save lives! One of the most important components in your home, a ground fault interrupt circuit stops electrical current from running through an unintended medium. The circuit helps prevents people from being electrocuted, especially around water.
Generator Transfer Switch Installation
A generator transfer switch is a key component in your home's electrical wiring which connects a generator to the electricity. In an emergency, the generator can be used to turn on the electricity during a shortage or outage.
High-Tech Troubleshooting
Troubleshooting is never easy and can last hours trying to determine what the best option is in resolving your electrical problems. Our expert electricians are trained for high-tech troubleshooting, testing out your electrical equipment for you.
Hot Tubs & Spas
Whether you are looking to install a hot tub or spa, or simply maintain already existing equipment, we can help. Turn It On Electric has helped design and execute dozens of indoor and outdoor spas and tubs, each with our client's vision in mind.
LED Lighting
LED lighting is an efficient, cost effective way to light up a room, home, or office space. We can install new hardware for you, or replace damaged and old lighting, giving you a brighter, lighter space. Our electricians have carried out projects on a large and small scale, providing our customers with beautiful lighting that they can count on.
Lighting Design & Maintenance
When it comes to designing the lighting in your home and office, you want someone that you can trust to carry out your ideas. Turn It On Electric works closely with our clients to ensure that we execute the look that they have always desired.
Motors
Electrical motors turn electric currents into mechanical energy that can be used in applications and appliances. However, If you do not have electricity flowing through the system, the motor will not work at all. Our electricians will repair your motors in a timely manner for a competitive price.
Outlets & Circuits
There are many reasons that an outlet or circuit can go bad, making it difficult to detect the root of the problem. In some cases, parts may simply be loose, but in others they may need to be completely replaced. Letting a professional handle this job is important because incorrect wiring can be very dangerous.
Security Landscape & Lighting
In the desert, landscaping is important to many of us. Lighting can enhance your landscape dramatically, as well as have significant security implications. Turn It On Electric will work with you to design outdoor lighting that is both aesthetically appealing and practical.
Service Panel Upgrades
Heat and dust are the two worst enemies of electrical components. We have quite a bit of both here in the Valley. Planning a panel upgrade before it becomes an emergency saves time, money, and most of all headache for you and your family. Make sure you call Turn It On Electric if your panel is more than ten years old so we can evaluate it and see if it needs any work or needs a full replacement.
Smoke Detector Repair
When smoke detectors are incorrectly attached, they may not work properly when they are needed most. A safety feature in any home or office, having a smoke detector in working condition can be lifesaving in an emergency situation. Don't forget to check your batteries. Did you know that smoke detectors are only rated for five to ten years? After that, they should be replaced by a professional. Furthermore, your system should be evaluated to make sure your system is up to current code.
Surge Protectors
Surge protectors help keep safe levels of electricity flowing through any device at one time. Without some sort of protection or block keeping unsafe amounts of electricity running, unsafe voltage changes can occur. If your surge protector is on the fritz, let our electricians help protect your home from excess electricity. Turn It On Electric can add a whole home surge protector that will help protect all the connected electronics and devices within your home. Call us today for a quote!
Track & Adjacent Lighting
Especially useful in office buildings and places of business, track lighting is an efficient way to light an area using one electrical conductor. Instead of having multiple conductors for every light, using tack and adjacent lighting can increase the lighting in an area using less wiring.
Transformers
Transformers allow for voltage changes in a device without stopping the electrical current all together. Having a transformer can help utilize different energy sources and efficiently transmit the energy to other areas.
Troubleshooting & Repair
Turn It On Electric can take a look at any electrical problems you may be facing, and easily detect the cause of the problem. With years in experience and training, our electricians can repair your electrical application with ease.
VFD Installation
A Variable Frequency Drive (VFD) carries the electrical charge supplied by a source, usually a motor, to another device. VFD is crucial in supplying electricity to your applications, and when damaged can result in a loss of electricity to many of the appliances that you rely on.
Whole House Generator Installation
If you need a generator to supply electricity for your entire home, our electricians are happy to do so. We have installed generators for many large sites, ensuring you quality service that will last.
Give Turn It On Electric a call at (602) 837-3368 and let us know how we can help you with your electrical service and repair needs, today!