When you find yourself in need of an electrician it is not always easy to know who to call. When an emergency situation arises, many electricians are not available to come when needed, especially at an untimely hour. For electrical problems that occur unexpectedly, having an electrician on hand that you can trust in your area is key.
Turn It On Electric has been providing electrical service and repairs to Cave Creek and Carefree for years. No matter when you need an electrician most, we are happy to help. There is no better feeling than having someone that you can trust working on your home. That's why our electricians are friendly, professional, and attentive, making sure they take care of all of your needs.
Our Cave Creek and Carefree customers have been loyal for decades, coming back year after year for quality service at an affordable rate. We believe that electrical services and repairs should not have to break the bank. Turn It On Electric's competitive pricing ensures that customers never have to choose between quality and cost.
Let Us Do The Job For You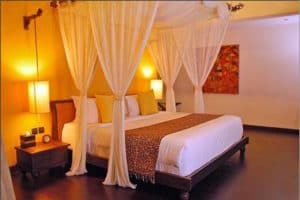 Turn It On Electric has serviced hundreds of homes and businesses in the Cave Creek and Carefree area. The projects that we have worked on range from installations to regular maintenance and repairs.
When you have a problem regarding some electrical component, it is always best to hire a professional to do the job for you. Electricity is not something that should be taken lightly, as there are a number of dangers that can come from incorrect usage. Before attempting to repair or maintain your electrical appliances, let our electricians take a look at the job for you. With years of experience, our Turn It On Electric's electricians will know how to properly handle your case with the correct techniques and tools.
Consult and Design Experts
Not sure what your electrical issues are? Our residential electricians will come take a look at your circuits, breakers, generators, water heaters and more, to determine the cause of the problem and create a plan of action for the repair. If you are looking to remodel or upgrade current electrical applications, we will work closely with you to create a plan that is both aesthetically appealing and practical. From landscape lighting to at home electric car charging stations, our electricians have done it all.
If you are looking for an electrician who understands how to work on large projects, like office buildings and industrial businesses, we have expert commercial electricians who can get the job done. Our commercial electricians are trained to tackle projects big and small. They will work closely with you to ensure that your ideas are turned into reality. Whether you are in need of security lighting or data and connection line improvements, our electricians have the expertise to service your needs.
Give Turn It On Electric a call today, and let us show you why the Cave Creek and Carefree area choose us for their electrical service and repair needs!